Kadapa district registers lowest rainfall in Andhra Pradesh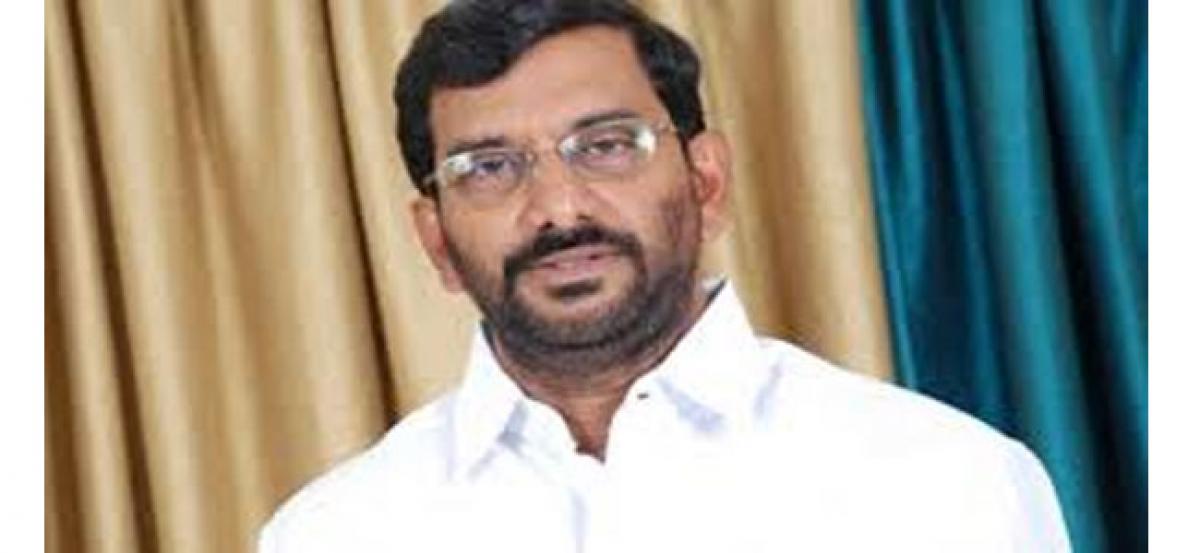 Highlights
Minister for Agriculture Somireddy Chandramohan Reddy said that Kadapa district registered lowest rainfall in the present kharif season After reviewing the rainfall and crops progress in the State here on Saturday, he said that only 31 per cent of land has been cultivated so far
Amaravati: Minister for Agriculture Somireddy Chandramohan Reddy said that Kadapa district registered lowest rainfall in the present kharif season. After reviewing the rainfall and crops progress in the State here on Saturday, he said that only 31 per cent of land has been cultivated so far. He said that the farming community should cultivate short term crops. The Minister said that 247.9 mm rainfall was supposed to register in July but only 215.5 mm rainfall registered in the State.
The low rainfall registered in four Rayalaseema districts and in Nellore, Prakasam districts. Especially 68 mm lowest rainfall was registered in Kadapa district. He said that state has 39.53 lakh hectares of cultivable out of which the cultivation has been completed in 19.14 lakh hectares in the state. The sowing operation has been completed only 9 per cent in Kadapa district, 17 per cent in Prakasam district, 33 per cent in Anantapur district, 44 per cent in Nellore district and 53 per cent in Kurnool district.
In this backdrop, the State government decided to encourage short term crops. The officials envisaged that nearly 75,356 quintals of pulses are required for cultivation of 3.50 lakh acres in various districts. Chandramohan Reddy instructed the officials to make arrangements to supply water with rain guns and sprinklers to protect the standing crops. He directed them to announce rain-fed districts up to July for making alternative arrangements.