Airports Authority of India seeks green clearance for Vijayawada airport expansion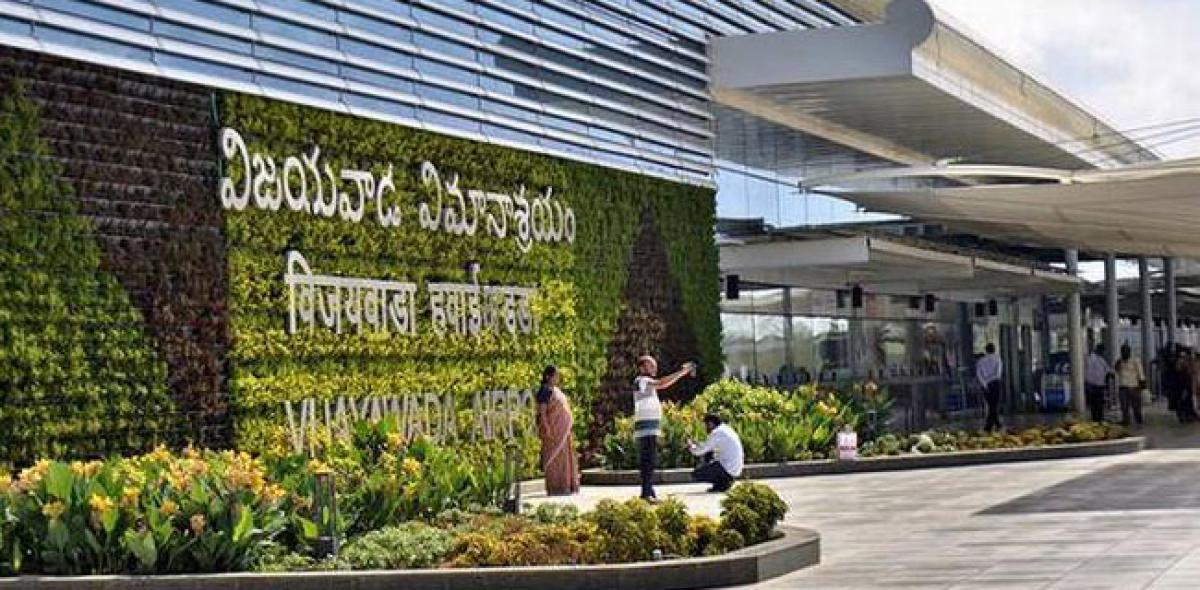 Highlights
The Airports Authority of India AAI has sought various clearances from the Environment Ministry for the expansion of Vijayawada airport along with four others, including Lucknow and Patna
Hyderabad: The Airports Authority of India (AAI) has sought various clearances from the Environment Ministry for the expansion of Vijayawada airport along with four others, including Lucknow and Patna.
According to the minutes of meeting of the latest expert appraisal committee (EAC) under the Ministry of Environment, Forest and Climate Change, the AAI sought environmental clearance for Patna, Lucknow, Dehradun and Jabalpur airports with an investment outlay of Rs 3,258 crore. It also requested the ministry to prepare terms of reference for the Vijayawada airport expansion programme.
The AAI intends to construct a new terminal building T3 for Lucknow airport after dismantling Terminal 1 to cater to the increasing number of international and domestic passengers as the capacity of the present ones has neared saturation point.
A multi-level car parking and allied facilities are also proposed. "The estimated cost of the project (for Lucknow Airport) will be approximately Rs 1,383 crore. Based on the information submitted and clarifications provided by the Project Proponent (AAI)...
EAC recommended the project for grant of Environmental clearance for Lucknow Airport," the committee said. The AAI plans to set up a new domestic terminal at Jai Prakash Narayan International (JPNI) Airport, Patna, to handle 4.5 million passengers per year with modern amenities on par with GRIHA-4 rating.
The existing domestic terminal is more than 20-year old and the ATC tower, technical block and administrative offices are housed in the same domestic terminal building. Initially, the building was designed for 50 lakh passengers per annum. The cost of the project is Rs 865 crore, the EAC said.
However, the increase in number of flights has seen more passengers travelling per year to about three million and hence the existing building was not sufficient to cater to the present passenger load, it said. "In view of the future growth of passengers, it is proposed to construct a new domestic terminal for 4.5 million per annum," the EAC said in case of Patna airport while recommending for the environment clearance with certain conditions.
For Vijayawada, the AAI has submitted a plan for construction of a new integrated terminal building with allied facilities like surface car parking, utility building, city side four lane approach road and canopy for passenger facilitation, among others, at an investment outlay of Rs 500 crore, the committee said in the minutes.
As per current traffic data, Vijayawada airport handled 3.98 lakh passengers in 2015-16. The airport is expected to handle 14.87 lakh passengers by 2021-22. It also proposes to expand Dehradun airport by constructing a new integrated terminal building and allied facilities at an investment of Rs 344.75 crore, while for expansion of Jabalpur airport, the AAI requested the ministry to reconsider the environment clearance to make the aerodrome suitable for operation of AB-320 type aircraft.