Upgrade knowledge to get jobs easily, students told by D Sai Sathish, CEO of Indian Servers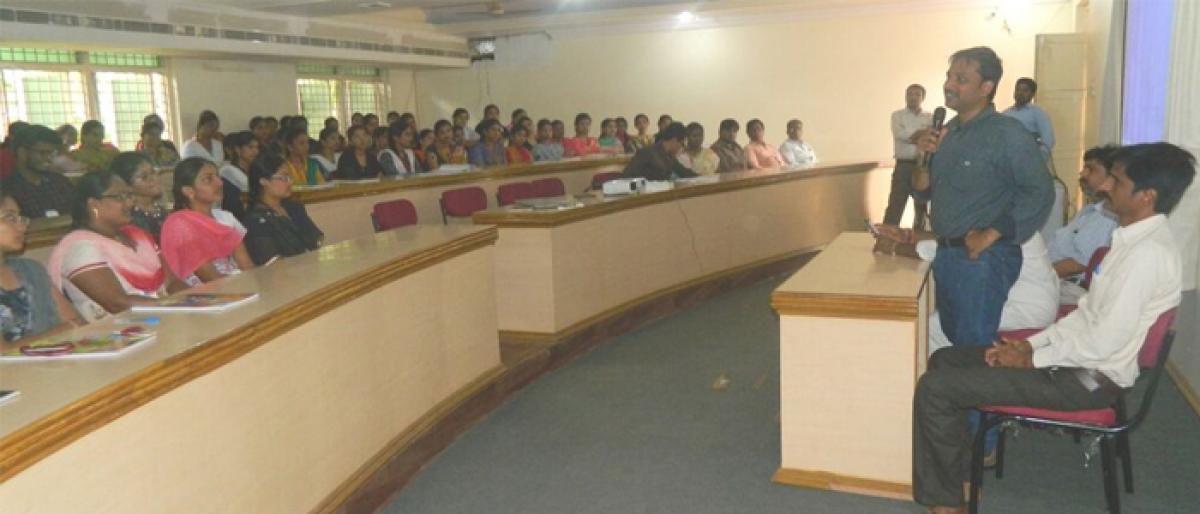 Highlights
The companies are giving preference to the candidates who have upgraded their knowledge as per the market requirement while recruitment, said D Sai Sathish, CEO of Indian Servers
Ongole: The companies are giving preference to the candidates who have upgraded their knowledge as per the market requirement while recruitment, said D Sai Sathish, CEO of Indian Servers.
He participated in the workshop on 'Ethical Hacking' as a resource person for the final year CSE, IT and MCA students at Prakasam Engineering College in Kandukur on Friday.
Sathish said, "Using Ethical Hacking, we can prevent data theft and save information from reaching anti-social elements."
He said that his company was offering free internships to the students and assistance in recruitments.
He said that the Cyber Security Indian Forums is sharing knowledge on cyber security with lakhs of young minds and helping them achieve jobs in top companies like TCS, Infosys etc.
The college correspondent, Kancharla Ramaiah said that the college was conducting a number of workshops and field trips to create awareness on the technology and increase the student's communication skills.
He asked the students to utilize the services being provided by the college and achieve jobs before they complete final year.
The HoDs of the CSE, IT and MCA and staff also participated in the workshop.