King George Hospital Superintendent conducts surprise checks at drug stores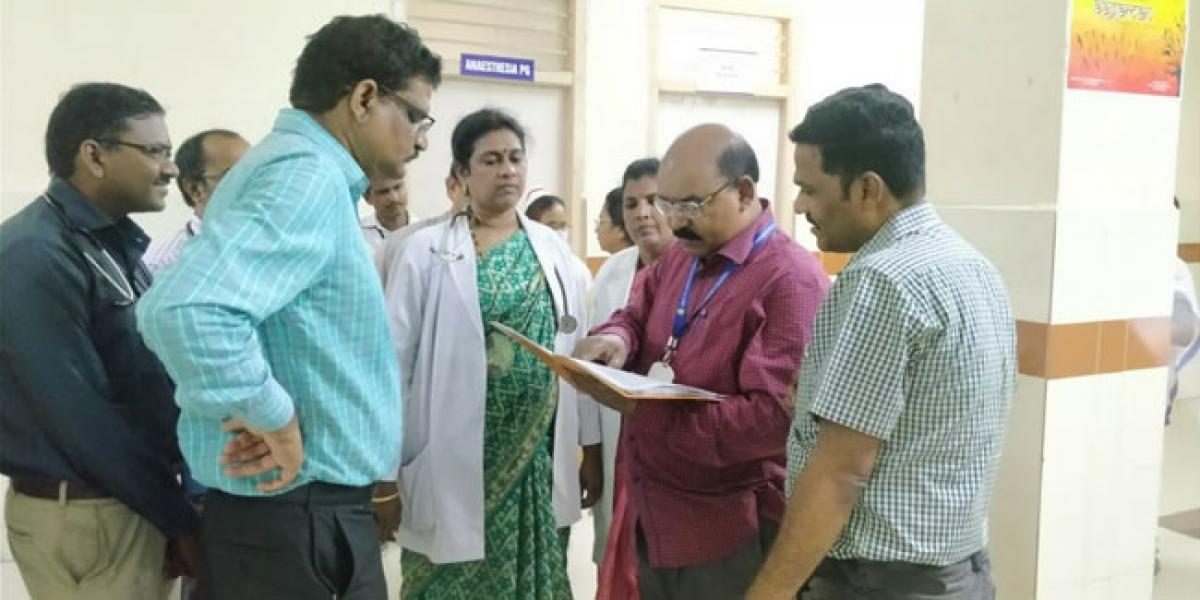 Highlights
King George Hospital KGH Superintendent Dr G Arjuna conducted surprise checks at emergency medicines and drug stores here on Friday
Visakhapatnam: King George Hospital (KGH) Superintendent Dr G Arjuna conducted surprise checks at emergency medicines and drug stores here on Friday.
He also inspected various works including sanitation and civil construction works taken up by the Andhra Pradesh Medical Services and Infrastructure Development Corporation (APMSIDC).
He instructed the engineers to expedite the road construction works near the emergency wards, medical stores near the hospital and also at the parking place.
The Superintendent also inspected the Blood Bank and instructed the blood bank medical officer to shift the equipment and furniture to the transfusion medicine department which would be inaugurated soon by the District Collector and expressed satisfaction on the progress of the shifting of existing blood bank to transfusion medicine department.
He also visited the hill top reservoir and inspected the works for provision of water supply from the GVMC Hill top reservoir to the supply chain to Nursing Hostel, P G Hostel and some of the departments of Andhra Medical College.
While inspecting the water works, he instructed the engineers of GVMC to complete the works within the next 48 hours as there was deficiency of water supply to the departments. Dr K Indiradevi, Deputy Superintendent, Dr KSLG Sastry, CSRMO and Dr Ch Sadhana, ARMO were also present.