MLA Gorantla Buchaiah Choudary releases fish into Godavari at Kotilngala Ghat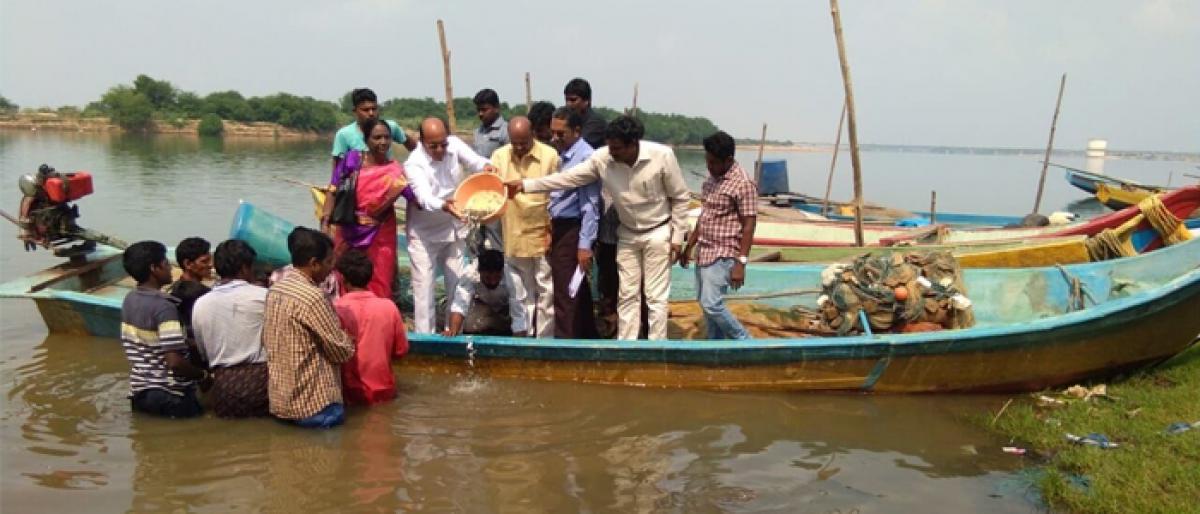 Highlights
Rural MLA Gorantla Buchaiah Choudary released Seelavathi variety fish into River Godavari at Kotilingala Ghat here on Sunday
Rajamahendravaram: Rural MLA Gorantla Buchaiah Choudary released Seelavathi variety fish into River Godavari at Kotilingala Ghat here on Sunday.
Later, he said the state government is putting in efforts to enhance marine wealth in the state and every year the government was releasing lakhs of fish into the rivers in this regard.
There was a need to scale marine wealth, which also gives livelihood to fishermen.
Fisharies department joint director PGV Rao, deputy mayor Vasireddy Rambabu and department officials were present.