Municipal Corporation of Tirupati aims to make Tirupati beggar-free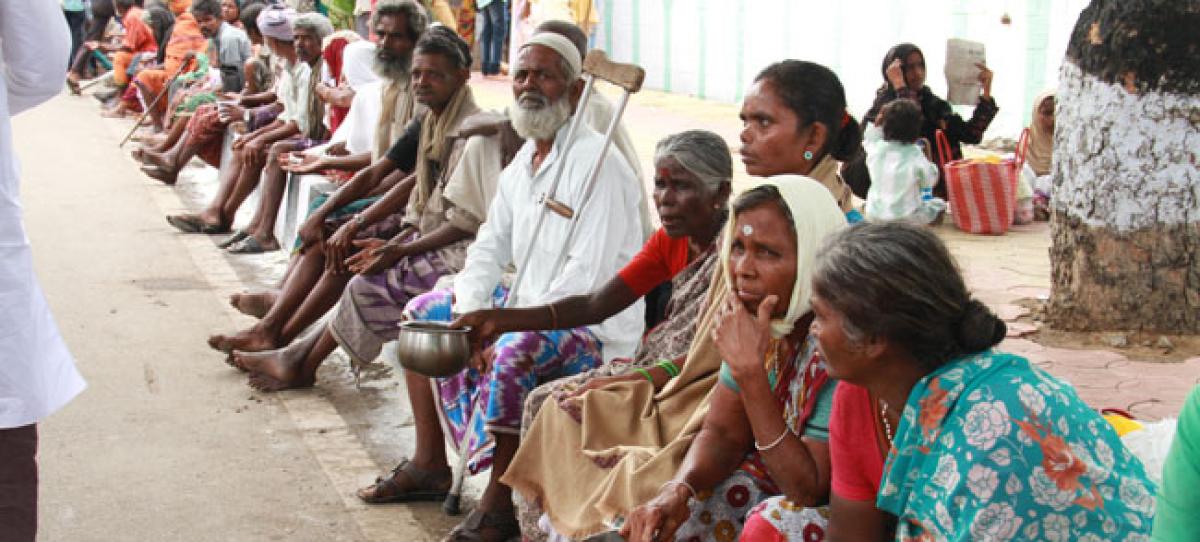 Highlights
The Municipal Corporation of Tirupati MCT officials want to transform the pilgrim city as beggarfree by December 10 as part of the smart city project implementation
Tirupati: The Municipal Corporation of Tirupati (MCT) officials want to transform the pilgrim city as beggar-free by December 10 as part of the smart city project implementation.
District Collector P S Pradyumna has instructed the MCT officials to shift nearly 2,000 beggars, as per unofficial sources, to civic body shelters on the outskirts of the pilgrim city without violating their rights. Also, to provide free food to beggars by linking to the Anna Canteen Scheme. The Mission for Elimination of Poverty in Municipal Areas (MEPMA) has been running a night shelter for homeless at Parasla street here.
The MCT is offering free shelter and meals during nights to beggars. According to information, 5 women and 45 men are staying in a night shelter. A year ago, MEPMA staff had tried to admit beggars in the night shelters but they refused to stay.
Once again, shifting beggars from the city to the night shelter is going to be a daunting task for the civic officials as several of them came to Tirupati from Tamil Nadu, Karnataka and AP districts and settled in pilgrim city to earn money through begging and maintaining bank accounts.
Some beggars have addicted to liquor drinking every day and come to night shelters in an inebriated condition. The MEPMA officials are not allowing liquor addicted to stay in night shelters. This is one of the conditions preventing beggars not to stay at shelter home.
G Venkata Ramana (55), a beggar from Kadiri in Anantapur district, speaking to The Hans India said that he has to beg money for sending the same to his wife and daughter for their survival.
JV Bhanu Murthy, District Coordinator of the Kovil Foundation, has mentioned beggars are averse to stay in night shelters as they came to pilgrim city for begging money. The government sanctioned two-night shelters for Tirupati. But, MEPMA is running only one-night shelter due to non-availability of building.