Chief Minister N Chandrababu Naidu mortgaging Telugu pride in Delhi, alleges Kanna Lakshminarayana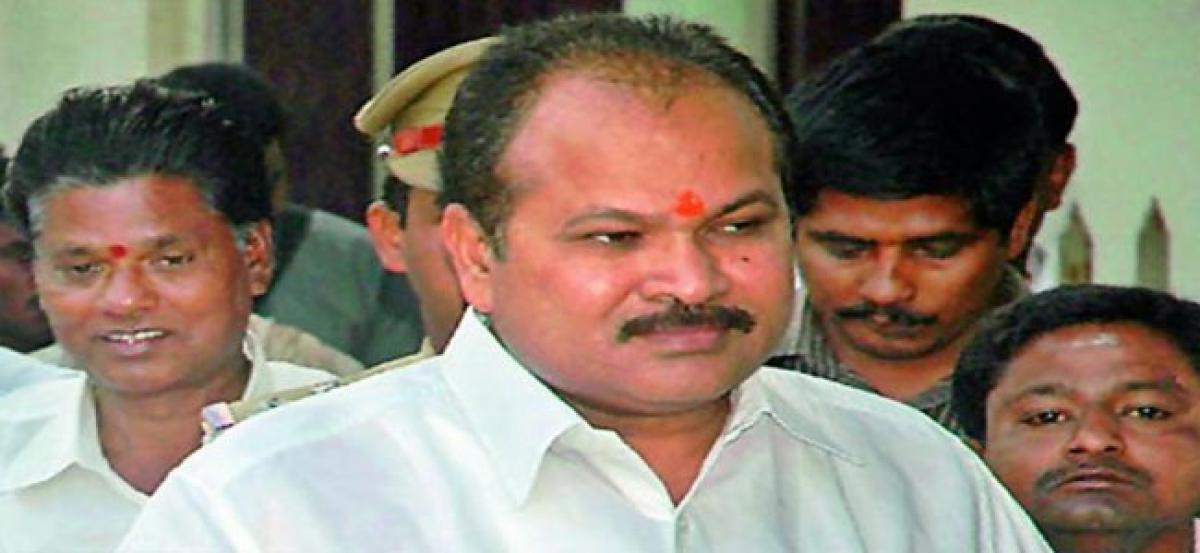 Highlights
BJP State president Kanna Lakshminarayana came down heavily on Chief Minister N Chandrababu Naidu stating that he is notorious for pursuing opportunistic politics
Vijayawada: BJP State president Kanna Lakshminarayana came down heavily on Chief Minister N Chandrababu Naidu stating that he is notorious for pursuing opportunistic politics. Addressing media conference here on Saturday, Kanna Lakshminarayana questioned how Chief Minister Chandrababu Naidu could meet Rahul Gandhi in New Delhi after criticising the same party for many years and comparing Sonia Gandhi with devil.
"Chandrababu Naidu has no moral values and is ready to join hands with any party to win elections and to gain political mileage," Kanna said. He alleged that Chandrababu Naidu pledged the pride of Telugu people to the Congress leaders in Delhi. He said the Chief Minister was tarnishing the image of the TDP which was founded to fight against the Congress party. He took objection to the meeting of Chandrababu Naidu with Rahul Gandhi in New Delhi.
He further said Chandrababu Naidu had never faced elections alone and always contested in alliance with other political parties. He said the TDP would pay heavy price in the next Assembly elections if the party sailed along with the Congress party.