CPI demands 3 tmcft of water to fill village tanks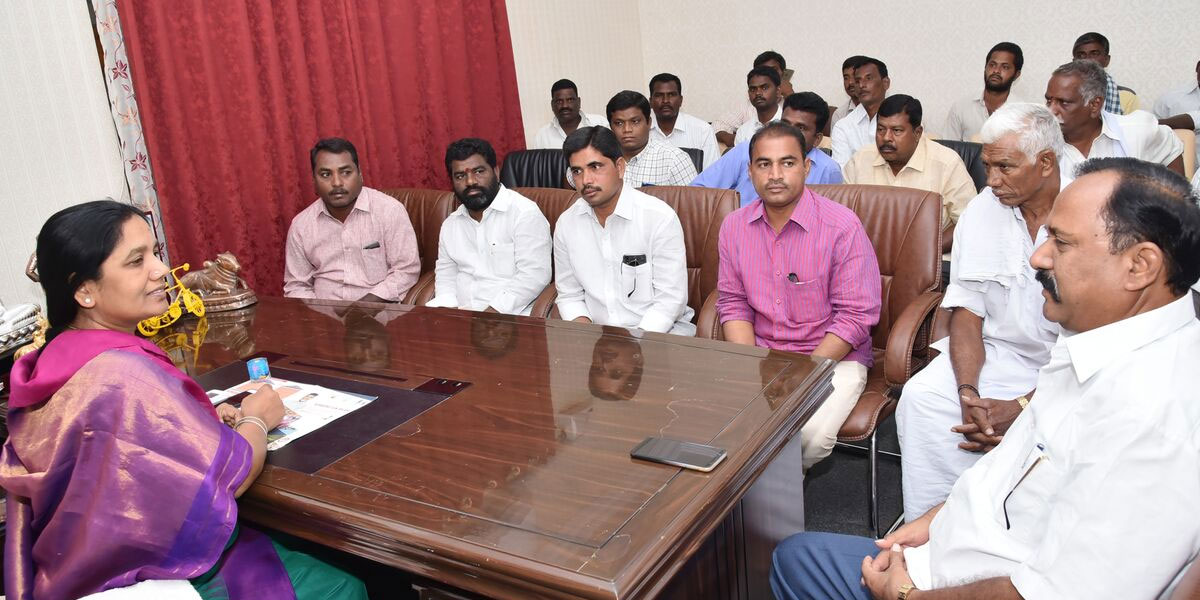 Highlights
A delegation of district CPI unit, led by its secretary Jagadish met the Minister for Women and Child Welfare Paritala Sunitha and submitted a memorandum urging the Minister to use her good offices to allot 3 tmcft of water for filling 49 village tanks through the Penna Ahobilam Balancing Reservoir PABR right canal
Anantapur: A delegation of district CPI unit, led by its secretary Jagadish met the Minister for Women and Child Welfare Paritala Sunitha and submitted a memorandum urging the Minister to use her good offices to allot 3 tmcft of water for filling 49 village tanks through the Penna Ahobilam Balancing Reservoir (PABR) right canal.
Jagadish said that the meagre allocation of 0.7 tmcft of water is not sufficient to fill all the 49 village tanks. In the past, 3.5 tmcft was earmarked for filling village tanks.
The government should at least supply 3 tmcft of water to meet the present requirement, he stated.
After giving a hearing to the CPI delegation, the Minister assured them that the issue was already taken to the notice of the Chief Minister and Irrigation Minister Devineni Umamaheswara Rao and that she would strive to do her best in this regard.