New Honda Jazz Hybrid By AutoPortal.com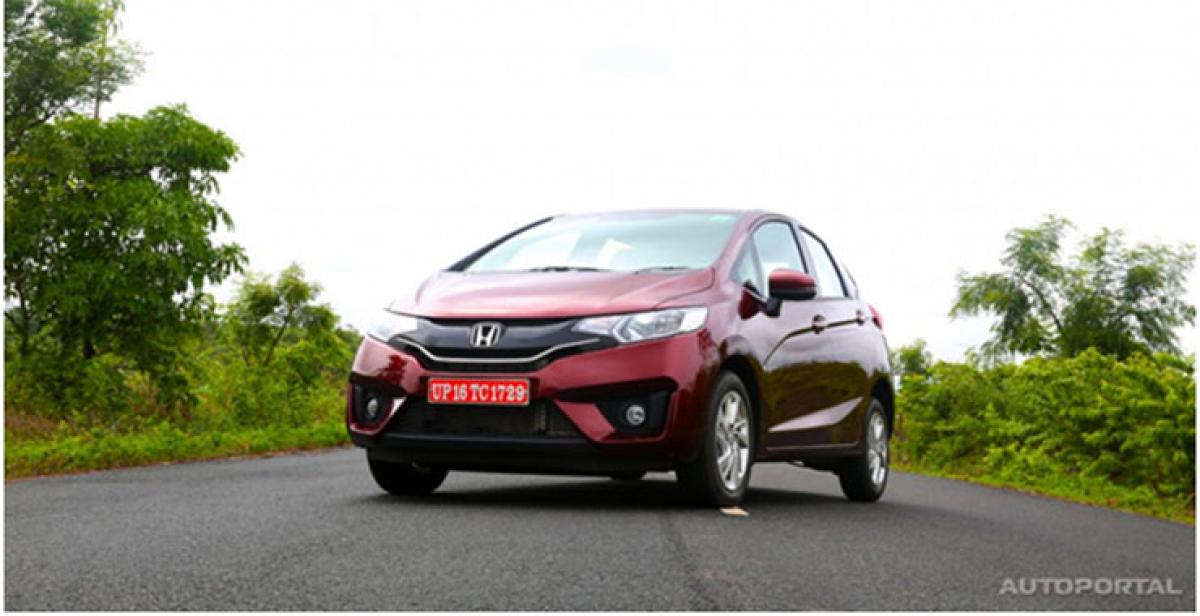 Highlights
New Honda Jazz Hybrid By AutoPortal.com. At the Tokyo Motor Show in 2013, two cars from the stables of Honda caught everybody's attention – Honda Mobilio and Honda Jazz.
At the Tokyo Motor Show in 2013, two cars from the stables of Honda caught everybody's attention – Honda Mobilio and Honda Jazz.
Launched in 2009, the Jazz was a great product. But it was a bit too pricey for the consumers and it only came with a petrol engine. This time around Honda is doing things differently. The car is expected to be launched in India with both a diesel and petrol engine.
Honda unveiled the Honda Jazz hatchback during the 2014 Auto Expo which was held in Delhi.
The new Jazz has a sleeker sportier grille and large air vents on the bumper makes it look more dynamic. Honda's 'Exciting H Design' philosophy is sure to make it more appealing.
There is a strong character line that runs from the tail lamp to the front along the door handles. Milder character lines adorn the bottom of the doors. Combined, these lines make the Jazz a little more muscular. Front quarter glass is smaller and now triangular in shape. The rear window is slightly smaller too. On the inside though the cabin has a familiar feel, the instrument cluster looks all new.
On the engine front, the Honda Jazz that was launched internationally as Honda Fit has a different engine. The Honda Jazz in India is expected to have an i-VTEC and i-DTEC engine. These engines are expected to be released with manual as well as automatic transmission versions. The engines are expected to be peppier and fuel efficient. What will come to India will be the 87 bhp 1.2 L petrol car and the 1.5 L 98 bhp and 200 Nm diesel one that is currently seen on the Amaze. The Jazz's diesel version is likely to return 26 kmpl of mileage.
Honda are working hard on cost cutting and localising to make this car more affordable the key here will be to insulate the car from the engine noise as well.
On the inside the Jazz is very airy and spacious. There is lots of leg room, thanks to the extended wheel base, nice wide seats, with a flat floor board. The center part of the seat is raised, so the middle passenger may feel uncomfortable.
Pop open the boot and just like the older Jazz, this one is spacious too. With a diesel engine under its hood and price right, Honda could have another winner on their hands.
The B+ hatchback segment, being one of the most competitive segments in the Indian market, Honda Jazz, when launched will see competition from cars like Maruti Swift, Hyundai i20 and Volkswagen Polo.
The expected price for the Honda Jazz could be in the range of Rs. 4.5 to 8 lakhs.
For more information on new cars & bikes log on to Cars expert & Bikeportal.in