American motorcycle brand to showcase Renegade variants at Delhi auto expo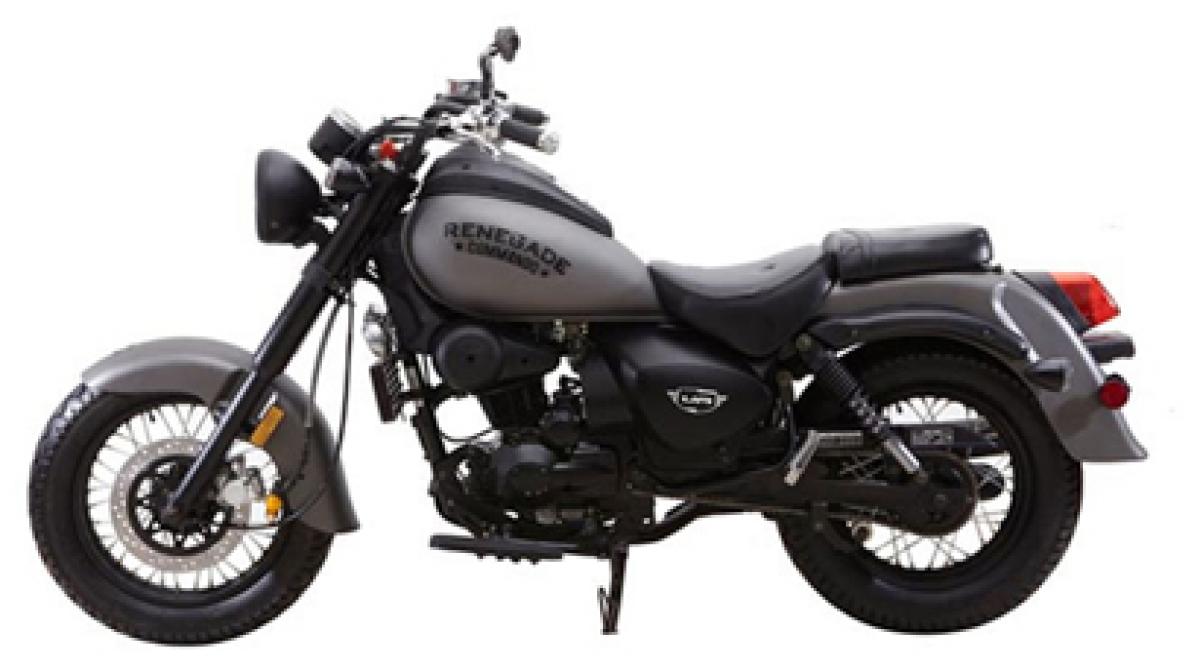 Highlights
A new study has revealed that a protein found in breast milk could help destroy the antibiotic-resistant superbugs.The research, carried out by the National Physical Laboratory and University College London, shows that the component lactoferrin destroys bacteria, fungi and viruses as soon as it touches them, the Independent reported.

The Indian arm of the American motorcycle maker, UM International, LLC UM Motorcycles is all set to launch range of motorcycles in India.
The bike maker will make its debut in India with the start of Auto Expo on February 3rd, 2016 at the India Expo Mart, Greater Noida.
The American brand will unveil its Renegade range of cruiser motorcycles: Renegade Sport S, Renegade Commando and Renegade Classic.
"We are thrilled and excited to bring our world-class Renegade range of cruisers, which have been designed and customized for the Indian market. The Renegade series will give Indian buyers a taste of high quality, world class cruisers which are built to tackle the diverse Indian terrain with ease and finesse," said Director-UM India and AMEA, Rajeev Mishra.
"UM Motorcycles stand for design, innovation and quality all at affordable prices. We are confident that India will be delighted with our product offerings. While this would be our second time at India's Auto Expo, having already participated in the Auto Expo 2014, we are extremely excited to finally chart our official entry into India," added Mishra.
The motorcycle comes with wide handlebars and hydraulic telescopic front suspension and spring rear suspension, which is ideal for a cruiser-segment motorcycle. The Renegade Sport S model and Renegade Classic will also share the same engine as the Renegade Commando. The Renegade Sport S was much appreciated when it was showcased at the 2015 EICMA in Milan.
"The wait is almost over with the Auto Expo around the corner. We are extremely excited to partner with UM Motorcycles and bring their globally successful and much-awaited motorcycles to India. With this announcement, we aim at a considerable slice of the market share in the dynamic yet extremely competitive mid-size capacity cruiser market," Ayush Lohia, CEO, Lohia Auto Industries.
UM International in alliance with the UP-based Lohia Auto has invested Rs. 100 crore for business expansion. Manufacturing is already underway at the Lohia Auto's Kashipur facility in Uttarakhand which will also support the Government's 'Make in India' initiative.
Headquartered out of New Delhi in India, the company has started appointing dealers across India. This distribution network will continue to expand taking in tier 2 and tier 3 cities and towns going forward.