34 years and 5 months after it set up shop, Maruti is still going strong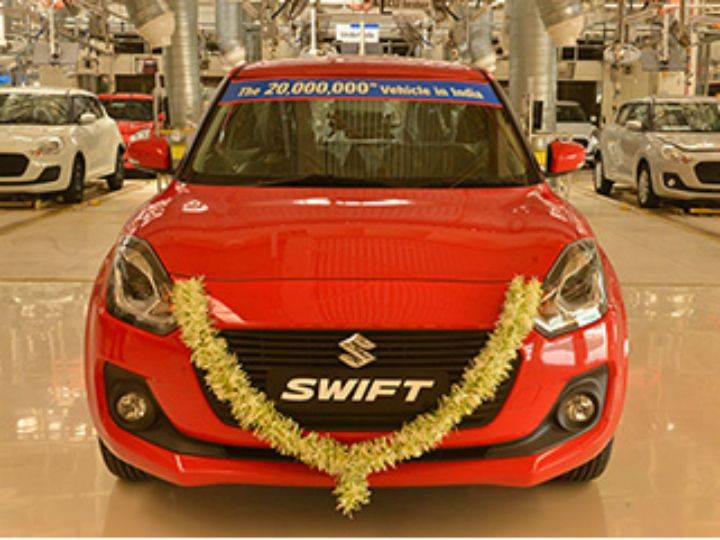 Suzuki has achieved a historic production milestone. A red Swift hatchback that rolled out of the company's production facility in Gujarat was the 20 millionth car to be produced in India since local manufacturing began back in 1983.
Suzuki has achieved this milestone in a record time of 34 years and 5 months, faster than its parent company which took 45 years and 9 months to achieve the same in Japan.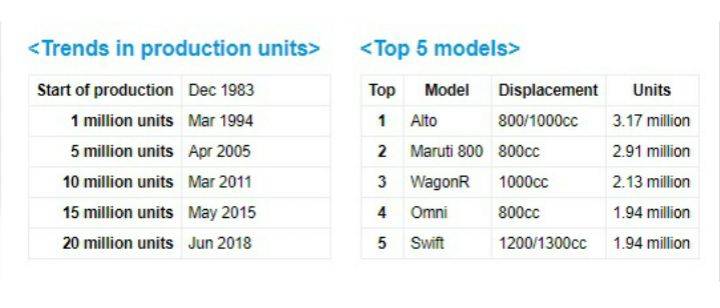 Production has been ramped up significantly in recent years - it took Maruti just over three years (3 years, 1 month to be precise) to manufacture the latest 50 lakh cars, significantly lesser than the 4 years and 2 months it took for the previous 50 lakh cars to be made.
In terms of absolute numbers produced, the Alto 800 and K10 lead with 31.7 lakh units, followed by the legendary Maruti 800 with 29.1 lakh units and the WagonR with 21.3 lakh units.
Here's what Maruti/Suzuki had to say about this achievement:
Press Release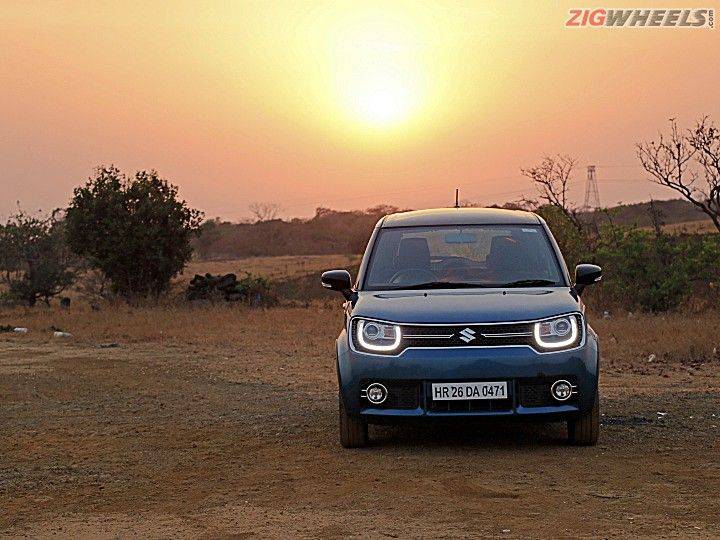 Suzuki Achieves Accumulated Automobile Production of 20 Million Units in India
Suzuki Motor Corporation has achieved accumulated automobile production of 20 million units in India. India becomes the second country after Japan in which Suzuki has reached this milestone, and the fastest country to reach 20 million units in just 34 years and 5 months since starting production in December 1983, breaking the record of 45 years and 9 months in Japan. Of the 20 million units, Alto was the most produced model with approximately 3.17 million units. Swift produced at Gujarat Plant was the 20 millionth model.
Suzuki's automobile production in India started in December 1983 with its first model, the Maruti 800 by Maruti Udyog, the former company of the present Maruti Suzuki. Since then, production units and models were increased to meet the expanding needs owing to the growing economy in India.
Today, production is held at Gurgaon and Manesar Plants of Maruti Suzuki, as well as Gujarat Plant of Suzuki Motor Gujarat, Suzuki's 100% subsidiary to produce automobiles in India. At these three production sites, 16 models are produced including the Dzire, Baleno, Alto, Swift, WagonR, and Vitara Brezza. In FY2017, approximately 1.78 million units were produced in India, of which 1.65 million units were sold in India domestic and 130,000 units were exported to over 100 countries and regions including Europe, Japan, Asia, Africa, and Latin America.
Source: zigwheels.com
---