AP needs to rework its solar policy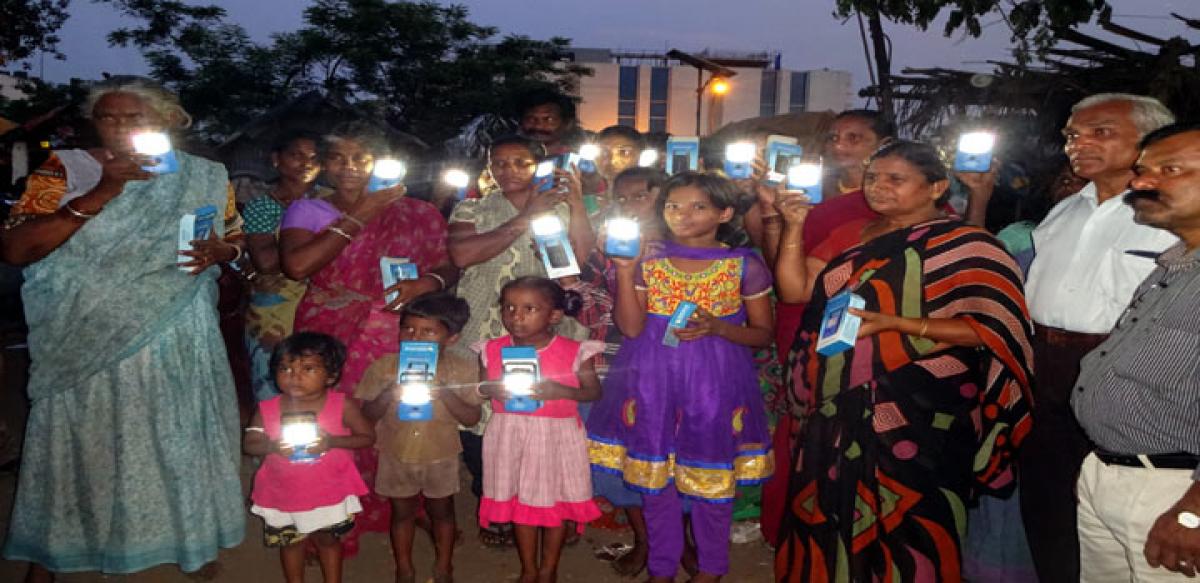 Highlights
Andhra Pradesh's solar project tender was oversubscribed. Bids were received from 184 applicants who submitted proposals for a total capacity of 1,340 ...
Andhra Pradesh's solar project tender was oversubscribed. Bids were received from 184 applicants who submitted proposals for a total capacity of 1,340 MW. But, to the disappointment of all, government has announced the benchmark price for the projects as Rs 6.49 a unit. Unlike Tamil Nadu's solar policy, the tariff in AP will be a flat rate for the entire duration of the PPA i.e. 20 years.
It might have been very easy for the APTranco to decide the lowest bid as the benchmark price, but the tariff will not be workable for small projects planned to be setup by new comers in the industry and those who cannot have financing at lower interest rates. SunBorne Energy is the only company that has bid at Rs. 6.49 per unit, since it is backed by international investors, who can provide finance at a low interest rate. It is very hard to predict how many developers might agree for the benchmark tariff. If the govt. sticks to the same benchmark price, many of the developers may withdraw their bids. The state government could have taken inputs from Central Electricity Regulatory Commission (CERC) and several other states which have recently announced Request For Proposals (RFP) for solar projects. CERC has offered levelized tariffs of Rs. 8.75/unit (without accelerated depreciation) and Rs 7.87 per unit (with accelerated depreciation) for 2013-14. Recently, Rajasthan has set the benchmark tariff at Rs 8.42 per unit and requested for the reverse bidding process. The benchmark tariffs in Punjab have been fixed at Rs 8.75 per kWh for companies not availing accelerated depreciation and Rs 7.87/kWh for companies availing accelerated depreciation. Tamil Nadu levelized tariff of Rs. 6.48/unit which includes five per cent escalation upto year 10 thus keeping the overall levelized tariff above Rs 8.00 a unit. Gujarat, being a role model in the solar sector, has given a levelized tariff of `8.63 per unit, while giving the comfort to the developer by splitting the tariff into two phases as illustrated in the table. It has successfully developed a solar park which allows multiple utility scale projects to be set up in a single location. The park can accommodate a total capacity of 600 MW. Of that, 214-MW capacity was already commissioned.
APTransco fixes solar power price at Rs 6.49 per unit
Hyderabad: Transmission Corporation of Andhra Pradesh Limited (APTransco) has fixed a benchmark tariff of `6.49 per unit for the solar power purchased through competitive bidding route. The corporation has recent invited bids for setting up of solar plants and supply of 1000 MW solar power to Discoms. Subsequently, it completed evaluation process of 181 bids for 122 notified locations. "It has been decided that the purchase price of solar power through the competitive bidding route is at Rs 6.49/unit at all the notified locations," APTransco said in a communication to the bidders. Further, the corporation asked the bidders to intimate their acceptance of the price or otherwise within 30 days.
Raghuram Kondubhatla
Interested in blogging for thehansindia.com? We will be happy to have you on board as a blogger.