Inclusive Growth In India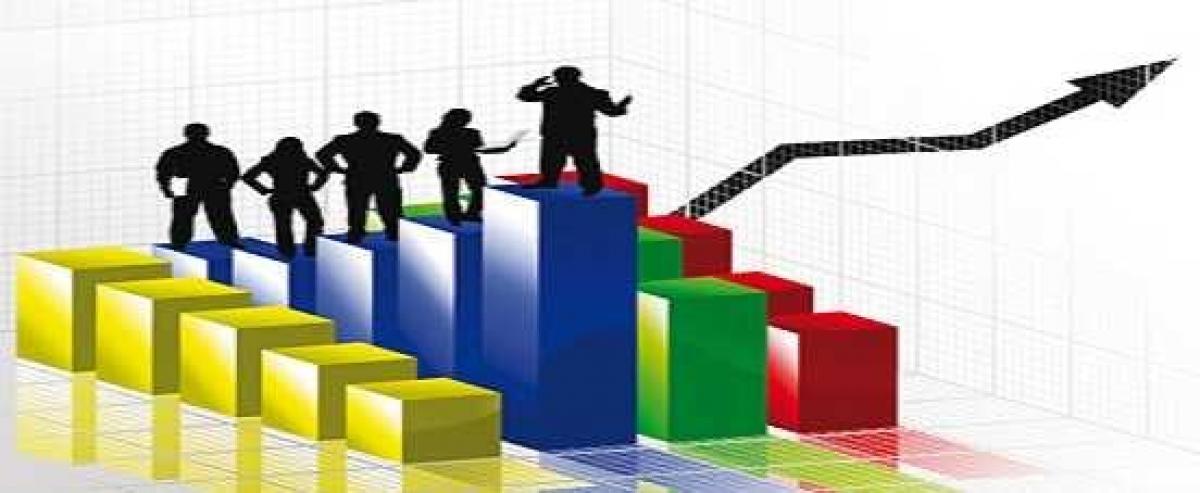 Highlights
India's 1.25 billion citizens have higher expectations about their future development. India\'s pool of entrepreneurial, scientific and intellectual human capital is a source of strength for the success of India.In fact, the \'social capital\' is present that is our people has been a major for contribute for development of the country.
India's 1.25 billion citizens have higher expectations about their future development. India's pool of entrepreneurial, scientific and intellectual human capital is a source of strength for the success of India.In fact, the 'social capital' is present that is our people has been a major for contribute for development of the country.
Inclusive Growth – "Sab KaSath Sab KaVikas. Inclusive growth should concentrate economic growth and developmentin the country thatwill creates productive employment opportunities. It definitely helps eliminating poverty and improve standard of living of the people in India. It also includes providing equality of opportunities, empowering people through quality in education and skill development with the power of knowledge.. It will aim for Minimum Government and Maximum Governance.
Inclusive growth is nothing but Economic inclusion. Economic inclusion should focus Production i, Distribution and Consumption inclusion.
The Government have taken a positive programme for Financial Inclusion. Pradhan Mantri Jan-DhanYojana Scheme: It is a National Mission for Financial Inclusion. Indian Banking institutions are helping for accessibility of banking facilities to all its citizen of India.It is focusing on empower the weaker sections of society including women, small and marginal farmers and labourers, both rural and urban areas.
Through the help of Technology the Direct Benefits Transfer (DBT) scheme is to ensure that financial benefits will transfer all individual Bank accounts through electronic mode. So it support the Government objective for financial inclusion.
Mainly Inclusion Programmes will focus on the following areas.
1. Universal access to banking facilities
2. Providing Basic Banking Accounts for saving & remittance
3. RuPay Debit card with inbuilt accident insurance cover
4. Financial Literacy Programme
6. Social Security Schemes.
Mahatma Gandhi National Rural Employment Guarantee Act 2005 (MGNREGA):
It aims at enhancing the livelihood security of the people in rural areas by guaranteeing 100 Days of wage – Employment in a financial year to rural whose adult members volunteer to do unskilled manual wok. The State Government also support the increase the working days from 100 working Days to 150 wage Days of working. It is a largest social safety network in India. The Programme improved the standard of living of people and has been able to stop migration from Rural to Urban.
Make In India For Make For India - Investment Opportunities In India:
The manufacturing sector provides the best opportunity to create quality jobs for productive purpose and asset creation in the long term objective for Nation building.
India is the second fastest growing economy in the world. The 'MAKE IN INDIA' initiative was launched on September 25, 2014 with an aim of providing global recognition to the Indian economy and building best-in-class manufacturing infrastructure.
The present Government of India is focusing on "Make in India", "Skill India", "and Digital India", Programmes for attracting global investments through the FDI and Foreign policy initiatives.
The 'EASE OF DOING BUSINESS' in India through simplification and rationalization of existing rules.The "INVESTMENT OPPORTUNITIES IN INDIA" publication includes various opportunities in roads and highways, ports and shipping, civil aviation, power and other major infrastructure development projects.
Land Acquisition for Non-Agriculture Use:
Faster industrialisation is both desirable and inevitable; so is faster urbanisation. Land is an essential requirement for these structural changes to proceed unimpeded. Government also needs to acquire land for a variety of public purposes, including human development and infrastructure projects.
There is a need for an in-depth review of administrative reforms toensure expeditious decisions as per people mandate. The administrative system must promote and encourage decision making without delay to promote efficiencies in governance and to prevent over cost
It is play a very important and pivotal role for innovation and modernisation in the Primary, Industrial sector and Service sector. S&T directly influence the society which give growth and sustainable development in the nation. Through the science and technology the industry will be able to produce quality products and service with affordable prices to the target society. Science Departments/Agencies have played a significant role in solving the socio-economic issues.
This Model will help mainly in Infrastructure building in India. It is "a partnership between the public and private sectors with clear agreement on shared objectives for the delivery of public infrastructure and for public services." For Good Example Projects in National Highways, State Highways, Operation and Maintenance of HighwaysNational Highways (six laning)Operation of Container TrainsRe-development of Railway StationsProcurement-cum-Maintenance Agreement for LocomotivesNon-metro AirportsGreenfield AirportsPort TerminalsTransmission of ElectricityUrban Metro Rail.
Example of Hyderabad Metro Rail project
Hyderabad Metro Rail Project is presently under construction on PPP mode with a total project cost of `12,132 crore. The project is spread over three high density traffic corridors of Hyderabad with total length of 71 km and is being developed on Design, Build, Finance, Operate and Transfer (DBFOT) mode.
The Twelfth Fifth Five Year Plan(2012–2017):
The Objective of the Planning is Concentrate on Faster, More Inclusive and Sustainable Growth. The Plan period is concentrate on the following areas.
1. Advanced Coal Technologies
2. National Wind Energy Mission
3. National Solar Mission
4. Technology Improvement in Iron and Steel Industry
5. Technology Improvement in Cement Industry
6. Energy Efficiency Programmes in the Industry
7. Vehicle Fuel Efficiency Programme
8. Improving the Efficiency of Freight Transport
9. Better Urban Public and Non-motorized Transport
10. Lighting, Labelling and Super-efficient EquipmentProgramme
11. Faster Adoption of Green Building Codes
12. Improving the Stock of Forest and Tree Cover
NITI AAYOG -Action on Indian Fisical Policy
Does it Name Change of Planning Commission? The Answer is NO!
It is mechanisms to formulate credible plans at the village level India that is Bottom to Top level planning instead of Top to Bottom level planning. NITI Aayogdesign the strategic and long term policy and programme frameworks and initiatives, and monitor their progress and their efficacy.
The Aayogfocusing on technology upgradation and capacity building for implementation of programmes and initiatives for effective growth and development in the Indian Economy and Society.
Let us see the working methodology of NITI Aayog for future course of action for People of India.
Interested in blogging for thehansindia.com? We will be happy to have you on board as a blogger.