Manufacturing sector a big opportunity for banks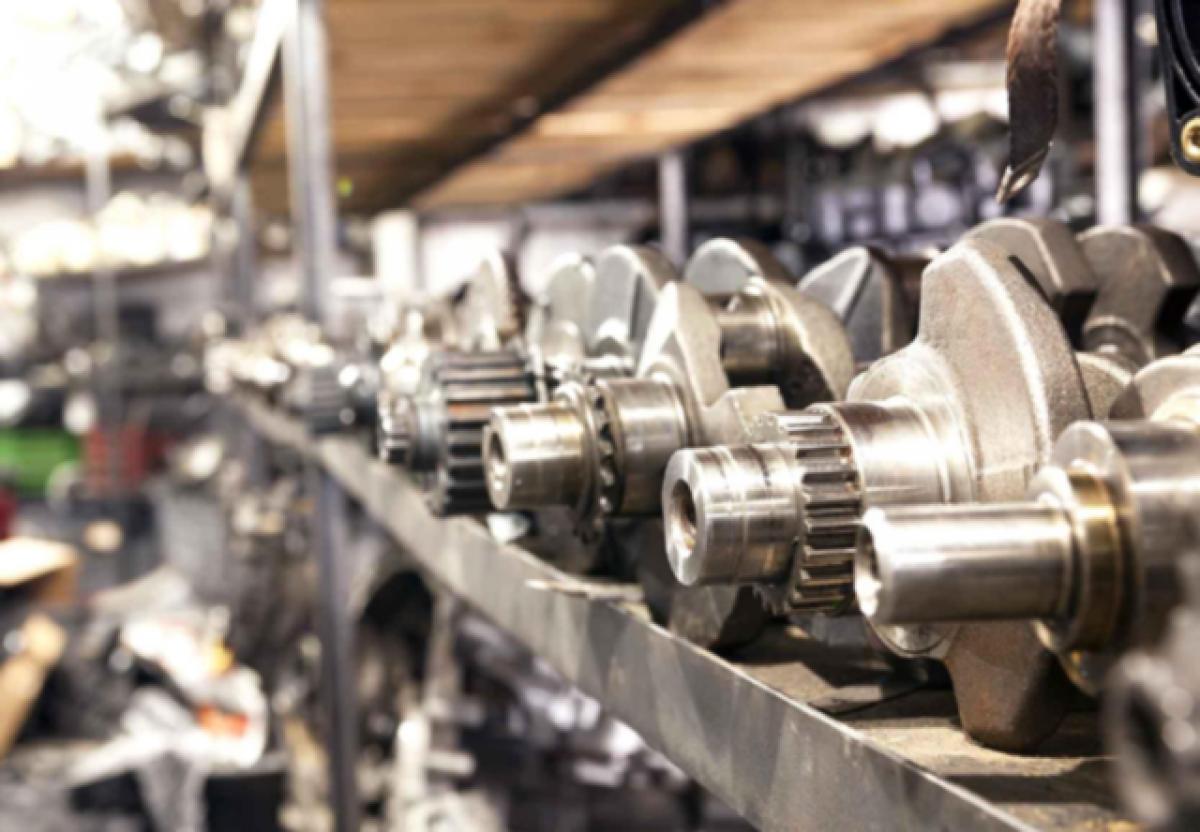 Highlights
With the current span of products, processes and thrust of banks on financing to manufacturing sector, it may be difficult to meet the enhanced credit needs of the industry. Banks will have to work out distinct strategies with simplified suit of products and well-automated simplified processes to accelerate credit delivery to manufacturing sector with specific focus on financing MSME. Specialized
With the current span of products, processes and thrust of banks on financing to manufacturing sector, it may be difficult to meet the enhanced credit needs of the industry. Banks will have to work out distinct strategies with simplified suit of products and well-automated simplified processes to accelerate credit delivery to manufacturing sector with specific focus on financing MSME. Specialized skill sets and increased orientation to finance manufacturing sector will be essential on a larger scale
Besides low ranking in 'Ease of Doing' business at 130 in the global league of tables, inadequate flow of institutional finance to manufacturing sector is evolving as another significant limiting factor inhibiting enterprise. Ever since 'Make in India' campaign has been launched in Sept 2014, policy reforms have been under way to transform India into a manufacturing hub, more so after visible slow down of China in the recent past. The target is to raise the contribution of manufacturing sector from the present 15 per cent of GDP to 25 per cent by 2022 with potentiality to create 100 million jobs. India has been trailing far behind in manufacturing compared to its peers in Asia. The share of manufacturing in GDP of Philippines is 31 per cent, China 32 per cent, Thailand 34 per cent, Malaysia 24 per cent and Indonesia 24 per cent. In the last two decades, the share of India's manufacturing in global manufacturing has marginally improved from 0.90 per cent to 2 per cent as against share of India's GDP in global GDP rising from 1.2 per cent to 2.5 per cent in the same period. Hence, India has to go a long way in developing manufacturing sector to reach anywhere nearer to its Asian peers. While the launch of 'Make in India' is a concrete step in the direction, showcasing it to the world has been another recent initiative.

'Make in India' week
The biggest multi-sectoral event in Asia, the 'Make in India' week (February 13-18, 2016) held in Mumbai was designed to share with the potential global investors the India's inherent technological, digital and engineering capabilities to make a visible mark on the global manufacturing map. The collaborations, joint actions, partnerships and knowledge sharing at event helped India in attracting investment pledges to the tune of Rs 15.2 lakh crore ($222 billion) which will boost manufacturing sector in India. While 17 states participated in the event, Rs 8 lakh crore of investments were meant to flow into Maharashtra, the host State. The 25 key sectors identified under the program include automobiles, auto components, bio-technology, chemicals, defense manufacturing, electronic systems, food processing, leather, mining, oil & gas, ports, railways, cotton hosieries and textile.
Policy initiatives
A combination of action points has already been built into the 'National Manufacturing Policy' which was further supported by 'Digital India' campaign that can gradually converge into a support structure to manufacturing entrepreneurs. Significant policy reform could forge towards (a) Cutting down time in project clearances,(b) simplification of land acquisition process, (c) developing supporting infrastructure, (d) creation of single online portal for clearing projects, (e) labour reforms and better social security and health insurance cover (f) Easy transparent tax regime (f) sustained skill development through National Skill Development Agency(NSDA) (g) opening up more sectors for foreign investments (h) seeking greater involvement of states in creating inviting environment for entrepreneurs and many other policy changes to create better 'Ease of Doing' ecosystem. India has set a target to edge up in the global ranking to 50 from the present low ranking. The demographic dividend is evident where India's working age population (15-64 years) is now 63.4 per cent of the total population, as against just short of 60 per cent in 2001.India is poised to become the world's youngest country by 2020 with an average age of 29 years, and accounting for around 28 per cent of the world's workforce. Such unique positioning will supplement the efforts of the central/ state governments in supporting the manufacturing thrust.
Status of MSME
If manufacturing sector is to contribute 1/4th of GDP in next few years, Micro Small and Medium Enterprise (MSME) sector should be provided full support. The sector consists of 50 million units employing over 80 million and producing more than 6,000 products. It contributes about 8- 9 per cent to GDP besides 45 per cent to the total manufacturing output and 40 per cent to the exports from the country. Looking to the significant role of MSME, advances to the sector are also classified under priority sector.
Lending trends to MSME
Though as part of its usual business strategy, banks have been financing manufacturing sector including MSME, they have not yet adopted the sector with specific focus even when most of it is covered under priority sector. The status of finance to MSMEs is as under: It can be observed that banks have not been able to make much dent into MSME lending in sync with its potentiality. In medium and large MSME sector, the growth has been negative. Hence, banks have not yet harnessed the key MSME sector.
Way forward
With the current span of products, processes and thrust of banks on financing to manufacturing sector, it may be difficult to meet the enhanced credit needs of the industry. Banks will have to work out distinct strategies with simplified suit of products and well automated simplified processes to accelerate credit delivery to manufacturing with specific focus on financing MSME.
Specialized skill sets and increased orientation to finance manufacturing sector will be essential on a larger scale. No incremental efforts will be sufficient if the vision of transforming India into a manufacturing hub is to be realized. Not only the existing and new upcoming small finance banks need to carve out niche credit delivery models to accelerate financing, more innovative simplified credit kiosks targeted for MSME sector will have to be evolved with no frill OTC products so as to make credit available to all aspiring entrepreneurs for productive purposes. Banks will have to join in a big way on a mission mode to supplement 'ease of doing business' architecture with financial products to help enterprise thrive.
At the same time, on a reciprocal basis, collectively all stake holders will have to come together and build concomitant ecosystem to nurture a 'timely loan repayment culture' to make financing a sustainable financial intermediation activity. The loan delinquencies of the present magnitude in banks can never facilitate a seamless flow of bank credit to manufacturing sector. Therefore, prompt loan repayment culture should be embedded as a social value system that can augur well for promoting enterprise and living up to our aspirations.
(The author teaches at the National Institute of Bank Management (NIBM), Pune. The views are his own)