India Hyperlocal Market is expected to reach INR 2,306 Crore by 2020: Ken Research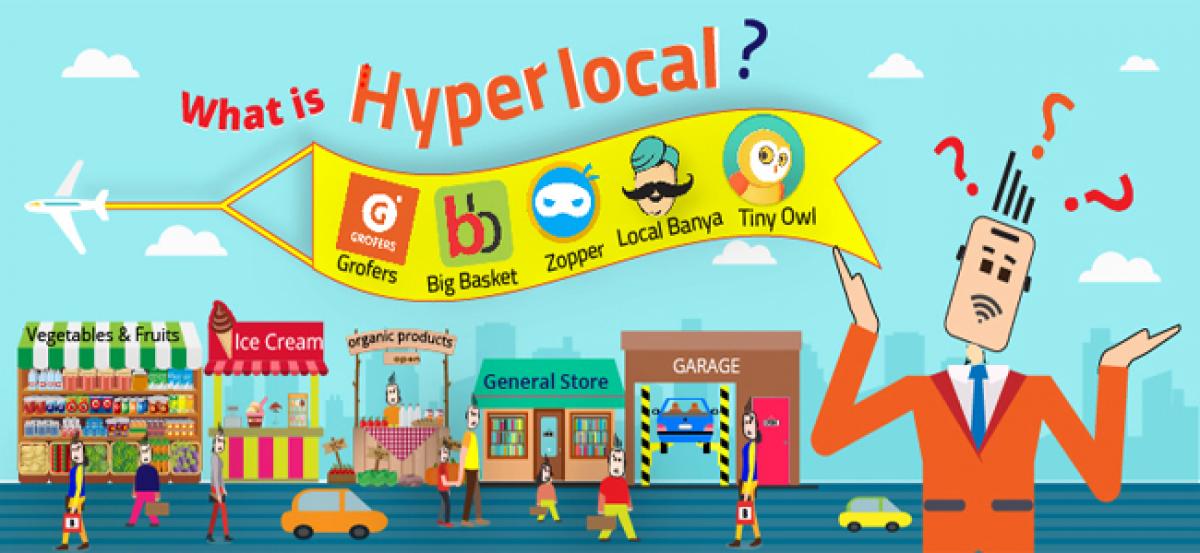 Highlights
Future growth of India Hyperlocal is likely to be driven by Logistics, Food and Groceries segment
· Future growth of India Hyperlocal is likely to be driven by Logistics, Food and Groceries segment
· The market leaders, Grofers (Groceries), Pepper Tap (Groceries), Roadrunnr (Logistics), Shadowfax (Logistics), Foody's (Food), Swiggy (Food), 1mg (Health) and Local Oye (Horizontal) are expected to enhance their customer expectations by better customer services and on-time delivery in order to attract rapid investments.
Ken Research announced its latest publication on "India Hyperlocal Market Outlook to 2020 - Driven by Rising Startups Firms and Fluctuating Investments" which provides a comprehensive analysis of segments such as Logistics, Food, Groceries, Horizontal and Health Hyperlocal space in India. The report covers various aspects such as market size of India hyperlocal market, segmentation on the basis of regions, orders and revenue, by time of delivery, trends and developments, pre-requisites to enter the market and success and failure case studies of various Hyperlocal companies in the country. The report also provides future analysis of overall hyperlocal market of India and its segments. The report is useful for Hyperlocal vendors, investors and funding institutions, E-commerce companies and new players venturing in the market.
The Hyperlocal market in India has largely been driven by rising number of startups and "on-demand delivery preference" of the consumers. Collaboration with merchants and customers through a flexible application acts a business model for Hyperlocal firms in India. Hyperlocal firms in India are largely backed by technology and have been able to connect several local retailers with consumers in the Hyperlocal space. The market has witnessed significant competition in terms of emergence of various firms such as Grofers, Pepper Tap, 1 mg, Local Oye, Roadrunnr, Shadowfax and others in different hyperlocal business verticals.
The Hyperlocal market in India has witnessed a significant growth in the year 2015 on account of rising number of startup firms in the country and enhanced investments fueled by higher usage of smartphone. The surge in growth has majorly been witnessed through growth in technology, urban population, better logistic services and large scale public investments. The India Hyperlocal market reve ues have grown at growth rate of 41% as compared to 2014.
According to the Ken Research report, the India Hyperlocal market will grow at a considerable CAGR rate thus exceeding INR 2,306 crore by 2020. Increasing urbanization, personalization of affinities along with ability of curating products that appeal to the aesthetic sensibilities or aspirational desires of the person will lead to the rise in the Hyperlocal market in India.
"While rising disposable incomes, augmentation in urban population and increased investments through angel investors and venture capitalists the market is expected to witness a significant increase in the future, challenges such as lack of financial investments and entrance of E-commerce companies in long run are likely to distress the market in future". However, selecting an appropriate business model and a step towards interactive marketing strategies to gain attraction of people would play an important role in deciding the success of existing as well as new entrants in the market" according to the Research Analyst, Ken Research.