Surprise winner: Patanjali's edge over MNCs in competition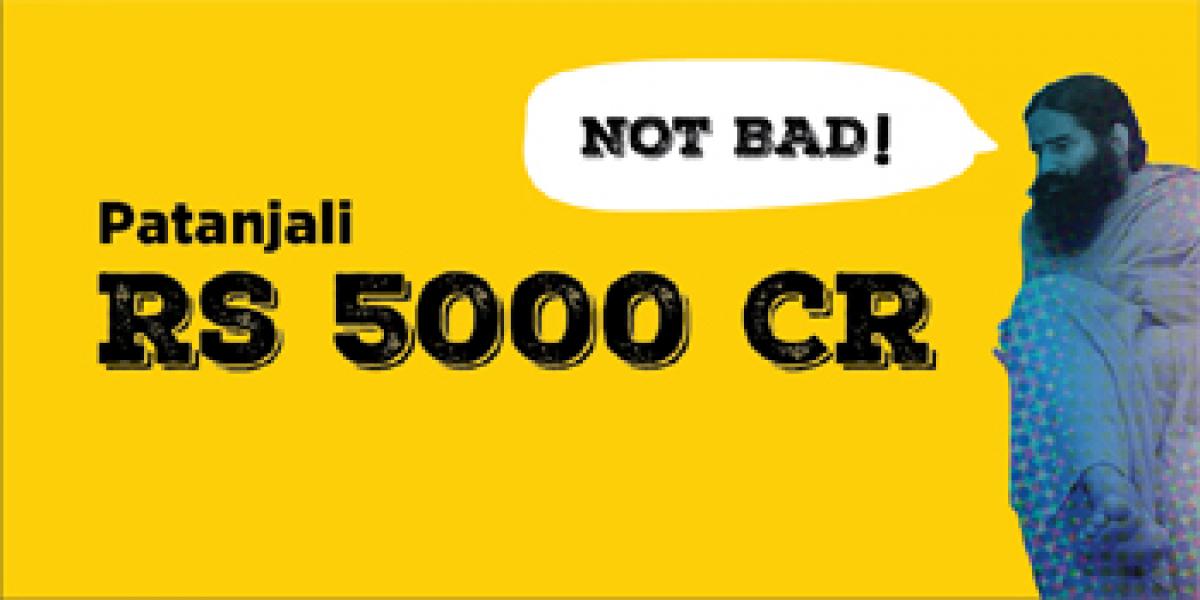 Highlights
In a time when yoga has flexed its influence across the globe, and all things Indian whether it is our cuisine, culture, or commodities market, are finding an increasing global audience, it should come as no surprise that sadhus are taking over as businessmen. The most prominent of them is Baba Ramdev, a Haridwar-based yoga guru who has rarely strayed far from the spotlight since the Jan Lokpal dr
In a time when yoga has flexed its influence across the globe, and all things Indian whether it is our cuisine, culture, or commodities market, are finding an increasing global audience, it should come as no surprise that sadhus are taking over as businessmen. The most prominent of them is Baba Ramdev, a Haridwar-based yoga guru who has rarely strayed far from the spotlight since the Jan Lokpal drama of 2011. He later went on to declare support for Narendra Modi during the 2014 Lok Sabha elections.
Having gained a substantial fan following through his televised yoga camps, Ramdev relaunched his Ayurveda firm Patanjali Ayurved, which he began in 2006. Nobody saw it coming but Patanjali is now headed towards a billion dollar sales turnover.
New feathers in the basket
From its early days as a maker of products with medicinal benefits, since 2014, Patanjali has manufactured everything from instant noodles to detergents and personal care products. In addition to its own online platform and 5,000 franchise stores, Patanjali now has tie ups with Future Group and Big Bazaar. They also sell through online grocery players like Big Basket. However, only three or four categories – including ghee, honey and toothpaste – have made a mark so far; the rest is yet to see success in terms of numbers. According to Arvind Singhal, chairman of consulting firm Technopak, an efficient supply chain and local sourcing are Patanjali's strengths. Unlike the MNCs, Patanjali's marketing spend is minimal, and distribution is through traditional FMCG channels.
As per a report by CLSA Research in August 2015, Patanjali, which has seen its revenues quadruple in the last four years, made more than Rs 2,500 crore in revenue during the last fiscal. It is expected to double its revenue, reaching Rs 5,000 crore by the end of this fiscal. Recent reports suggest that they have hit Rs 4,500 crore already. Claims of hitting Rs 7,000 crore by FY 2016-17 may not be so far-fetched, after all.
The surprise winner
Surely, the competition is rising. But Patanjali's edge over the MNCs is forcing them to device a new plan for India. "Even if they try to compete with the "natural products", it is impossible to come up with a formula for India overnight. They will have to tweak it for the Indian ecosystem," says Arvind.
Besides giving a shock to MNCs like Nestle, Colgate, ITC, and Indian brands such as Dabur and Godrej, Patanjali's business growth shows a lot of similarities with the new generation business models. Like Uber and Ola, which have tied up with numerous state governments for various programmes, Patanjali is tying up with the Maharashtra government to buy the excessive products derived from materials available in forests.
Ramdev has said that they have plans to establish five food parks in the country –one in Madhya Pradesh and another in Maharashtra have been confirmed. Curiously, their raw material is also taken from their own farmlands, and the middleman has been eliminated between the company and farmers, boosting operating profit by 20 per cent. Prices are 30 per cent cheaper than other major brands such as Dabur. Retailers get a 10-20 per cent profit margin and for distributors it is 4-5 per cent.
No big shots
While most FMCG companies spend crores on HR, Patanjali has a low-cost management team with no high-profile names but talented youngsters who believe in making a social impact through Ayurveda and charity. While Ramdev claims to have no stake in the company, his co-founder Acharya Balkrishna – an expert in yoga and Ayurveda – is the Managing Director of the firm. Former CEO SK Patra, an IIT-IIMA alumnus, left the company in 2014 due to alleged differences in the way the company was functioning.
Having an MBA degree may not be the be-all and end-all in this business. Bill Gates and Mark Zuckerberg were college dropouts. Street-smart seems to be the way to go. Patanjali's scale of growth [in a couple of years] seems unprecedented– an exception would be Garden Vareli sarees of 1980s.
Great expectations
While one may assume that Ramdev's fame and fan following was a contributor to this growth, it is not the only one. "He is not a guru for the rich, yet the rich are buying his products too. But now expectations are high – they can't afford a Maggi-like fiasco," says Arvind.
In fact, there have been comparisons with Art of Living teacher Sri Sri Ravi Shankar's similar business. The ten-year-old company – Sri Sri Ayurveda Products sells cereals, health drinks, and personal care items in 600 franchise stores as well as through their online platform. But whether anyone can break Patanjali's record is yet to be seen. If Patanjali is to be compared with any player at all, it could be the e-commerce marketplace Unicorn Flipkart, which started a year after Patanjali was incorporated, and hit $1 billion in gross merchandise value (GMV) two years ago.
Now, the billion-dollar question is, will Ramdev be a case study for MBA students soon for having built a billion-dollar business from a town better known for its spiritual wealth?