Public Private Partnership crucial for infrastructure investment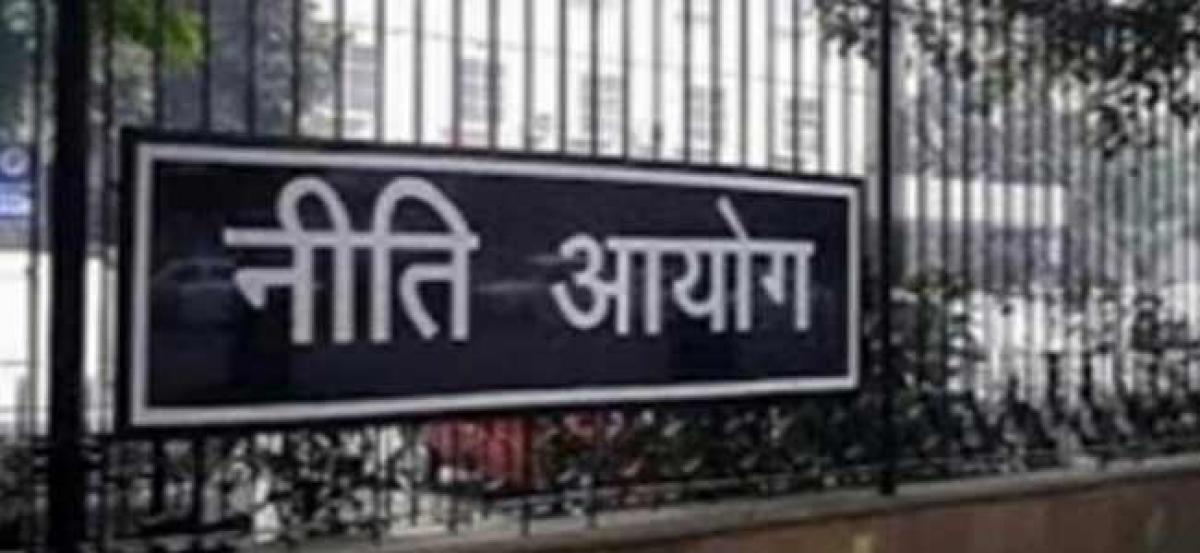 Highlights
A mature Public Private Partnership (PPP) framework is one of the most useful tools with the Government to facilitate private investment into infrastructure, claimed Aman Hans, Public Private Partnership Specialist at the NITI Aayog.
New Delhi : A mature Public Private Partnership (PPP) framework is one of the most useful tools with the Government to facilitate private investment into infrastructure, claimed Aman Hans, Public Private Partnership Specialist at the NITI Aayog.
In order to bridge the growing infrastructure deficit in the country considerable efforts have been made towards increasing the investment in physical infrastructure, especially since 2004 when several measures were undertaken to promote private investment in infrastructure both directly and through Public Private Partnership (PPPs).
" During 2007-12, private sector contributed 36.6 percent in the overall infrastructure investment, leading to infrastructure investment rising from ~5 percent of GDP during 2002-07 to 7 percent of GDP during 2007-12.But this momentum could not be sustained and it is estimated to have slowed down to 5.6 percent of GDP during 2013-17," Hans stated.
This decline in infrastructure investment is attributed to the slowdown in overall private sector investment, though it has partially been offset by the fiscal stimulus measures into infrastructure in recent years.
In the next five years (2017-22), in order to maintain a similar level of infrastructure investment, it is estimated that spending on infrastructure needs to increase to Rs. 50 lakh crore, Aman said that this would require the Government to take proactive and expeditious measures to leverage on the private sector finances and to judicially exploit private sector capacity to build and manage infrastructure facilities, in a sustainable manner.
"A mature PPP framework is one of the most useful tools with the Governments to facilitate private investment into infrastructure. PPPs are long term contracts between the Government (sponsoring authority) and a private company that may typically provide for financing, construction, operation, and maintenance under a single firm or a consortium," Hans stated and it is generally advised to adopt a suitable PPP framework in case of large and complex projects that can justify the associated transaction and monitoring costs and thus provide value for money considering the project's life-cycle cost to the Government.
Hans said that the advent of PPP framework can be dated back to 1980s, when governments in countries like U.K and Chile, post success of privatization in sectors like electricity, telecommunication and sanitation, sought to extend benefits of privatization to sectors deemed exceedingly difficult to privatize, such as transportation, schools, and hospitals under suitable PPP models.
" In India, the period from mid 1990s to 2004 marked the inception of PPPs, with transport and power being the focus sectors. The country however experienced limited success due to absence of a mature PPP framework. Subsequently during2004-12, with the government laying foundation for a mature PPP framework, by formulating guidelines and standardization of documents for PPP projects, the country experienced a spurt in award of PPP projects" he said.
As per the latest available data from Ministry of Finance, 1,539 PPP projects have been awarded so far in India. Out of these, about 50% are currently in operational stage, while others are either scrapped or are under different stages of implementation. Sector-wise break-up shows that transport sector accounts for 58% of the these projects, followed by energy sector with 24%, while social and commercial infrastructure sector accounts for 9% and water & sanitation for the balance 8%.
However with the absence of a robust PPP enabling ecosystem, i.e. 'twin balance sheet problem', paucity of credit from alternative sources, lack of a suitable framework for dispute resolution, and with the dearth of bankable PPP projects, a significant number the projects awarded during 2004-12 period failed to take off and the private sector investments witnessed considerable decline thereon, thereby further miring India's PPP ambitions.
Also, given the federal structure of India, and in the absence of a unified PPP law or policy and a national level PPP institution, the framework of PPP in India remains heterogeneous. Only about 32% of the projects are implemented by the Government or its agencies, while the remaining are implemented by the State governments.
" This emphasizes on the importance of State level policy and governance framework in overall success of PPP in India. In terms of number of operational PPP projects, States like Gujarat, Madhya Pradesh, Rajasthan, Karnataka and Maharashtra are much ahead of others while States like Tamil Nadu, Punjab and Uttar Pradesh can be considered progressing. Some State governments have even formulated laws and policies and set up the necessary institutional structures for streamlining PPPs," Hans said.
Success of PPP to a large extent depends on optimal risk allocation among stakeholders, environment of trust among stakeholders, robust institutional capacity to undertake grooming and implementation of PPP projects. Further to foster successful implementation of a PPP project, a robust PPP enabling ecosystem including liquid and diversified financial institutions;sound regulatory and arbitration framework;mature developers and experienced consultants etc. is also essential, Aman added.
Building on the learnings from the past experience, the Government has in the last three years, undertaken some noteworthy steps to strengthen the PPP framework and theenabling ecosystem in India.This includes formulation of guidelines for new innovative PPP models, with due consideration to the extant risk outlook and investor appetite, like monetization ofpublically funded highway projects worth Rs. 35,600 crore under Toll-Operate-Transfer Model (ToT) and construction and expansion of over 60 highway projects under Hybrid-Annuity-Model (HAM).
With implementation of PPP models like HAM & TOT, the Government has optimallytaken over the project implementation riskand thereby revived the interest of private players and financial institutions in PPP projects in the road sector to a considerable extent. Further the Government has liberalizedthe exit policies for concessionaires to free-up equity for re-investment into new projects; approved thepolicy of railway station development through PPP and is currently in the process of formulating suitable PPP policy for newer sectors and asset classes.
Some of the other measures include, setting up of National Infrastructure Investment Fund (NIIF) to channelize foreign institutional funds into infrastructure; introduction of PPP component in new metro policy; amendment in the Arbitration and Conciliation Act, 1996 to make dispute resolution more cost effective and time-bound; Rs.2.11 lakh crore plan to recapitalize public-sector banks aimed at reviving bank-lending; and introduction of ease of doing business (EODB) state-level ranking, to help the Government to push through reforms in sectors that are primarily State subject.
Aman revealed that as a result of these measures and more, the implementation of languishing and newer projects has been considerably put back on track. In a recent study by the rating agency ICRA, it has been highlighted that infrastructure companies, especially the ones with exposure to the airport and the highways sectors, have started witnessing an improvement in their operational and financial performance.
Further, India has also managed to perform significantly well with its EODB World Bank ranking rising to 100 (out of 190 nations)from 130 a year earlier, and with India's sovereign Moody's credit rating getting upgraded to Baa2 with 'Stable Outlook' from Baa3 Positive.
Going forward, the Government needs to undertake more concerted efforts to revive the credibility of PPP framework and build capacity within various public institutions for PPP implementation. These may include implementation of some of the key recommendations of the Kelkar Committee Report including setting-up of national level PPP institution, a dedicated PPP tribunal, and a formal framework for post award contract renegotiation.
" Undertaking these measures shall send strong signal to the market about the commitment level of the nation to overall PPP framework. Further it is imperative for the Government topush PPP pilot projects in newer sectors, along with formulation of newer or revision of existing Model Concession Agreements (MCAs),to ensure replicability," Hans said.
"A mature PPP framework, along with a robust enabling ecosystem shall enable the Government to accomplish, to a considerable extent,what our Prime Minister, Narendra Modi has said "The Government has no business to do business" and thereby promote private sector investments and participation towards the nation building," concluded Aman Hans.