Hyderabad realty mkt turns positive as new home launches pick up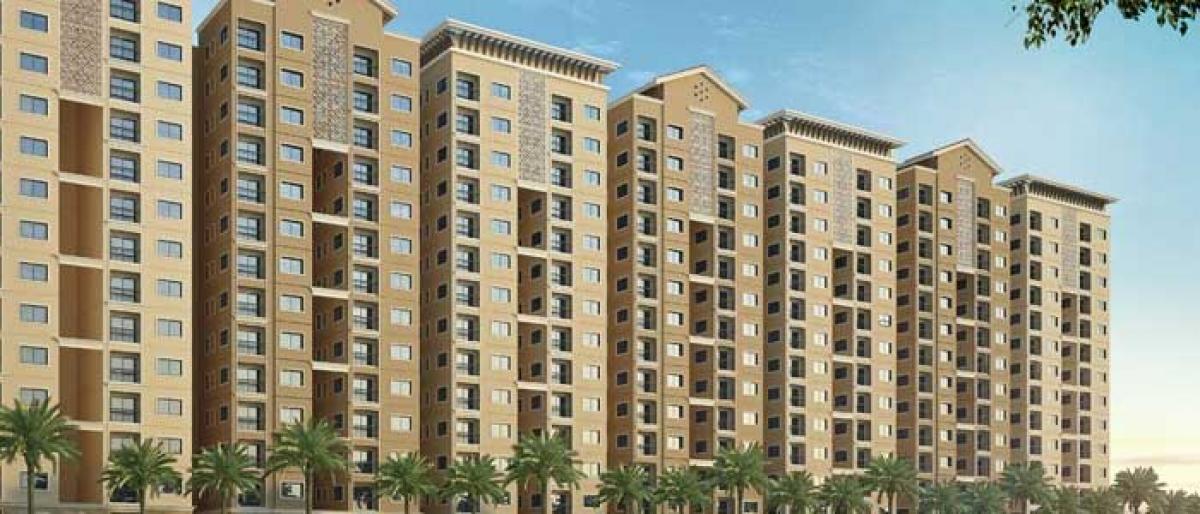 Highlights
After suffering from a recession-sort of situation that gripped the national real estate market recently, Hyderabad is a frontrunner in recovery if latest performance in new home launches is a strong validating factor. New home launches a
After suffering from a recession-sort of situation that gripped the national real estate market recently, Hyderabad is a frontrunner in recovery if latest performance in new home launches is a strong validating factor. New home launches across the country fell 12 per cent during the fourth quarter of 2017, while Hyderabad recorded an encouraging growth rate of over 100 per cent on Q-o-Q basis.
Hyderabad real estate market looks promising, says C Shekhar Reddy, past national President, Credai. "Sales picked up during past three months. Number of bookings wise also, it's encouraging trend. Builders say that their buyers are enjoying taking possession of property in six months advance. Stock inventory particularly western part of the city is good. Ongoing projects are in progress," Reddy told The Hans India.
However, Hyderabad property market suffered a drop of 70 per cent on Y-o-Y basis. Absorption also witnessed a marginal dip of eight per cent on Q-o-Q basis and 36 per cent on Y-o-Y basis.
"Several factors influence sales in month after month. So, every quarter shows some variation in trend. Yearly numbers give a clear picture. Some delays generally occur in several forms. For instance, getting government approvals also cause delay in the project implementation. Recession after boom gave valuable experiences to our builders, developers and bankers. Builders take care of not blocking money avoiding interest burden," adds Reddy.
Weighted Average Price in Hyderabad stood at Rs3,892/sft and this indicates that the majority of the unsold units are in the affordable and mid segments. The new launch activity witnessed upward trend during the quarter and is likely to rise in upcoming months. Steady increase in commercial activity in and around Hitech City is most likely to attract housing demand in the North-West region in the secondary market, says PropEquity, India's leading real estate data, research and analytics firm, in its latest report.
It said that new home launches dipped 12 per cent across top 9 cities in the fourth quarter of 2017 from 15,593 units to 13,666 units. Lack of new launches was majorly attributed due to developers focussing on compliances with RERA and implementation of GST. Also, as a measure of the slowdown in the real estate prices stabilizing, capital values including resale saw negligible correction if any. Weighted average prices per sft in the quarter remained at similar levels to Rs6,634 from Rs6,639 indicating bottoming out of correction.
Samir Jasuja, founder and CEO at PropEquity, said: "2018 should hold as a stabilization year for the sector since now both developers and buyers are more attuned to this changed regulatory scenario. The implementation of RERA is encouraging developers to focus on the completion of existing projects. Consumer sentiment too, has greatly improved,"
Unsold stock in the fourth quarter of 2017 in Hyderabad witnessed a decrease of three per cent and 10 per cent on Q-o-Q and Y-o-Y basis respectively. Q4 2017 witnessed launch of 1,656 units catering to mid, affordable and premium segment category.
"As per the new regulation, projects launched after January 1, 2017, has to be registered with RERA which involves a huge amount of documentation process and takes longer time duration which is the primary concern for the developers and hindered developers from launching of new projects. Delay in launch of RERA has also forced developers to hold their new launches as the new regulations are stringent," adds Jasuja.
Interested in blogging for thehansindia.com? We will be happy to have you on board as a blogger.