Rubique, MatchMove India launch prepaid card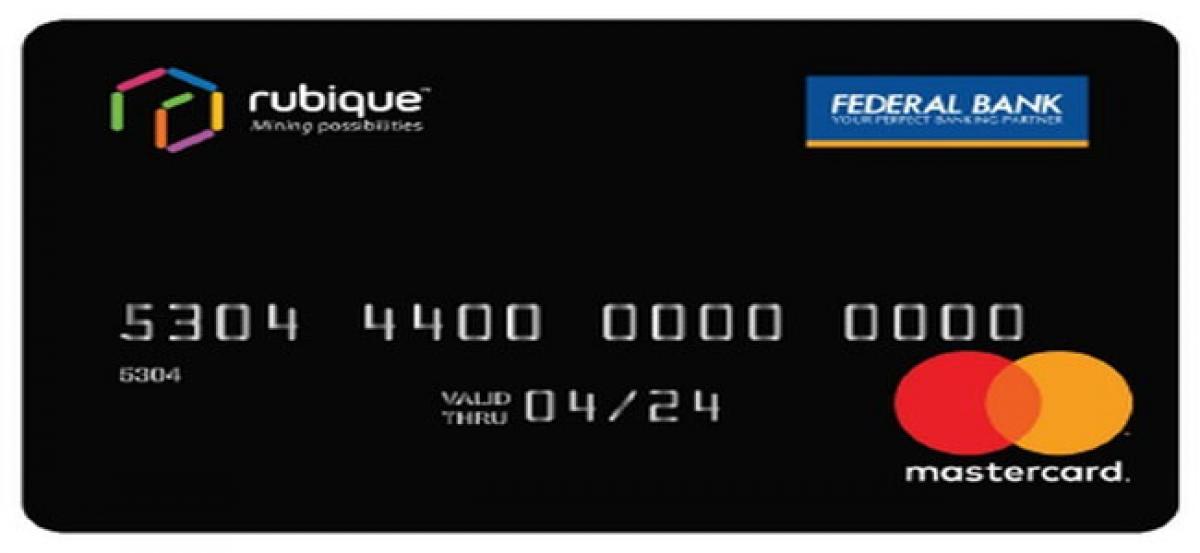 Highlights
In a bid to streamline and enable secure pay-outs and disbursements to its network of partners, distributors and individuals in the country, Rubique, in partnership with MatchMove India
New Delhi : In a bid to streamline and enable secure pay-outs and disbursements to its network of partners, distributors and individuals in the country, Rubique, in partnership with MatchMove India, announced the launch of its Prepaid Card - a new-age cashless solution which will facilitate payouts, working capital support, rewards and recognition benefits to its business associate network.
The prepaid card will be linked to the e-wallet enabling users to transact just as they transact with any other debit card.
MatchMove's Bank Wallet Operating System will enable Rubique to pay commissions, incentives and cashbacks to its retailers and distributors securely with just one click, thereby simplifying the latter's current payment procedures and fund disbursements to multiple recipients.
The card, developed specifically for the business associate network, is a physical prepaid card that once activated can be swiped at any offline POS merchants and for online shopping without any restrictions. Users do not need to have a specific bank account to avail this card; all card related operations are handled by the Rubique Team granting them a seamless experience. The card will also allow them to avail to other services like bill payments, booking, etc.
However, unlike a debit card, Rubique card is not linked to a bank account. Hence when partners are using a Rubique card, they are spending money that is pre-loaded on the card. This provides better control on spends with no chance of getting into a debt or risk of damaging credit. Rubique card allows users to load money on to the wallet using UPI, Debit Card and Net Banking providing the flexibility to use multiple bank accounts linked to one card.
Partners can also avail loans on the card. Rubique facilitates a pre-loaded line of credit on the card to fulfill user's working capital requirements. The same will reflect on the wallet as and when the customer is eligible for the loan.
"India's economy is quickly evolving towards the digital platform. The new wave of fintech companies not only questions the traditional business practices but it is also the key driving force in changing the current landscape. Keeping this in mind, we have chosen to collaborate with MatchMove to ease our payment process to our key channel partners who are our business associates," said Manav Jeet, Managing Director and CEO of Rubique.
Users can use Rubique card to withdraw any amount available in the card through an ATM or any MasterCard enabled online and offline channels.
"The addition of Rubique to our proprietary platform is a testament of our capabilities in using technologies to solve yet another real-world problem in payments as we continue to disrupt and wage war on cash. This collaboration with Rubique demonstrates how we are able to cut the complexities in bulk payments to become a quick and simple one for businesses," said Kumar Srinivasan, CEO of MatchMove India and Global Head of Product and Technology.
MatchMove's platform also helps Rubique in reducing business costs and better managing and tracking the performance of its resale channels. A streamlined pay out disbursement process means that these business associates are now able to track their finances. For Rubique, the new process also translates into improved work efficiency and productivity.
To date, Rubique has processed approximately 100,000 applications, disbursed USD 345 million worth of loans and signed up about 65,000 cards across 80 financial institutions. Furthermore, the company's business has seen a fourfold increase year-on-year and it plans to increase its footprint from 27 to 100 cities next year.?