India will remain among fastest growing global economies: Jaitley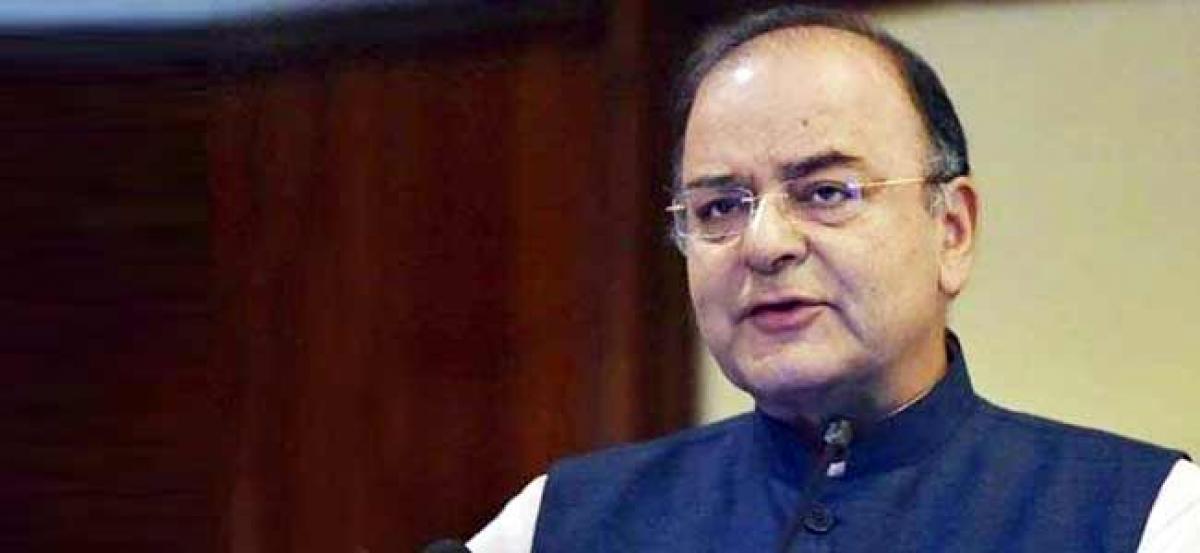 Highlights
Finance Minister Arun Jaitley on Tuesday said India will continue to remain among the fastest growing economies in the world.
New Delhi : Finance Minister Arun Jaitley on Tuesday said India will continue to remain among the fastest growing economies in the world.
Addressing the India-Korea Business Summit here, Jaitley spoke about the relationship between India and Korea, saying Koreans have focussed on technology and strengthened their economy, which in itself is inspirational for India.
Comparing both countries on the development index, Jailtey said, "Both India and Korea withstood the limiting factor of geography and focused on economic development".
"The experience of Korean companies which have more than 600 offices in India has been extremely encouraging. There is hardly any household that does not have a Korean product and therefore to expand this relationship is the obvious agenda for the meet of this kind," he added.
Jaitley further pointed out that the "misgivings" which had earlier been created by the previous government, and instilled a fear in the economy, has been eliminated in terms of taxation.
"Misgivings we had about our direct tax structure in the past, including some decisions that the earlier governments had taken, we have completely eliminated those fear and added more stability, as far as taxation is concerned," he said.
Jaitley also said that the government's policy decisions have made doing business in India a lot easier.
"We have been able to unify our taxes and bring a simpler tax structure. And for international investors our indirect tax structure has become investor friendly," added Jaitley.
Speaking about the potential of India in global economic environment, Jaitley asserted that India, in the last few years, has demonstrated, even in a global environment of adversity, a "potential to self correct itself, to continue to reform, to take difficult decisions if necessary and maintain a high trajectory growth".
He added that India has been able to blend its economic decisions, which along with political acceptability received a lot of support where people want the country to reform.
Jaitley also said, "A seven to eight percent growth rate is an absolute normal for India and it can beat that and there with policy changes with a supportive global environment India has the potential to reach more than that".
However, said Jaitley, manufacturing is an area where India still has to achieve its best.
"It is a sector that will expand significantly in the next decade and all policies are being built to make this possible," said Jaitley.
The India-Korea Business Summit aimed to create the framework for an open and action-oriented dialogue between top business leaders and the government officials from India and Korea.
The agenda of the summit focused on specific sectors where new and immediate opportunities exist for Korean and Indian companies such as Infrastructure, ICT, Power, Smart Cities, manufacturing and other strategic areas of collaborations.
Over 200 business delegates including top executives of some leading Korean business conglomerates and government officials are participating in the summit. India and Korea are the third and fourth largest economies in Asia.
The summit was being organised by MoCI in partnership with the Confederation of Indian Industry (CII) and Chosun Ilbo, the largest media business group in Korea.
Interested in blogging for thehansindia.com? We will be happy to have you on board as a blogger.