Dr. K P Yohannan of Believers Eastern Church calls for reforms on International Women's Day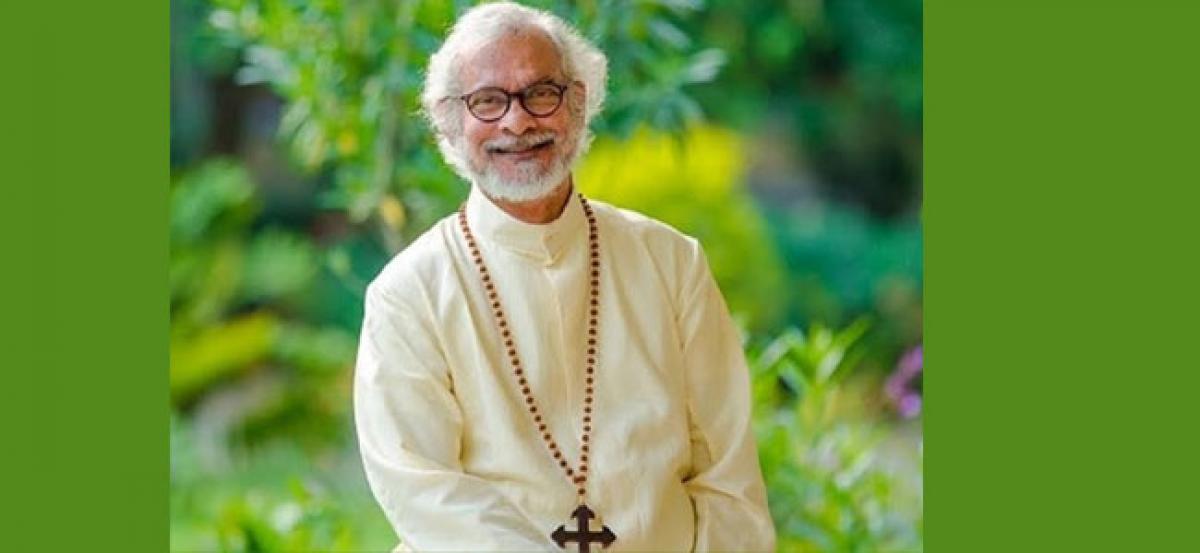 Highlights
The way we look at women and treat them in our country has always been a paradox.
New Delhi: The way we look at women and treat them in our country has always been a paradox.
On one hand we venerate them and worship them. Look around us - we see goddesses being worshiped; we call our nation - 'mother' India; the sages say, take advice from your 'mother'; more often than not, when we are in danger, the words on our lips are 'my mother'; Christians have a special place for Mother Mary. Yet what puzzles me is this - we are not averse to killing those little ones who would have one day grown up to become mothers.
The Census of 2011 has revealed a declining trend in Child Sex Ratio (CSR) between zero to six years with an all-time low of 919.
If a woman bears a girl child, she is blamed while scientifically the blame lies with the father!
Widows are looked upon as a curse as if they brought up the misfortune upon the family; wives are abused, tortured and killed for lack of dowry and if you are a woman from the lower caste, you are a prime target for rape, murder and mistreatment.
I wish change would be as easy as 'pressing' a button; but it goes much deeper. Part of the problem is that attitudes are slow to change. Dr. Poonam Khetrapal Singh, WHO regional director for south-east Asia noted last year, "Gender inequality is at the root of violence against women.
Beliefs and practices that value women less than men are normalized, excused and tolerated-a substantial proportion of adolescent girls and boys believe that a husband is justified in beating his wife for at least one reason."
So what is the solution? We need to change the way we look at women in our society. The Bible says that women are "precious" which is a reminder that women need to be valued.
Change is in the air and the 'button' is being pressed harder by many more than ever before!
The Beti Bachao, Beti Padhao (BBBP) scheme launched on 22nd January 2015 by Prime Minister Narendra Modi aims to raise awareness and address the issue of the declining child sex ratio.
As part of empowering women project of our Believers Eastern Church, women's groups from villages have actively taken part in healthcare education across hundreds of rural villages in India - where simple yet powerful health and hygiene practices have been taught and impressed upon more than 80,000 women.
We also conduct vocational training for women across the country and so far more than 35,000 women have been empowered with these trainings.
"I have been deceived many times because of my illiteracy," said a 40 year old women, one among the 100,000 who have completed her adult literacy program conducted by the social workers of Believers Eastern Church.
"When I used to go for shopping, bad shopkeepers deceived me, taking more money and not returning the balance amount. But now I can calculate myself. They cannot deceive me. I am very happy now."
Learning to read has not only enabled her and others to provide and care for their families better, but it has also raised standing in their communities.
In a University of California, Berkeley paper, The Rural-Urban Divide in India, Tathagato Chakraborty writes that lack of educational opportunities for girls "increases the fertility rate, maternal and infant mortality, and malnutrition in the family."
With little education, basic hygiene practices may remain unknown.
Furthermore, because the rights of women to land and property are rarely recognized, "This increases the risk of poverty to women and their families and increases poverty overall as women and children make up two-thirds of the population."
Realising that millions of women in India become exposed to sexual assaults each year, simply because of lack of toilets, the Government of India has taken up the task of building toilets and latrines in the rural parts of India.
Construction of toilets under Prime Minister Narendra Modi's dream project, Swachh Bharat Abhiyan, has gained momentum, with many NGO's joining the movement. Believers Eastern Church too, has already built and handed more than 28,000 such sanitation facilities to those in need.
The hashtag #SelfieWithDaughter promoted on social media in June 2015, has garnered worldwide fame.
Although I didn't take a selfie with my daughter or grand daughters, I always carry with me the an old black and white picture of my mother; she's the one who prayed for me, year after year. It's her tears and hard work which has been the single most important influence in my life.
I can go on citing positive examples of change. But the message is clear - "women are precious".
Let's take care of them. Let's "press" for change together.
Interested in blogging for thehansindia.com? We will be happy to have you on board as a blogger.