Faircent.com bolsters its leadership ranks with two key appointments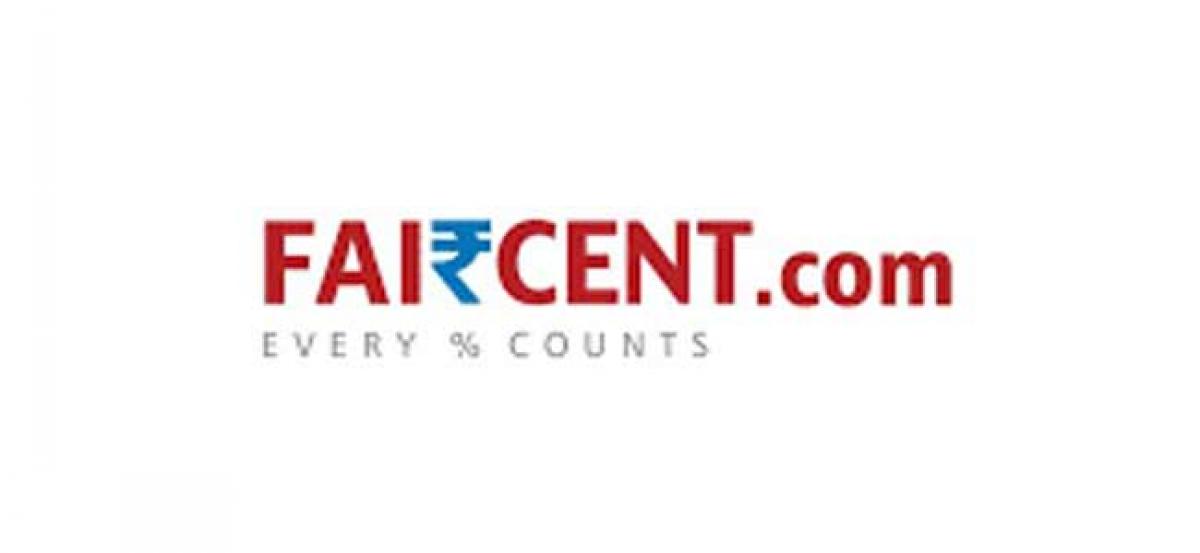 Highlights
P2P lending company Faircent.com on Wednesday announced getting on-board two industry veterans Vikas Prasad and Mayank Bishnoi for its leadership team.
New Delhi : P2P lending company Faircent.com on Wednesday announced getting on-board two industry veterans Vikas Prasad and Mayank Bishnoi for its leadership team.
The company announced Vikas joining in as Head - Planning, Processes and Control, while Mayank to take over as Head - Customer Experience. The latest additions to its senior management team underline Faircent.com's focus on sustaining its exponential growth by improving its internal business processes and elevating the end-customer experience.
"As the largest player in the rapidly-growing P2P lending industry, Faircent.com is currently at a critical juncture of its growth journey. More and more Indians from across multiple geographies are associating with our platform, both as lenders and as borrowers. This validation from the very consumers that we have pledged to serve is extremely heartening, and motivates us to improve upon the service benchmarks that we've set in the industry with our tech-driven offerings. The appointment of veterans like Mayank and Vikas will play a crucial role in fulfilling this vision," said founder and CEO - Faicent.com, Rajat Gandhi.
"Their involvement will not only help us implement processes and systems that adequately tap into technology's massive potential as a service enabler, but will also ensure more consumer-centric products and better platform experience. With them on board, we are confident of taking Faircent.com to the next level of its growth and popularise P2P lending amongst a much larger section of the Indian population," added Rajat.
"Faircent.com is amongst the pioneers in the Indian P2P lending domain and has been utilising cutting-edge digital technologies to facilitate swift, seamless, and hassle-free access to credit to every Indian. I am excited to join an innovation-driven, market-leading, socially-conscious business like Faircent.com, and am looking forward to formulating business policies and processes that will help it achieve greater growth," added Vikas Prasad.
"In my experience, the most successful products are the ones that cater to a genuine consumer need. Faircent.com seems to have cracked this formula by leveraging tech to extend financial inclusion to those who had been traditionally been left underserved by traditional players in the banking and finance sector. I am thrilled to be a part of its leadership team and with the opportunity it presents me to utilise my experience to enhance the end-user experience on the Faircent.com platform," said Mayank Bishnoi.
With over 17 years of experience in business planning and strategy, business process management and controls, and reporting and analytics, Vikas has been instrumental in designing and implementing policies, processes, and systems at domain-leading organisations throughout his career. He has been associated with Avantha Ergo Life Insurance and DHFL Pramerica Life Insurance as a founder-member, and has also worked with Max Life Insurance and American Express in various capacities prior to joining Faircent.com.
Mayank has more than 12 years of experience in business-critical domains like product management, usage enhancement, customer retention, revenue enhancement, market research, customer life-cycle management, and customer relationship management.
Having started his career at British Telecom, he has also developed and automated processes that directly impact customer experience during his tenure at Jabong.com. His last association before joining Faircent.com was with Rivigo, where he was integral to the company's vision of making logistics more human-centric.