SriLankan Airlines becomes the Official Airline Partner of Hero Nidahas Trophy 2018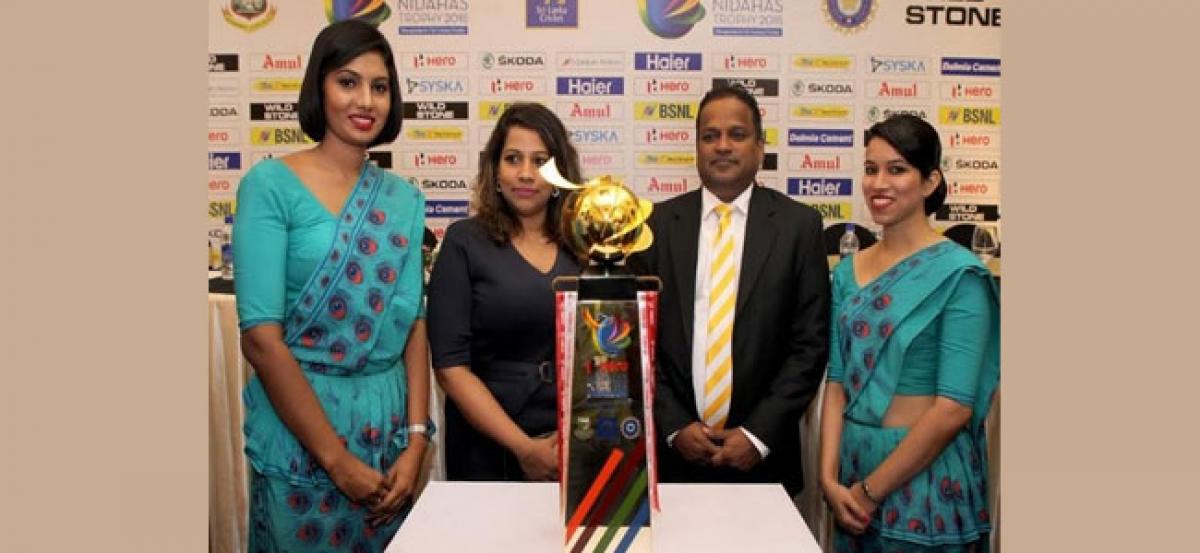 Highlights
Celebrating the Island\'s independence with the spirit of cricket, SriLankan Airlines, the National carrier of Sri Lanka and a member of the one world alliance
Ahmedabad (Gujarat) : Celebrating the Island's independence with the spirit of cricket, SriLankan Airlines, the National carrier of Sri Lanka and a member of the one world alliance, becomes the official airline partner of the Hero Nidahas Trophy 2018.
The much-awaited series, organized in collaboration with ITW consulting Pvt. Ltd., is going on in Colombo from 6th - 18thMarch, 2018. Acclaimed cricketers from Sri Lanka, India and Bangladesh will be competing in the upcoming fixture, which will be played out at the R. Premadasa International Cricket Stadium in Colombo.
The Nidahas Trophy - a tri-nation series between India, Bangladesh and host SriLanka will be held to commemorate Sri Lanka's 70 years of independence. Further, this event also marks the 70th birthday celebrations of SriLankan Cricket, a journey from 1948.
Concurrently, India and Bangladesh will also commemorate their independence of many years respectively and therefore this tournament will be of significant sentimental value to all participating teams alike as they share the kinship that comes with being proud Asian cricketing nations.
SriLankan Airlines, Chief Commercial Officer, Siva Ramachandran said, "As this tournament is a commemoration of our Independence and a celebration of the sense of brotherhood the three nations share as cricket-playing countries, we are immensely pleased to have become the airline partner of this historic encounter. While welcoming the cricket teams and supporters of India and Bangladesh we invite all to enjoy the hospitality and bespoke service aboard SriLankan Airlines."
Today, SriLankan Airlines is the international carrier that operates out the most number of Indian cities numbering 14 with 135 flights a week. Its modern onboard comforts, award-winning service and inherent hospitality as a full service airline coupled with the seamless connectivity across its extensive network out of Colombo including its latest connectivity addition, Melbourne, have made it a much sought-after choice among travellers.
The Airlines' association with Hero Nidahas Trophy 2018 reiterates its commitment to support the sporting events with a global appeal such as the Melbourne Marathon, Rumble in the Jungle, Colombo Marathon to name a few. As the official airline partner, this tournament will create an ideal platform to showcase its world class service to the entire world during this series held in the island nation.?
During the series, SriLankan Airlines will also steer exciting contests and activations to inspire more cricket fans and travellers to enjoy the spirit of island cricket amidst the Airline's inherent warmth and hospitality.