Digital Payment companies line up Rs 100 crores worth discounts on Snapdeal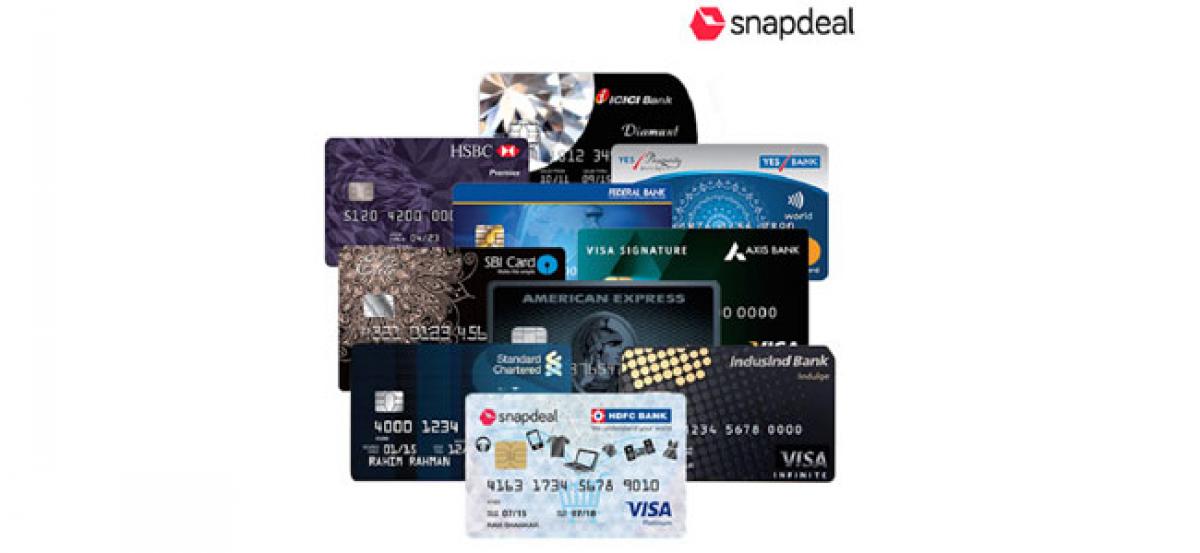 Highlights
India\'s leading banks, digital payment companies and global payments technology company, VISA have lined up plans to give discounts in excess of Rs.100 Crores to Snapdeal users over the next 12 months
New Delhi : India's leading banks, digital payment companies and global payments technology company, VISA have lined up plans to give discounts in excess of Rs.100 Crores to Snapdeal users over the next 12 months (April 18 - March 19).
Snapdeal has tied up with 12 banks including HDFC Bank, ICICI Bank, State Bank of India, Citibank, American Express, Axis Bank, HSBC, Kotak Mahindra Bank, Yes Bank, Standard Chartered Bank, IndusInd Bank, Federal Bank) and 2 digital wallets (FreeCharge and Mobikwik) to provide great deals to users who opted for digital payments (credit/debit cards and wallets) for their online purchases at Snapdeal.
Besides tying up with banks and digital wallets for the next financial year, Snapdeal has partnered with Visa to let visa cardholders of all banks benefit from opting to use the digital payment mode.
Visa cardholders will get instant discounts using a unique code every time they shop on Snapdeal. Digital payment discounts are on top of all other offers that Snapdeal would be running throughout the year.
All customers who pay for orders on Snapdeal using credit/debit cards, EMI or any of the wallets get cash back or instant discount of up to 25 percent depending upon the offers live at that time. Snapdeal expects up to a million transactions to benefit from these offers each month; almost 32 percent of these being first time digital payment users.
According to a Snapdeal spokesperson, "We plan to make each and every digital payment a rewarding and money saving opportunity on Snapdeal. We are proud to be the platform with the highest number of such offers. The increased adoption of digital payments is a win-win proposition for our users, banking and digital payment partners and will be a significant boost to the digitization efforts in the economy."
Snapdeal plans to tie up with more partners to provide discounts and offers and expects to partner with at least 15 banking and 5 digital payment companies in FY 18-19. Snapdeal is working with various partners to make digital payments a highly seamless and convenient experience for its millions of users.
Snapdeal HDFC Bank credit card, which was revamped in Dec'16, has rapidly grown to 1.52 lakh users. In January 2018, these co-branded credit cards clocked monthly spends exceeding Rs. 100 crore. Snapdeal HDFC Bank credit card holders get five percent instant discount + 10X rewards each time they shop on Snapdeal.