Nuvoco CFO wins CFO100 Roll of Honour award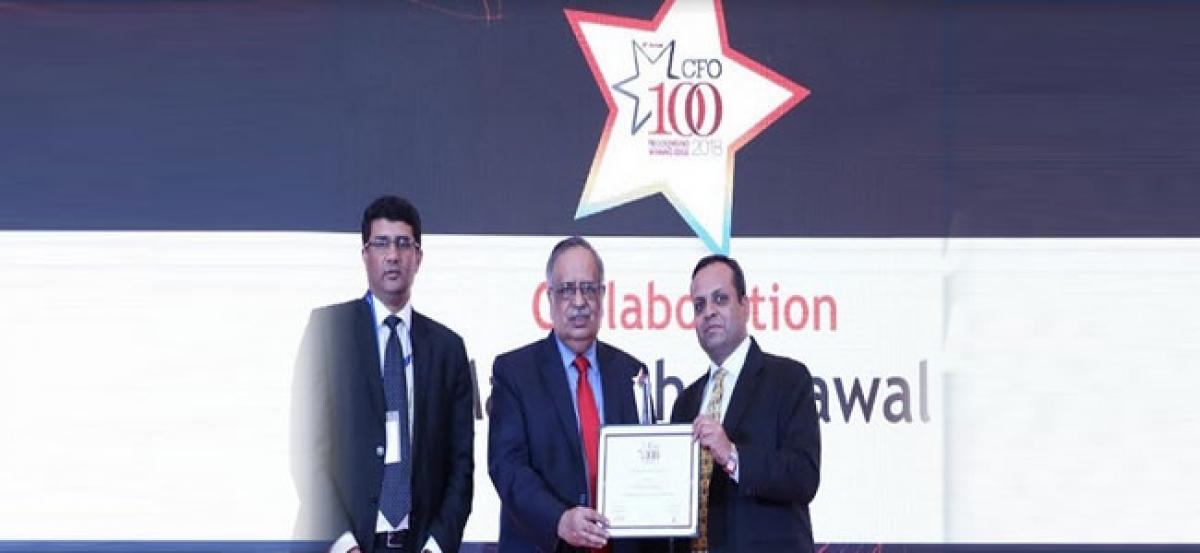 Highlights
The Chief Financial Officer (CFO) of Nuvoco Vistas Corp.
Mumbai (Maharashtra) : The Chief Financial Officer (CFO) of Nuvoco Vistas Corp. Ltd. (formerly Lafarge India Limited), one of the leading building materials manufacturers in the country, Maneesh Agrawal has been felicitated with the 'CFO100 2018' Roll of Honour award in the category of Collaboration by CFO India.
Agrawal was awarded for his role in supporting business and functional teams to achieve targeted goals; thereby creating shareholders value.
Launched in 2010, CFO100 is an annual initiative that identifies and recognises the achievements of the top hundred senior finance professionals in the country; who have made a difference with their leadership; and are a cut above the others in areas of finance, including collaboration, cost management, capital raising, risk management, governance and strategy.
"I am extremely honoured to receive this prestigious award, which recognises the critical role of CFOs in today's fast-evolving business environment; in creating shareholder value; besides providing leadership and leveraging synergies across teams. In addition to being a strategist, today's CFO is also the 'face' of the company to its customers, vendors and bankers. I dedicate this award to the Nuvoco family, which provides a favourable environment for its employees to excel and lead," said Maneesh Agrawal.
The award is based on a rigorous selection process at the country level (including detailed applications by participants supported by factual results delivered by them), which involves a case-by-case deliberation and discussion by renowned panellists that comprise the Jury. The participants are primarily CFOs and also senior finance professionals from various companies operating in areas of manufacturing, services, IT, BPO and others across India.