MobiKwik, Microsoft team up to enable digital payments services on latter's app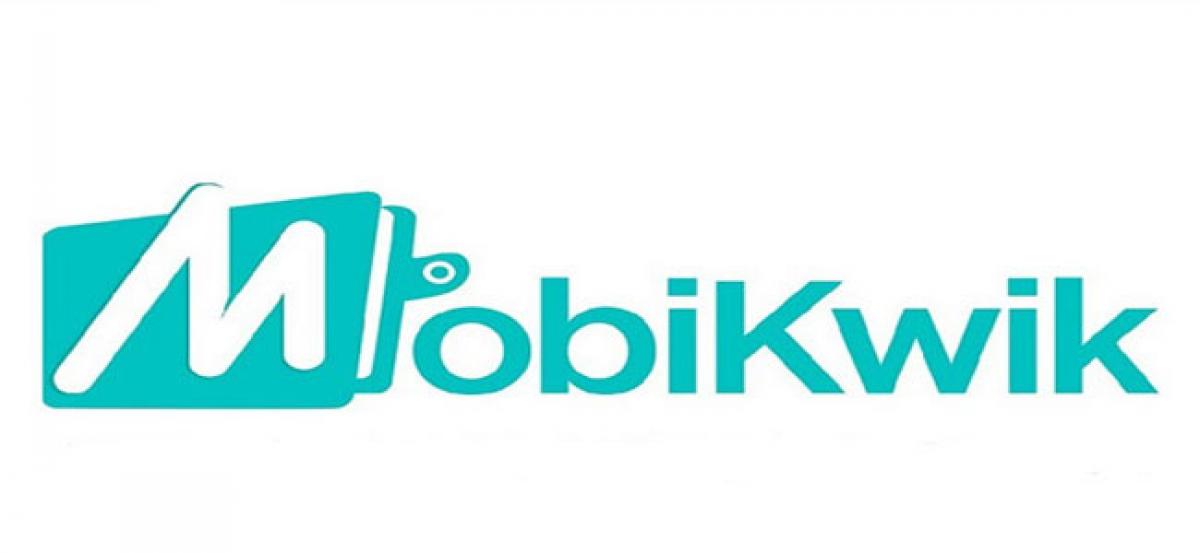 Highlights
Digital financial services platform, MobiKwik, on Tuesday announced its partnership with Microsoft for powering digital payment services on Microsoft\'s chat platform - Microsoft Kaizala.
New Delhi : Digital financial services platform, MobiKwik, on Tuesday announced its partnership with Microsoft for powering digital payment services on Microsoft's chat platform - Microsoft Kaizala.
Through this association, Microsoft Kaizala users would be able to make person to person (P2P) as well as person to merchant (P2M) payments quickly both in one to one and group chat conversation via the MobiKwik wallet, without having to leave the Microsoft Kaizala mobile application.
This association makes MobiKwik the first mobile wallet partner for Microsoft to enable digital payments services for the users of Kaizala.
"The diversity of user base that can be reached out via Microsoft Kaizala is tremendous. With this association, we will be able to take P2P and P2M payments to users across hundreds of organisations in diverse industries, including government departments. This is in line with MobiKwik's mission of enabling billions of Indians with easy access to digital payments," said Bipin Preet Singh, founder and CEO, MobiKwik.
"The ease of using Microsoft Kaizala, even in areas with limited internet connectivity, is the biggest benefit since it will enable greater market penetration for us. We are thrilled to be chosen as the first mobile wallet provider by Microsoft Kaizala and look forward to offering our services to Kaizala users. We are confident that this association will go a long way in helping us reach out to a whole new set of users in the country," Singh added.
Apart from enabling customer to customer wallet transactions, this partnership will not only enable businesses to accept payments from their customers, but also allow business to business transaction over Microsoft Kaizala.
MobiKwik's aim is to provide easy digital payments access to billions of Indians and this directly aligns with Microsoft Kaizala's aim to make the firstline work-force more productive and enable them to communicate real time.
The enablement of payments on Microsoft Kaizala will encourage more first-line workers to participate and complete business workflows on chat with payments.
Additionally, with the introduction of this feature, organisations will now be able to disburse micro-payments, enable bill expense reimbursements, and pay travel allowances 'on the go' to its mobile workforce.
"When we launched Microsoft Kaizala for India in July 2017, we provided consumers as well as businesses with a secure chat platform to collaborate and be productive, on the go. Microsoft Kaizala is used by thousands of organisations across different industry verticals for their day-to-day workflows today and is growing. Payment transactions within the app was a key demand from our users for getting work done and we are happy to offer it today in collaboration with MobiKwik," said Rajiv Kumar, corporate vice president, office product group, Microsoft.
Microsoft Kaizala was launched in July 2017 in India to provide a seamless convergence of an instant messenger, a collaboration portal, and a productivity enhancer.
Existing Office 365 customers through early adopter program can avail 12 months of free subscription of Kaizala Pro for their users.
Microsoft Kaizala has been optimized for 2G network to enable connectivity in remote locations.
It is being used by over 900 organisations, including YES BANK, State Bank of India, Apollo Telemedicine, Narayana Hrudyalaya, United Phosphorous, and Kendriya Vidyalaya Sangathan, among others.