Madheke by LOCO became an official patron of the Rolls Royce, Pursuit of Excellence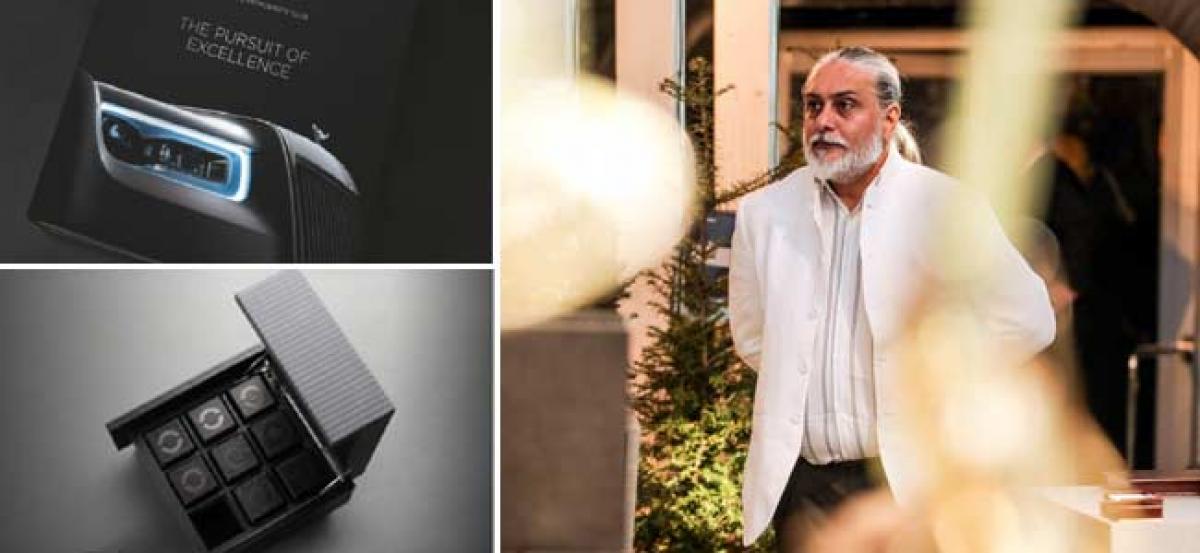 Highlights
Madheke takes its association with the Rolls Royce Enthusiasts\' Club (RREC) a step further by becoming the official patron of the RREC
Only Indian Brand in the category, Madheke takes its association with Rolls-Royce a step further by becoming the official patron
Madheke takes its association with the Rolls Royce Enthusiasts' Club (RREC) a step further by becoming the official patron of the RREC Pursuit of Excellence publication. The event took place at The Goodwood Estate, home to the Rolls-Royce production plant in March, where selected international brands participated in the show of exclusive artifacts from around the world.
Madheke, the international luxury brand from the house of LOCO Design, was the only Indian brand in the category to exhibit at the RREC Goodwood. The brand will again exhibit its limited edition of personal and home accessories, inspired by classic motoring and travel at the RREC USA edition in August 2018.
As one of the world's most prestigious car clubs, RREC launched a new publication entitled The Pursuit of Excellence.
Produced by leading London publisher St James's House and written by an editorial team of experts, aficionados and tastemakers, the beautifully designed, 432-page hardback spotlights Rolls-Royce motor cars past and present, and delves into the stories and personalities that make the marque "the best car in the world".
Speaking on the association Mr Parminder Pal Singh, Founder of LOCO Design said,"the event and location was the perfect setting for bringing our luxury brand to a new international audience. The Rolls Royce Enthusiasts Club and it's alliance with design, innovation and celebration of excellence, is a privilege to be associated with."

In keeping with the mood and occasion, Madheke exhibited a limited edition collection of plush accessories inspired by classic motoring and travel. Some of the luxury goods that were displayed included think sumptuous leather cases, traditional men's valets in modern high gloss and carbon fiber, clean-lined metal and leather desks all, with the mark of Madheke perfection.