PVR transforms its urban leisure spaces by bringing the luxury of purified air at its multiplexes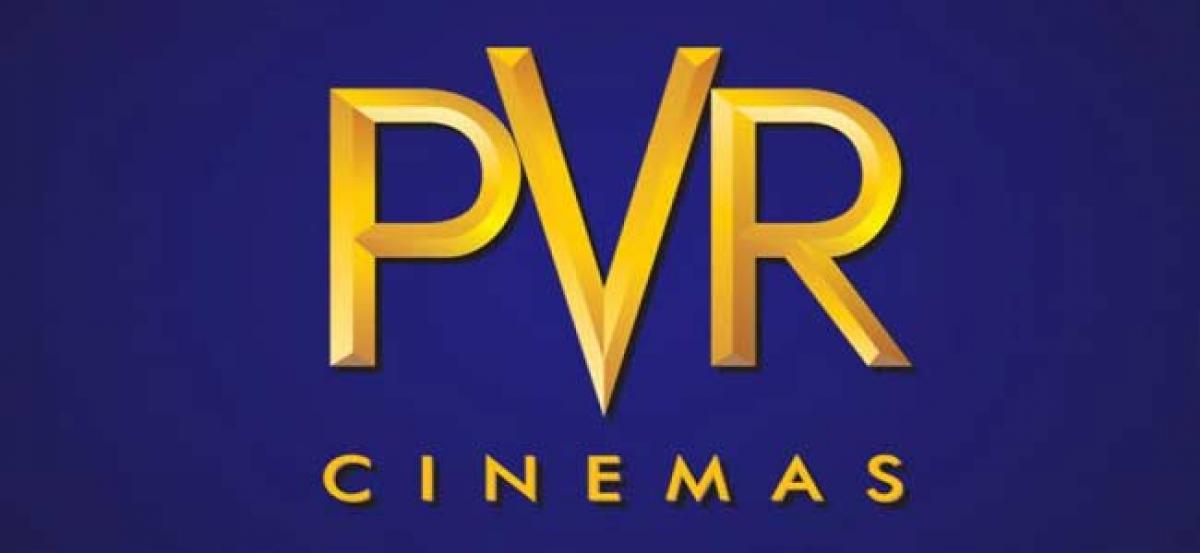 Highlights
India's largest cinema exhibition company - PVR Ltd.,today, becamecountry'sfirst entertainment company to revamp andretrofit central air purification systemspowered by Nirvana Being
Launches"AUDIT-AIR-IUM" - country's FIRSTclean-aircinemas using Green tech
New Delhi: India's largest cinema exhibition company - PVR Ltd.,today, becamecountry'sfirst entertainment company to revamp andretrofit central air purification systemspowered by Nirvana Being to combat indoor air-pollution in the most effective manner. Pioneering the concept of transforming urban leisure spaces conscious of air quality standards; PVR is personalizing its cinema infrastructures to provide a refreshing and rejuvenating movie viewingexperience to its patrons.
Driven by the environmental situation and consumer demand to live smart and breathe fresh, PVR today, inaugurated its first of many"Audit-Air-Ium" theatersat the Directors' Cut, Ambience Mall, Vasant Kunj.Retrofitted with customizedworld-class air cleaners, the "clean air theater"concept maintains Indoor Air Qualityas per National Air Quality Index(AQI) standard atunder 100andpropose a 15 minutes' addition to one's life during the 3 hours of luxury cinema viewing.
Focusing on metro cities with worst air quality in the world as per WHO; PVR 'Audit-Air-Iums' will be installed across Delhi – NCR, Mumbai, Bengaluru, and Hyderabad encompassing mainstream screens, Gold class, and playhouse cinemas.
Addressing the gathering, Mr. Sanjeev Kumar Bijli, Joint Managing Director, PVR Ltd., said,"In the recent years, the air quality in India has deteriorated considerably. In times like today where air filters and purifiers are no more a luxury, but a basic living necessity, we at PVR are striving to address this growing cause of concern. We have developed this model in association with Nirvana Being by retrofitting our properties with air purification technology to create a cleaner environment for a refreshing cinematic experience."
He further added, "Since sensitizing public areas is un-achievable on account of the area that needs to attain and thereafter maintain the air quality;movie theaters are indeed better situated to control and sustain it. Once the movie starts, there is very little opening and closing of doors and thus,premium indoor air quality is achieved and maintained. PVR as a pioneer in the exhibition space with the thought to serve its patrons with best multiplexes around the globe is also concerned about their health and not just their entertainment needs. Ensuring a luxurious cinematic experience in a clean-air environment is our vision of tomorrow and PVR intends to implement this in a phased manner to guarantee aninvigorating movie watching experience."
Commenting on the occasion, Mr. Jai Dhar Gupta, Founder of Nirvana Being, said "By partnering with PVR, we aim to create a holistically safe and healthy environment for families to enjoy cinema with complete peace of mind.It is an established fact that Delhi has hazardous ambient air - combine that with the fact that indoor air is 5-10 times more polluted(than outdoor air) due to other pollutants as well as allergens – we think this initiative is simply "Responsible Business". Nirvana Being is a market leader in Indoor Air Quality(IAQ) compliance and PVR Ltd., India's largest cinema chain intends to establish a new benchmark in the multiplex industry through this collaboration. Nirvana Being and PVR Cinemas will retrofit air purification systems so that the patrons can watch movies in a luxurious and healthy space to completely unwind from their hectic lifestyle. This remarkable initiative, Audit-Air-Iums, will surely revolutionize people's cinematic experience!"