India to boost cruise tourism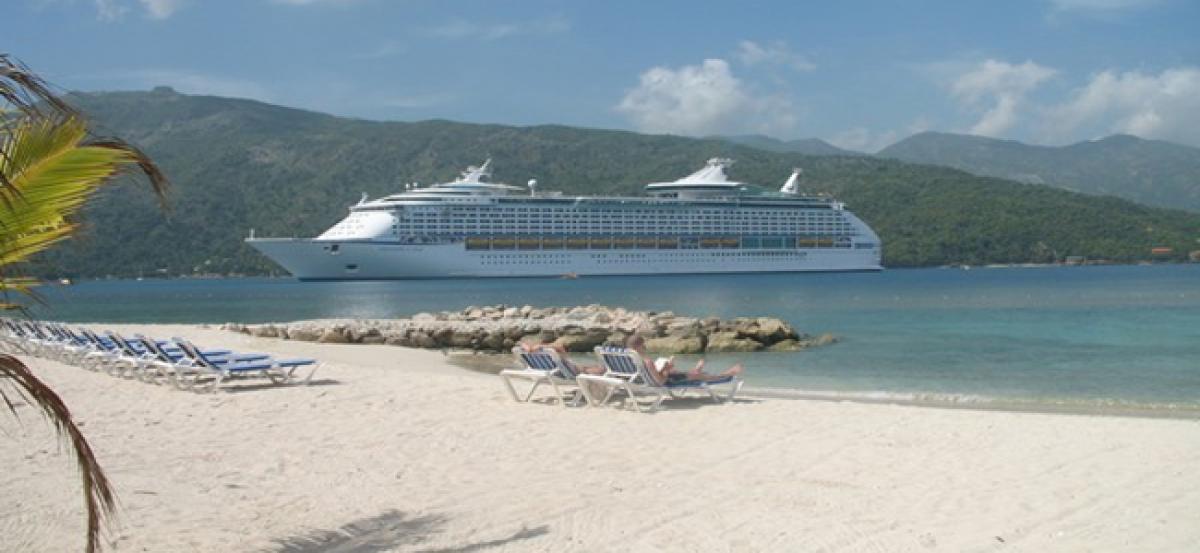 Highlights
A holiday on a luxury cruise is a dream for every individual.
New Delhi/Mumbai : A holiday on a luxury cruise is a dream for every individual.
In India, robust economic growth and rising household incomes are giving a boost to the cruise tourism industry.
More people are now opting to spend their vacations undertaking a cruise.
To tap the vast potential and attract more vessels, the Government of India is working on a new cruise tourism policy.
Sanjay Bhatia, Chairman of the Mumbai Port Trust, said, "The Government of India has made a task force of Ministry of Tourism and Ministry of Shipping. So they have appointed an international consultant and they have given a roadmap for the whole country on how to develop cruise tourism. Main parts of that is ease of doing business, immigrations system, CSF system, customs, port regulations need to improve. Second is marketing of the whole cruise tourism, third in general port infrastructure."
India has a very small share of the world cruise tourism market. As against 23 million passengers taking a cruise globally in 2016, current estimates indicate that approximately 120,000 Indians book a cruise annually.
As the government announced cruise tourism development as a project of national importance, it may attract up to 700 vessels from its present strength of 70 vessels a year.
Rashmi Verma, Secretary, Tourism, Government of India, said, "We are also now getting people interested in starting cruises from here. We see a lot of Indians also now interested on going on cruises, currently they have to fly to either Dubai or Singapore to catch a cruise, which means added expenditure and also time. What we proposes now that create a basic infrastructure, additional berthing place and dedicated cruise terminals at the Mumbai Port etc to be enable big international companies to start cruises from Mumbai port to enable the Indians to go on cruise."
Costa neoClassica, a luxury Italian cruise liner, has chosen Mumbai as its home port.
Nalini Gupta, Head of Operations, Costa Cruise in India, said, "A lot of cruise liners are showing interest right now. I think, such small initiatives which are there in terms of small one coming in initially, then I think, in next three four years, you see a diffident seascape of India."
India has 7.500 kms of vast coastline. The idea is to put the country on the global cruise map, both for oceans and rivers which will help to create jobs and boost growth.
New infrastructure will be developed at five major ports, including Mumbai, Goa, New Mangalore, Chennai and Cochin. It includes hospitality, retail, shopping and restaurants.
Darshan Bhatia, a tourist, "It is absolutely beautiful experience because you go out in the ocean, there is beautiful music playing, that's why I came back this year."
Nidhi, another tourist, said, "It's an excitement among people how it feels to be in cruise and how it feels to be in the middle of the sea and enjoy the scenic beauty."
Indeed! More Indian tourists can go on their dream vacations on a cruise and enjoy finest cuisine at sea.