India to remain fastest growing economy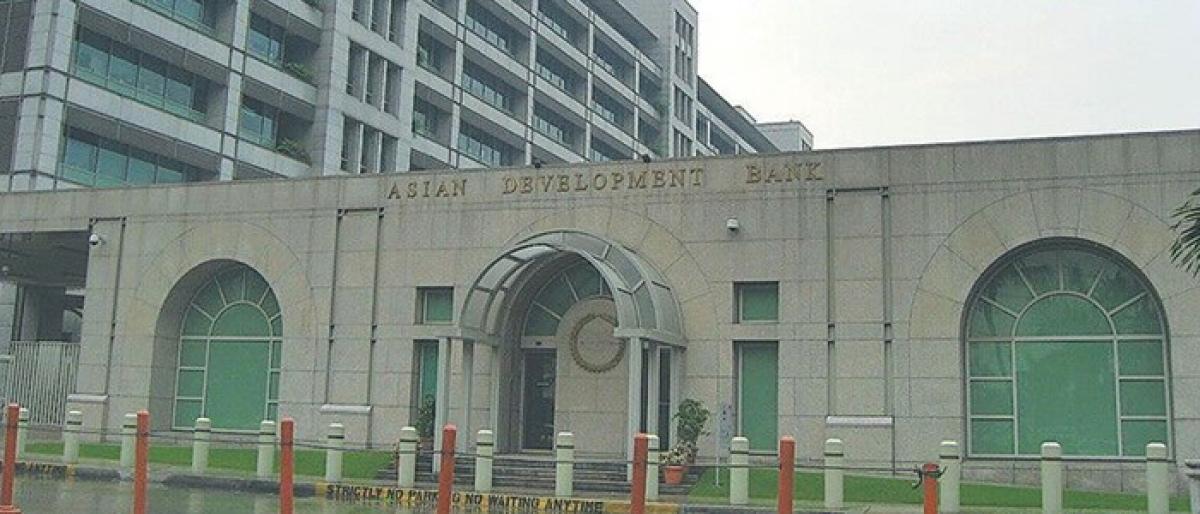 Highlights
India will continue to be the worlds fastest growing major economy, ahead of China, with 73 per cent growth rate in 201819 and 76 per cent in 201920, the Asian Development Bank ADB said on Thursday
​New Delhi: India will continue to be the world's fastest growing major economy, ahead of China, with 7.3 per cent growth rate in 2018-19 and 7.6 per cent in 2019-20, the Asian Development Bank (ADB) said on Thursday.
The growth in India will be driven by increased public spending, higher capacity utilisation rate and uptick in private investment, said its supplement to the Asian Development Outlook (ADO). While retaining India's growth rate for current fiscal and the next, ADO said economic growth in China will decelerate to 6.6 per cent in 2018 and further to 6.4 per cent in 2019. China's growth rate was 6.9 per cent in 2017.
On India, it said: "In sum, the GDP growth forecast for FY2018 (ending March 2019) is maintained at 7.3 per cent. Growth in FY2019 is expected to rise to 7.6 per cent as measures taken to strengthen the banking system bolster private investment and as benefits kick in from the goods and services tax.
Any further increase in oil prices poses a downside risk to growth." ADB said India is the dominant economy in the South Asia sub-region with its growth gaining momentum at 7.7 per cent in the last quarter ended March of 2017-18, the highest rate of growth since first quarter of 2016-17. This pushed full-year growth to 6.7 per cent (2017-18), a tad higher than estimated in ADO 2018, largely driven by government spending for both consumption and public administration.
"In the first half of 2018-19, the growth rate is expected to benefit from a low base. Other key drivers of growth include an uptick in public consumption, which is typical before elections, and a recovery in exports following shortages of working capital related to a new goods and services tax," said the ADO supplement.
In India, the private consumption is expected to grow at a healthy rate as disruption caused by demonetisation in 2016 fades. Capacity utilisation rates are at their highest in 4 years and should provide incentives to firms to invest. Growth in Asia and the Pacific's developing economies for 2018 and 2019 will remain solid as it continues apace across the region, despite rising tensions between the US and its trading partners.
"South Asia, meanwhile, continues to be the fastest growing sub-region, led by India, whose economy is on track to meet fiscal year 2018 projected growth of 7.3 per cent and further accelerating to 7.6 per cent in 2019, as measures taken to strengthen the banking system and tax reform boost investment," it said further. Developing Asia is largely on track to meet growth expectations as set out in April in Asian Development Outlook 2018 (ADO 2018), said the report.
The regional gross domestic product (GDP) is forecast to expand by 6 per cent in 2018 and 5.9 per cent in 2019, the rate envisaged in April, ADO supplement said.
"Although rising trade tensions remain a concern for the region, protectionist trade measures implemented so far in 2018 have not significantly dented buoyant trade flows to and from developing Asia," said ADB Chief Economist Yasuyuki Sawada.
Interested in blogging for thehansindia.com? We will be happy to have you on board as a blogger.