India to hold top spot for economic growth but oil poses risk: Reuters poll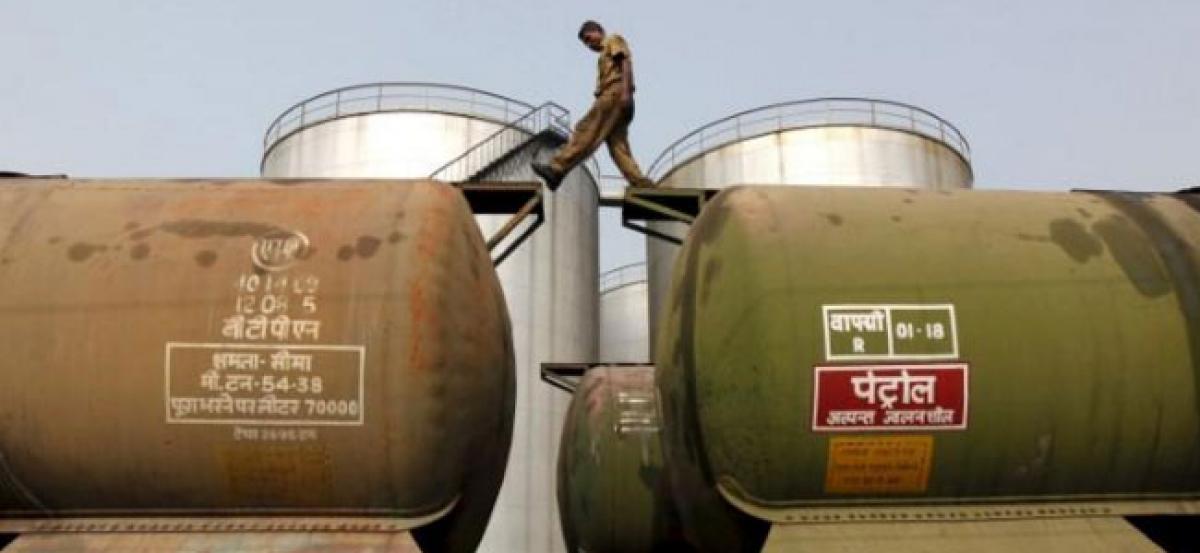 Highlights
India will remain the fastestgrowing major economy this year supported by increased government spending ahead of next years general election, but rising oil prices pose the biggest downside risk, a Reuters poll of economists showed
BENGALURU: India will remain the fastest-growing major economy this year supported by increased government spending ahead of next year's general election, but rising oil prices pose the biggest downside risk, a Reuters poll of economists showed.
The over $2 trillion economy, which surpassed France recently to become the world's sixth-largest economy, is expected to grow 7.4 percent in the fiscal year ending in March 2019 and 7.6 percent next, according to average forecasts in the latest poll of nearly 70 economists, taken July 19-24.
In contrast, analysts in the most recent Reuters poll expect China's economy, the world's second largest, to grow 6.6 percent this year.
But record high costs of diesel and petrol - which are the biggest items on India's import bill - at a time when the rupee is weakening and close to a record low has become a major burden, posing a risk to those forecasts.
Over 60 percent of 41 economists who answered an additional question on risks to the outlook said the recent rise in oil prices was the biggest threat, as that would increase the prospect for more interest rate hikes by the Reserve Bank of India.
SPONSORED
"We think that for every 10 dollar rise in oil prices, India growth declines by 30-40 basis points. This impacts growth by lowering consumption and raising input costs," said Shashank Mendiratta, economist at ANZ.
India's economy has started to recover after a slowdown caused by a ban on high-value currency notes in November 2016, followed by the hasty implementation of a goods and services tax (GST) in July last year.
Indeed, growth has been accelerating over the past year from a low of 5.6 percent to above 7 percent in recent quarters.
But, while the quarterly growth outlook for India is relatively steady through to the end of next year, it is not expected to match or surpass the 7.7 percent rate reported for the latest quarter.
"Relatively higher interest rates, high oil prices, uncertainties on the exchange rate, gradually building up political risks from the 2019 elections – are all headwinds that can slow down the growth momentum," noted Samiran Chakraborty, senior economist at Citi.
"Much will depend on the extent of (government) spending in fiscal year 2019 and its multiplier effect on the rural economy."
The consensus for growth has remained largely unchanged for almost a year in Reuters polls, despite worries about escalating trade disputes, which has dented confidence among economists surveyed on most other major economies.
Indeed, the Reuters poll growth forecast for India this fiscal year is now a touch higher than the International Monetary Fund's projection, at 7.3 percent.
Some respondents also said the trade dispute between the United States and its trading partners will have only a minimal impact on the Indian economy, compared to others in the region.
"The big concern for many economies in Asia at the moment is the growing protectionist threat from the U.S. It is difficult to know how events will unfold, but the key point for India is that it doesn't look particularly exposed to a more protectionist U.S.," noted Shilan Shah, senior India economist at Capital Economics.
TWO CONSECUTIVE HIKES?
The latest Reuters consensus was for India retail inflation to average 4.9 percent in the year ending March 2019, up from 4.7 percent predicted just three months ago.
While inflation has been above the RBI's medium-term target of 4 percent for eight months and is expected to stay that way through to the end of 2019, economists in the poll were almost evenly split over the next rate hike.
Thirty-seven of 63 economists said the RBI will raise rates again in August and 22 respondents said the next rate hike would come by end-2018 or in the January-March quarter next year.
While one economist still expects a hike in the third quarter of next year, the remaining three respondents do not expect any change until end-2019.
That suggests, several economists have merely brought forward their expectations for tightening compared to the poll taken ahead of the central bank's June meeting, when the median consensus was for a hike in the last quarter of this year, followed up by an increase in early 2020.
"We had previously expected the start of the rate hike cycle in Q4 2018. However, reflecting this earlier than expected move (in June), we now expect the rate hikes to be front-loaded," noted Morgan Stanley.
If the RBI does raise rates next month, it would be the first time since October 2013 that the central bank has hiked borrowing costs at two consecutive policy meetings.
Interested in blogging for thehansindia.com? We will be happy to have you on board as a blogger.