SC questions WhatsApp, IT and Finance ministries for not appointing Grievance officer yet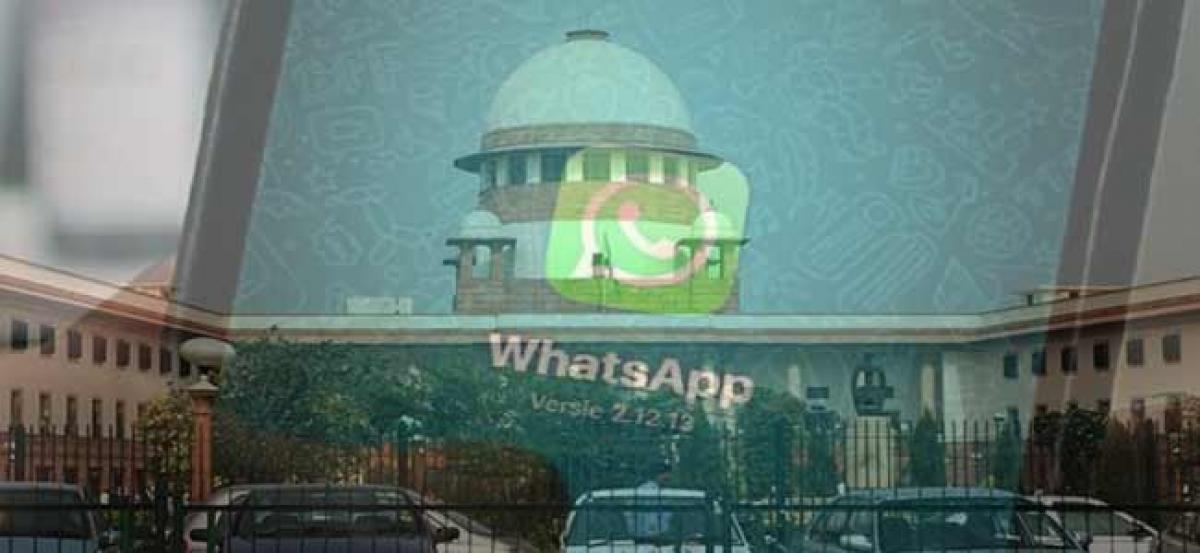 Highlights
On Monday, the Supreme Court issued a notice to WhatsApp and the IT, Finance ministries It sought a detailed reply within four weeks as to why a grievance officer in India has not been appointed yet by WhatsApp
NEW DELHI: On Monday, the Supreme Court issued a notice to WhatsApp and the IT, Finance ministries. It sought a detailed reply within four weeks as to why a grievance officer in India has not been appointed yet by WhatsApp.
Earlier the IT minister had asked WhatsApp to immediately appoint a grievance officer in India to address concerns around fake messaging. WhatsApp has been blamed for triggering a series of mob lynching incident across various states.
The Minister had also asked WhatsApp to comply with the regulators and set up a local entity and to find a technical solution to trace the origin of sinister messages.
In the last week, WhatsApp has agreed to all the demands of the government except adding the feature that could trace origin of a message. As it is encrypted end to end, the company has no access to the user data and it is a key feature which gives privacy to the user.