Rupee heads to 73 vs dollar as crude oil prices rise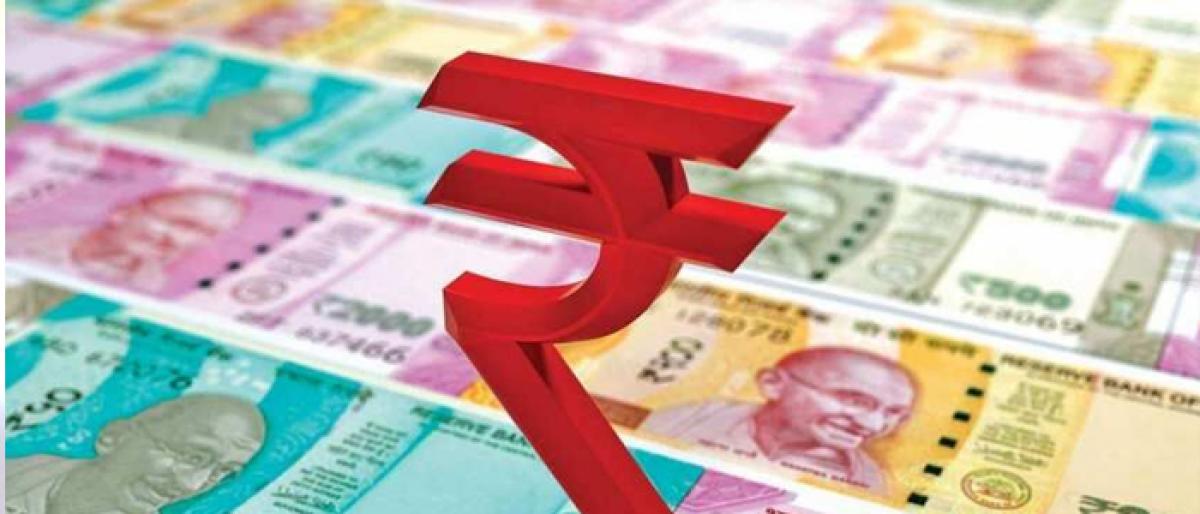 Highlights
The rupee Tuesday slid further 47 paise to settle at a record low of 7298 against the US currency due to surging crude oil prices and escalating trade war worries
​Mumbai: The rupee Tuesday slid further 47 paise to settle at a record low of 72.98 against the US currency due to surging crude oil prices and escalating trade war worries.
Panic dollar demand from importers and speculative traders sent the home currency sinking to a historic low of 72.99 in late afternoon deals with very little chance of RBI intervention. A sharp spike in international crude oil prices weighed on the trading front towards the tail-end session even as the US dollar fell to seven-week lows after Donald Trump announced fresh 10 per cent tariffs on Chinese imports.
Benchmark Brent crude futures were up $1.14 a barrel to $79.19 a barrel, after hitting a high of $79.37 in early Asian trade. Since Monday, the rupee has plunged by 114 paise or more than 1.5 per cent as trade war concerns resurfaced and crude oil rebounded. The stubbornly high global crude oil prices are opening up a can of worms to heightened inflation risks and likely to disrupt government's fiscal maths along with deteriorating global financial conditions.
Considering that India is a net importer of crude oil, the impact of this imported inflation is expected to be significant.
At the inter-bank foreign exchange (forex) market, the rupee opened weak at 72.51 against Monday's close of 72.55 on sustained dollar demand. However, overcoming the initial volatility, the local unit rebounded to hit a session high of 72.35 before taking a big reversal. Reeling under an unprecedented speculative sell-off, the rupee plunged sharply to hit an all-time low of 72.99 before ending at a record low of 72.98, showing a steep loss of 47 paise, or 0.65 per cent.
It shed a whopping 67 paise against the USD on Monday. The Financial Benchmarks India private limited (FBIL), meanwhile, fixed the reference rate for the dollar at 72.3796 and for the euro at 84.7657. In the cross-currency trade, the rupee slumped against the British Pound to settle at 95.84 per pound from 95.98 and dropped against the euro to end at 85.25 as compared to 84.54. It also drifted against the Japanese yen to close at 65.13 per 100 yens from 64.71 on Monday.
On the global front, the dollar dropped to a seven-week low before paring some of its losses against global rivals as the White House imposed fresh tariffs on China. Against a basket of other currencies, the dollar index fell to a low of 94.35 before trading at 94.57.
Interested in blogging for thehansindia.com? We will be happy to have you on board as a blogger.