Retail inflation picks up to 3.77 percent in September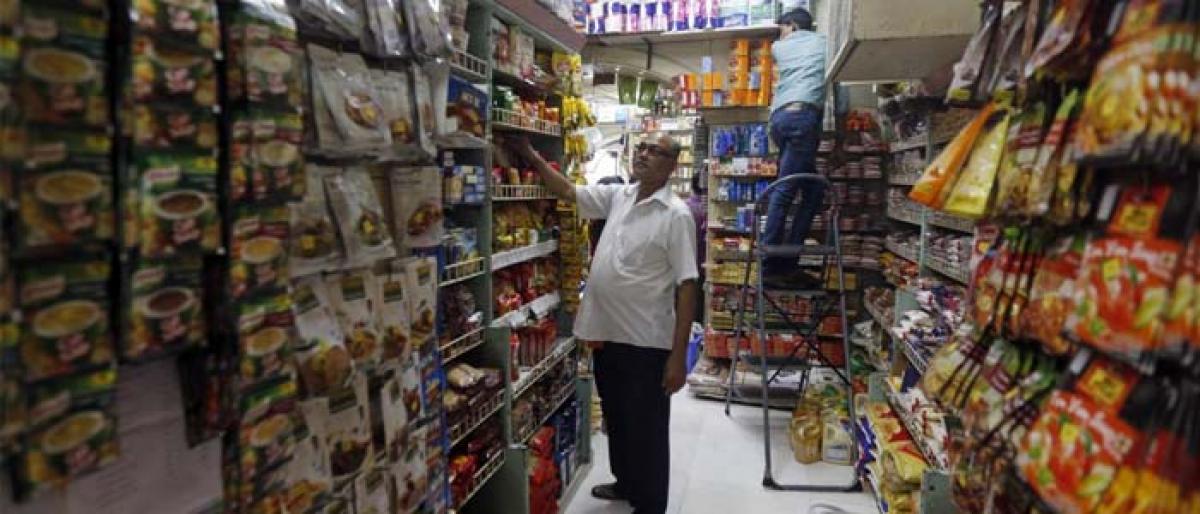 Highlights
Indias retail inflation rose marginally in September, nudged up by food and fuel prices, but short of the Reserve Bank of Indias 4 percent mediumterm target, strengthening views it could tighten monetary policy in December following unchanged rates last week
​New Delhi - India's retail inflation rose marginally in September, nudged up by food and fuel prices, but short of the Reserve Bank of India's 4 percent medium-term target, strengthening views it could tighten monetary policy in December following unchanged rates last week.
The monetary policy committee (MPC) of the RBI left the repo rate at 6.50 percent while reiterating its target of keeping consumer inflation at 4.00 percent in the medium term on a "durable basis"."
In September, consumer prices rose 3.77 percent from a year earlier, compared with a 3.69 percent increase in August, the Statistics Ministry said on Friday.
For September, the median forecast of economists polled by Reuters was 4.00 percent, with estimates ranging from 3.60 percent to 4.70 percent.
CPI inflation has started inching up on the back of rising prices of food and other goods and services, said Rupa Rege Nitsure, chief economist at L&T Finance Holdings.
"Given the massive depreciation of the rupee and elevated crude oil prices, RBI will have to resort to policy rate signals sooner than later."
Slower inflation in food prices, which make up nearly half of India's consumer price index (CPI), has so far cancelled out rises in imported goods following the weakening rupee.
Food inflation rose to 0.51 percent from a year earlier, against 0.29 percent in August.
Core inflation, which excludes volatile food and fuel sectors, was seen at 5.8 percent, down from around 6 percent in August, according to analysts.
The RBI has projected inflation of 4.8 percent by June 2019, slightly lower than its August forecast of 5.0 percent.
It has raised its policy rate 50 basis points since June, and is widely expected to raise rates by at least 25 basis points more this year.
The next policy review is due on Dec. 5.
Prime Minister Narendra Modi, eyeing a second term in general elections early next year, worries that rising retail petrol and diesel prices and a weakening currency could undercut his efforts to boost economic growth.
Nationwide protests prompted the government last week to cut taxes on petrol and diesel prices, which could hit federal spending on infrastructure.
Retail petrol prices have gone up 17.7 percent in the capital, New Delhi, and diesel prices are up 24.99 percent this year, denting demand for consumer durables and passenger vehicle sales.
Analysts said recent rates hikes and a weakening rupee, which has lost about 13 percent this year against the dollar, could hurt growth prospects in the second half of the fiscal year ending in March 2019.
The International Monetary Fund forecasts India's economy could grow 7.3 percent in the fiscal year ending in March 2019, versus 6.7 percent in the last.
Interested in blogging for thehansindia.com? We will be happy to have you on board as a blogger.