Air India revives plans to raise Rs 500 crore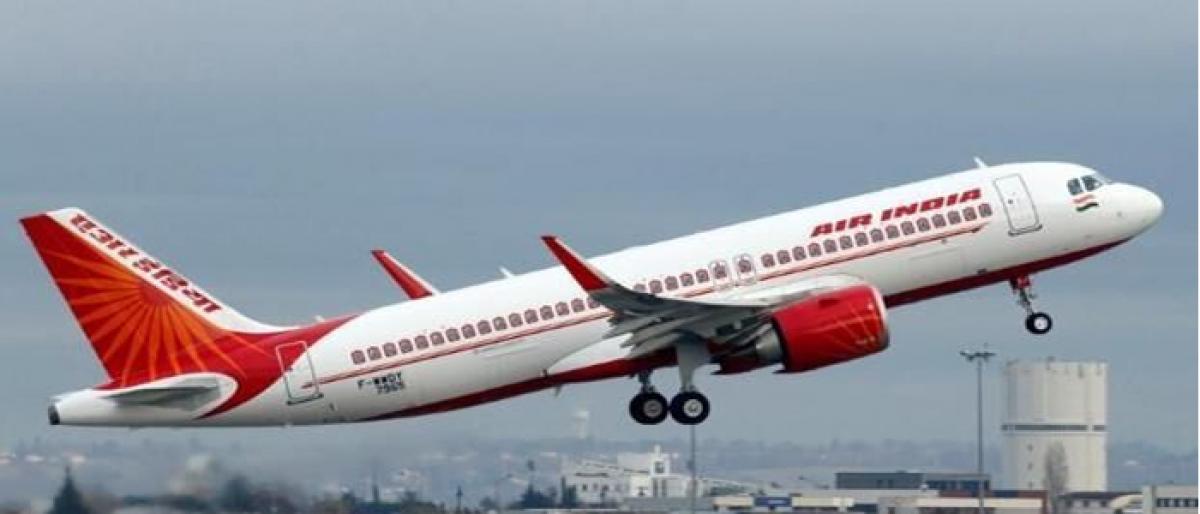 Highlights
Debtridden Air India has revived its plans to raise Rs 500 crore in shortterm loans STLs besides mopping up another Rs 6,100 crore by way of sale and lease back of seven of its widebody planes, including six Boeing 787 Dreamliner aircraft, an airline official said
​Mumbai: Debt-ridden Air India has revived its plans to raise Rs 500 crore in short-term loans (STLs) besides mopping up another Rs 6,100 crore by way of sale and lease back of seven of its wide-body planes, including six Boeing 787 (Dreamliner) aircraft, an airline official said.
In early September, the airline had invited bids for raising Rs 500 crore through STL to meet its working capital requirements with September 10 as the deadline for submission of bids. However, the deadline was extended to October 31 after it failed to get any response. At the same time, Air India managed to get Rs 1,000 crore from the National Small Savings Fund (NSSF) as loan and subsequently the plan to raise Rs 500 crore was put on hold.
"We did not pursue the proposal to garner Rs 500 crore in STL after receiving Rs 1,000 crore from the NSSF. We have now decided to resume the process once again," said a senior Air India official. Sitting on a debt pile of Rs 55,000 crore, which include Rs 35,000 crore towards working capital loans, the carrier has been struggling to raise funds since last year.
Meanwhile, it last week came out with invitation of offers for sale and lease back (SLB) of seven planes - six B787-800 and one B77-300 ER - to raise as much as $856 million (around Rs 6,100 crore) for repayment of the bridge finance against these planes.
Besides 12 B777s, Air India has 27 B787-800s in its fleet. Of these, 21 Dreamliners are already operating under the SLB mode. Under the SLB arrangement, the seller of an asset leases it back from the purchaser for a long-term period and continues to use it without actually owning it. "AI would sell the aircraft to the lessor and immediately lease the same back under operating lease for a period of up to 12 months with an option to extend by three more years at a mutually negotiated price," as per the bid document.