Should evergreen classics have a sequel?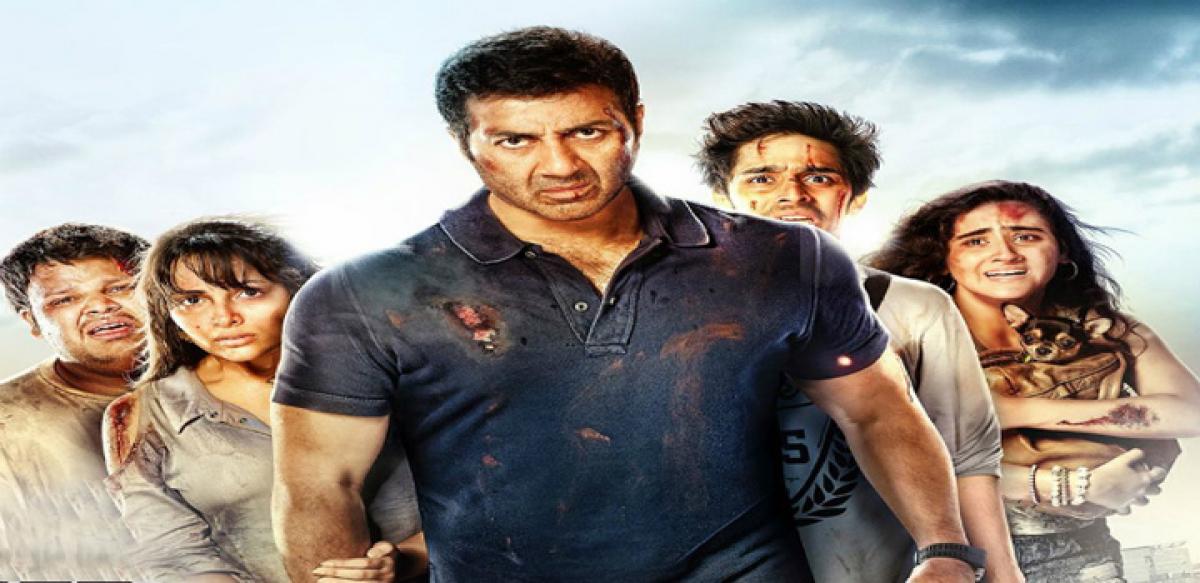 Highlights
Firstly I want to confess that I am -'Ghayal-' obsessed and this movie and 'Arjun' have contributed to my being a Sunny Deol fan. Now, the fact is...
Firstly I want to confess that I am 'Ghayal' obsessed and this movie and 'Arjun' have contributed to my being a Sunny Deol fan. Now, the fact is 'Ghayal' came at a time when no one expected great work from Sunny Deol. It was released on the same day when flavour of the decade Aamir's movie 'Dil' had hit the theaters and the younger crowd initially flocked to watch the love story.
As they say, content is the king and I daresay that 'Ghayal' had far more depth and today is a zillion time more watchable than the shallow 'Dil', but this is my personal opinion. Just a couple of days back a noted film critic ended up writing how watching 'Sanam Teri Kasam' could be a better option than 'Ghayal' once again. I thought the opinion as complete speculation.
Nobody probably reminded him that people felt the same way when 'Dil' and 'Ghayal' clashed on the same date and in terms of pure repeat watching, it was the latter that has come out a winner. But I digress and my mind goes to the repeated question of whether evergreen classics should be remade or have a sequel. With the honourable exception of 'Munnabhai', 'Dhoom' (although it's third installment was total gutter) and 'Agneepath' (which in my opinion is Indian cinema's best retelling of the same story),
I think the Indian film-makers have made a strong case for never making sequels. The most notable dud was in fact in 1989, probably the reason why Sunny Deol then could not muster the courage to make a sequel to 'Ghayal' despite actually thinking aloud in media within probably six months of the film being declared a super hit, was 'Nigahein'.
It was to my mind the first "recognised" sequel and was a horrible redux – and coincidentally Sunny Deol played the lead in this one too. 'Nigahein's failure discouraged makers from never touching the genre of sequels. Yashraj and Raju Hirani decided to go against the wave with 'Munnabhai' and 'Dhoom' sequels.
The biggest rider of the remake genre is the Bhatt camp, and on a lighter note, and with a lot of respect to this classic that I am going to name - left to them we would have had 'Saaransh'- 7 or 'Arth' –5 by now. The way the Bhatt's have laughed all the way to the bank with the 'Murder', 'Jism' and 'Raaz' series is stuff for the management research gurus.
Our biggest failure in making quality sequels probably lies in the fact that we just don't give credit to our directors and writers. The star on the screen becomes the end of it. I doubt how many of us are aware that 'Ghayal' had a story, screenplay and if I am not wrong its hard hitting dialogues were also penned by Raj Santoshi. The man has not returned to direct the sequel.
That is the biggest ask if you ask me for "'Ghayal' once again". No, as the noted writer has pointed out 'Sanam Teri Kasam' is not its challenge that is like comparing 'Kaalicharan' with 'Baton Baton Mein'. This sequel will be judged by my kind of viewers against the quality of its original cult classic. 'Ghayal's' sequel will get its crowd for sure. But will it be able to make the strongest case for quality sequels after 'Munnabhai'? I fervently hope the answer is yes.
And to answer that critic who made a case for 'Sanam Teri Kasam' over 'Ghayal's' sequel. I am sorry sir I am all for Ajay Mehra's return. That fist is a pure legend!
Subscribed Failed...
Subscribed Successfully...