Tere Bin Laden: Dead or Alive is a big let-down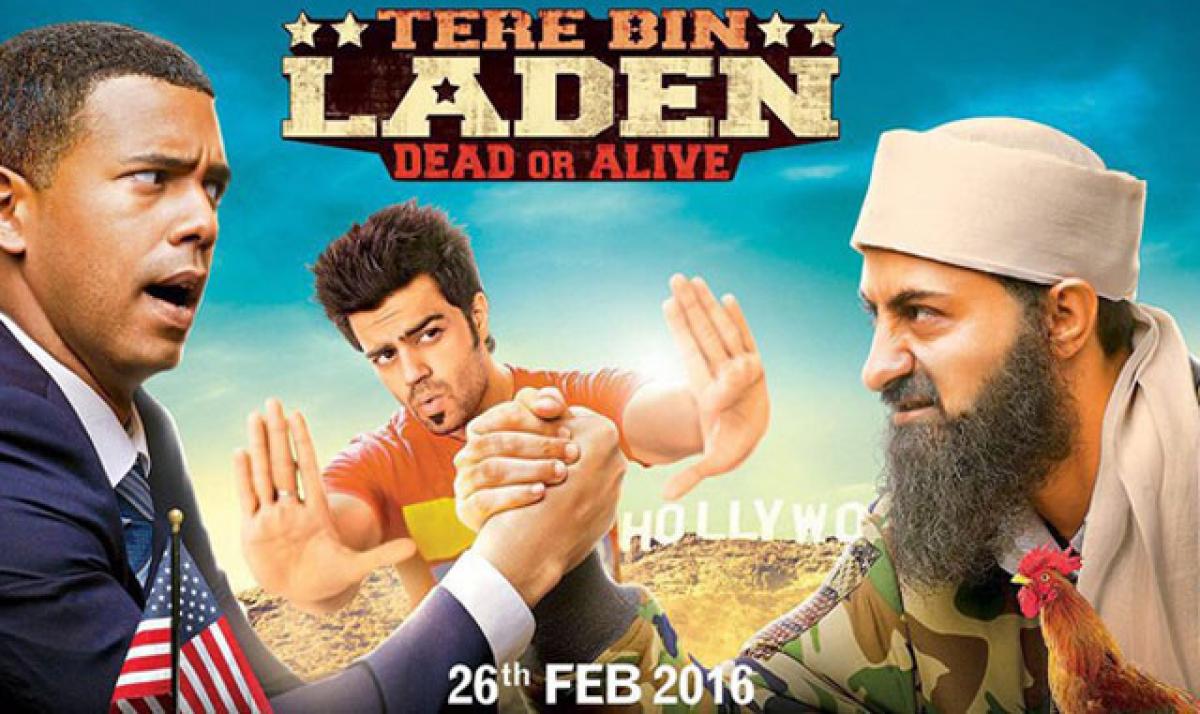 Highlights
Tere Bin Laden: Wanted Dead or Alive, Movie Review,
"Tere Bin Laden: Wanted Dead or Alive" is a sequel to the moderately successful 2010 release "Tere Bin Laden". But unlike its predecessor, this one is a convoluted no-brainer, which reveals the origin of the franchise.
The narration begins in 2009 when the dreaded terrorist Osama Bin Laden was alive and at large. Sharma (Manish Paul) belonging to a family of "halwais" (sweetmakers) in Delhi, lands up in Mumbai as he is an aspiring filmmaker. He chances upon an advertisement which says "Pitch a story and make a film."
Also by happenstance he meets Paddi Singh, an Osama look-alike and a wannabe singer, who he befriends and promises to make a hero of his film as the doppelganger of Osama Bin Laden.
After the success of "Tere Bin Laden", Sharma is disappointed, as the hero Ali Zafar walks away with the limelight and he does not get his due, thus craving for another opportunity.
Meanwhile, the Americans kill Osama in his hideout in Pakistan and the President Obama needs proof to show to his citizens. One of President's trusted agent David Chaddha (Sikander Kher) is assigned to get the proof. He decides to fake a video tape using Paddi Singh as Osama.
Also in the backdrop, Khalili (Piyush Mishra), an arms dealer for the terrorists, wants the world to believe that Osama is alive. Caught between the crossfire is Sharma and his cast which include Paddi Singh, make-up artist Zoya (Sugandha Garg), dubbing artist Rahul Singh, and junior artist Chirag Vora.
The script written by Abhishek and Neha Sharma is lazily crafted. The plot lacks the timelines in the cinematic universe and is interspersed with gags and puns which are supposed to be funny, but these quips hardly tickle the bone. The jokes are dumbed down to the viewers by getting into a loop which is oft repeated, such as the caricaturing of the television news.
Also, the first act with a confusing screenplay is complex and tedious to digest. By the second act, the narration settles down, but the staid jokes and poor direction does it in.
The characters are one-dimensional with each character having a peculiar idiosyncrasy and being mechanical.
Manish Paul is his usual self. He makes a sincere attempt, but cannot erase his television persona.
Pradhuman Singh as the wannabe singer Paddi Singh who oft hums, "lara rapa, lara rapa addi appaa" is limited in his performance, more so, because of his poorly etched character.
Sikander Kher is definitely the surprise package in the film as David Chaddha. He is over-the-top, but plays the loud and gregarious Punjabi perfectly.
Dhruv Dhalla's background score is loud and screechy and the songs do not blend smoothly in the narrative.
With moderate production values, unimpressive camera work along with poorly designed animation, and garish swipes used for transitions, director Abhisek Sharma's direction is tacky.
Overall, "Tere Bin Laden: Dead or Alive" is a big let-down.