Collection King to test political waters again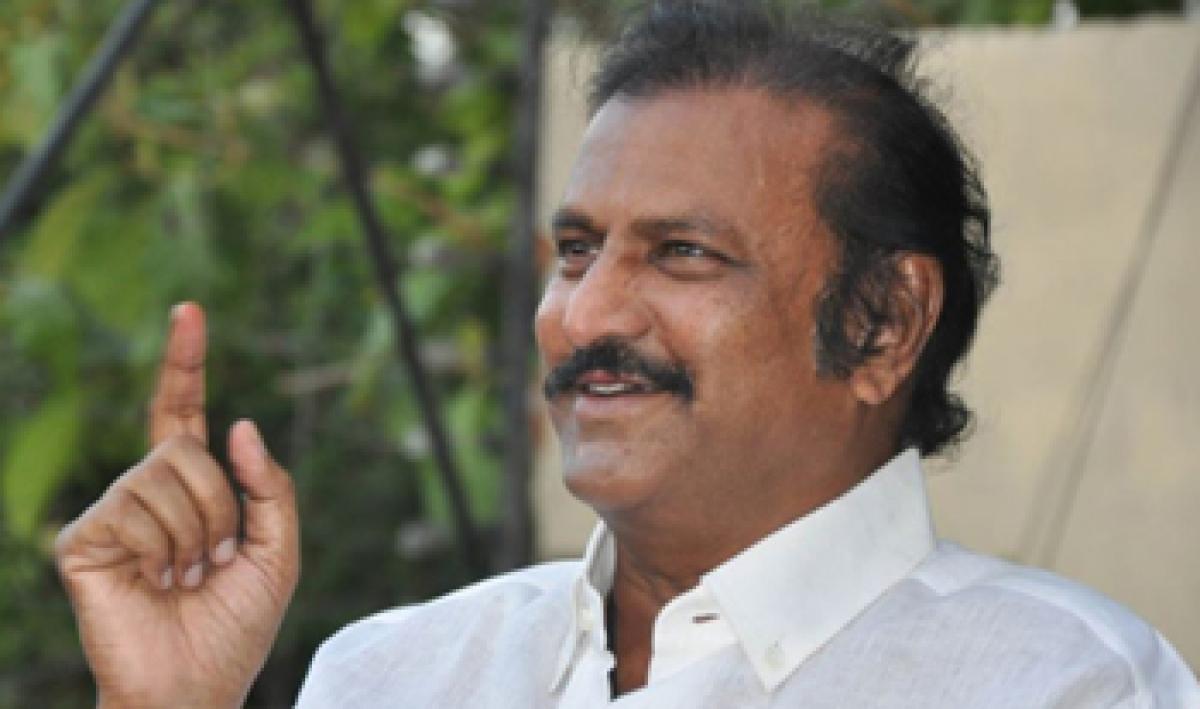 Highlights
'Collection King' Mohan Babu wants to make a re-entry into politics to "wipe out corruption from the political system and render service to the poor." 
Tirupati: 'Collection King' Mohan Babu wants to make a re-entry into politics to "wipe out corruption from the political system and render service to the poor." Expressing his displeasure over the present trend of politics, Manchu Mohan Babu announced his decision to re-enter politics at a function of Sri Vidya educational institute campus here on Wednesday.
Stating that he would announce his "second innings" in politics at appropriate time, Mohan Babu said, "Leaders are making impractical promises and coming to power and were engineering defections." "I will certainly not start a political party as I do not have the ability to pump in so much money and take a risk. However, I am also not the one to make money by floating a political outfit," he said.
When asked if he would be joining the YSRCP, Mohan Babu said that he would announce the name of the party at an appropriate time. He said his decision would not be based on caste or his relationship with any leader. He said he not only opposes horse-trading from one party to another but was also opposed to all those leaders who indulge in corruption and loot public money through wrong means.
He said he was deeply anguished over the way the legislators were shifting loyalties to other parties against the wish of the people who voted in support of the candidates representing a particular party. This is being seen as reference to the defections being engineered by the TDP from YSRCP.
"Turncoats will face people's ire," Mohan Babu said. Mohan Babu's comments have kept his followers guessing which party he would be joining. Mohan Babu, however, hoped that he would get the same public support he enjoyed during his heydays of his film career when he re-enters the political arena. Mohan Babu, who was in TDP, was sent to Rajya Sabha in early 90s. He has always been a strong follower of TDP founder president N T Rama Rao.