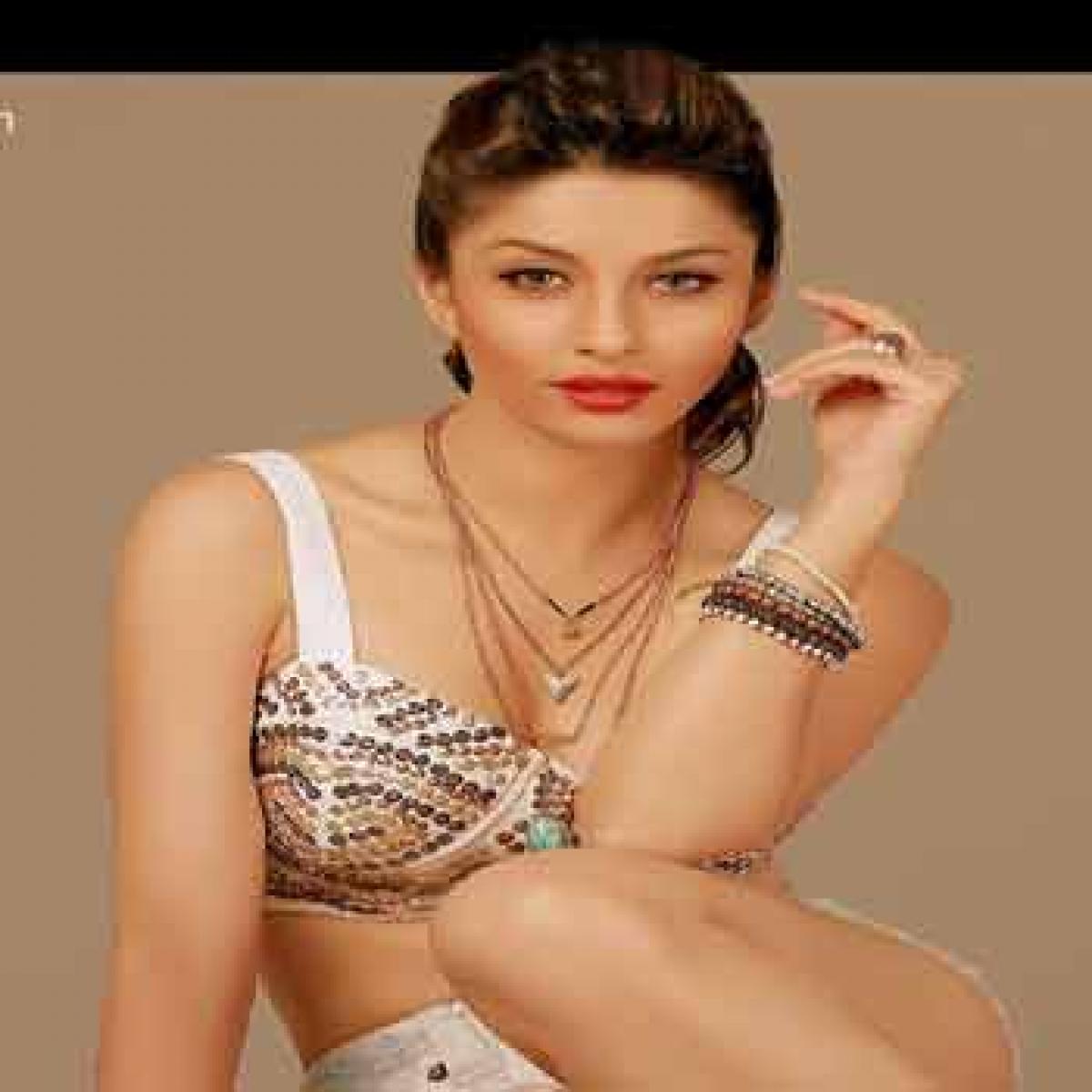 Highlights
Nyra Banerjee is all geared up to sizzle on big screen with her upcoming movie 'One Night Stand' alongside Sunny Leone. A hardcore Mumbaikar, who is...
Nyra Banerjee is all geared up to sizzle on big screen with her upcoming movie 'One Night Stand' alongside Sunny Leone. A hardcore Mumbaikar, who is quite confident and secure about her positioning in the film, Nyra, which means the beauty of goddess Saraswati, is pretty and one face to watch out for this year.
Nyra Banerjee will debut in the tinsel town with her upcoming film 'One Night Stand'. In a candid interview the starlet speaks about her road to filmdom, her bold scenes, sharing screen space with Bollywood bombshell Sunny Leone and much more
Why did you choose 'One Night Stand' as your debut film?
This is one of the films I was shooting simultaneously and is releasing first. As an actor I need to wellspring my talent and this film allowed me to exploit my artistic side. It's not about "the bold theme" it's about working in a content-driven and woman-centric film.

Do you consider this as your dream debut?
It's a kind of film I would have liked to work at any given point of my career.

How has been the road to filmdom?
For any career hard work is inevitable. It wasn't much of a struggle for me as I got selected after I auditioned. Getting a film is definitely not easy because of the huge competition but portraying a role of this kind required much more thought and energy.

Does accepting to do steamy scenes in a film make it easy to bag a role?
I'm not sure about that. Doing bold scenes was tough for me! I needed to be thoroughly convinced to show the kind of relationship I shared with my onscreen husband.

How comfortable were you while doing such scenes?
Too… too shy! Despite of the discomfort we go through I couldn't waste my crew's time and had to be professional since I was already briefed about the part prior to the signing. But just to muster some courage "maine do peg maare" (laughs).
Everybody is talking that Sunny may overshadow your presence in the film? What is your take on it?
Well! She's a big star no doubt about that. The film has two protagonists. She is senior and I'm just growing. I believe one day I'll be a star!
Do you have any interesting anecdotes to share from the sets?
Whoa! Loads of! It began with our workshops where we were made to stare at a wall for 20 minutes to increase our concentration levels. It was crazy reminiscing what each one of us had been thinking at that time. The film crew would also stealthily keep aside some special goodies for me from the set. I would also 'punish' the assistant directors by asking for ice creams and chocolates if they made me wait for long!
Were you required to prep-up for the role?
I read a lot on broken relationships, extra marital affairs and also actively discussed with folks how it feels to have the 'other' person in your life. I watched Shabana ji and Smita ji's film 'Arth' to understand the pain.

What would you do if you come to know that your partner is cheating on you?
I would ask why? What was missing? I believe at times it's just not that something that is missing; sometimes greed and lust overpowers a person. So it's about the strength of love in a relationship. So if lust outside the marriage has overpowered the love at home then it's better to move on!
What are you obsessed with the most?
Chicken, chicken and chicken! I can kill anyone for chicken.
By:Navin Pivhal
Subscribed Failed...
Subscribed Successfully...