Sai Dharam Tej about remixing Chiru's songs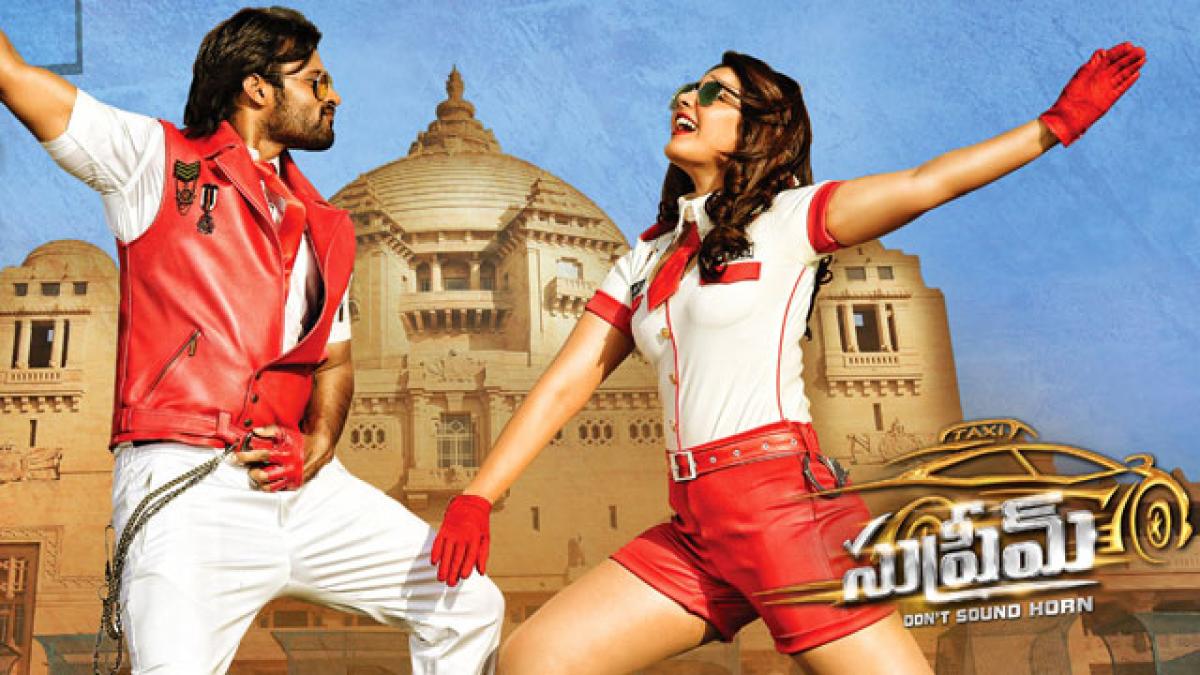 Highlights
In his forthcoming Telugu release Supreme, he has grooved to Chiranjeevi\'s chartbuster hit Andam hindolam.
Actor Sai Dharam Tej, who has grooved to remix songs from his uncle Chiranjeevi's filmography in his films, says he never encourages the idea. However, he says most of the times he's convinced by his films' director and producer.
"I never request or encourage the idea of remixing a hit song from my uncle's film. However, I am mostly persuaded by the director or producer of my films. They feel the fans will love it and I usually give in," Sai said.
He feels nervous to dance to his uncle's songs.
"He has already set a standard with his songs. To even match the standard, which is very demanding, I had to give 1000 percent," he said.
In his forthcoming Telugu release Supreme, he has grooved to Chiranjeevi's chartbuster hit Andam hindolam.
Directed by Anil Ravipudi, the film releases in cinemas on May 5, and Sai plays a cabbie in it.
"It's my first full-length commercial outing, with the right blend of elements to appeal to the masses," he said, adding he didn't have to do any homework to play a cabbie.
"The director and I discussed a lot about the character before we started shooting. He ensured that I absorbed every minute detail of the character. It was his guidance that really helped me to pull it off," he said.
One of the highlights of the film will be the action, points out Sai.
"The film has some nail-biting action sequences, especially involving the car. I still remember, on the last day of the shoot, actor Ravi Kishan was injured. It was nothing serious, but we were all worried. However, he bounced back quickly. The enthusiasm with which he returned to shoot doubled all our excitement," he said.
The film features an ensemble cast of Raashi Khanna, Rajendra Prasad, Sai Kumar, Posani Krishna Murali and Prudhviraj among others.
"By sharing screen space with seasoned actors like Rajendra Prasad and Sai Kumar, I learnt a lot about their thirst for acting and their commitment from their own experiences," he said.