Fixings, scandals and all things cricket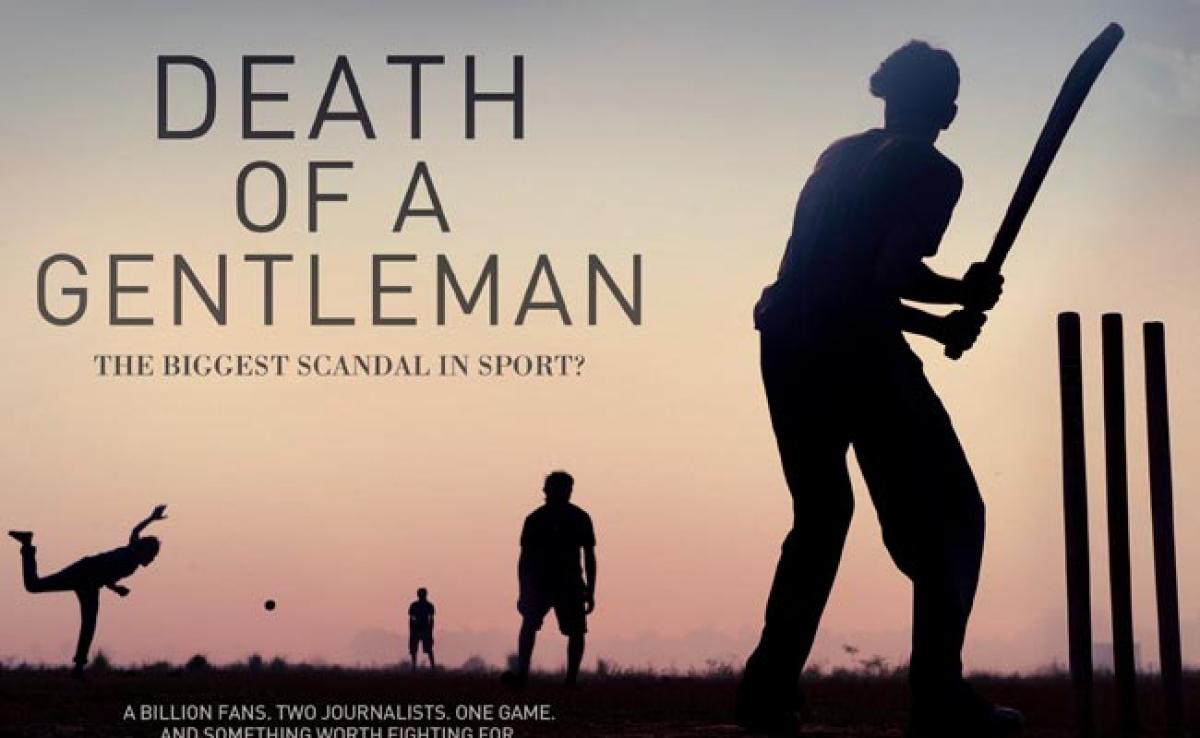 Highlights
"Does cricket make money in order to exist or does cricket exist in order to make money," asks Australian journalist Gideon Haigh in a revealing,...
"Does cricket make money in order to exist or does cricket exist in order to make money," asks Australian journalist Gideon Haigh in a revealing, gripping documentary dedicated to analysing the decline of Test cricket. For the first time in India 'Death of a gentleman' was screened, digitally, on TVFplay inbox office.
The movie shows the journey of two cricket lovers and journalists, Sam Collins and Jarrod Kimber, who in their pursuit of finding out whether the oldest form of cricket is in decline, stumble across, possibly, the biggest scandal in cricket, if not all sports. They started work on it back in 2011; when they travelled together to cover Australia's home Test series against India.
Back then, they were thinking of making a movie about the state of Test cricket, based in part on the experiences of their friend Ed Cowan, who made his Test debut that very winter. They wanted to ask whether the sport they love is really at risk of dying, as so many say it is. It was the year of the 2,000th Test, and so it seemed a good time to do it.
At one point in the film, Clarke tells Collins that all the complaints he is making now are the same, verbatim, as those raised in the Editor's Notes of Wisden way back at the beginning of the 20th century. And he's likely right. Cricket has always been in a crisis of one kind or another. And, had they been around to do it, Collins and Kimber could have made a film about the death of Test cricket in the 1920s, the 1960s, or 1970s.
But in the end their film came to be about much more than that one issue. It focused instead on problems that are very much of our time. Unavoidably so, Collins says, because in the three years they were filming it, the spot-fixing scandal engulfed the Indian Premier League, the ICC decided to shrink the World Cup, and India, Australia and England carved up control of the ICC between the three of them.
"We very quickly realised," Collins says, "that every single problem in the game comes back to short-term thinking by the people who run it."
They focused in particular on Clarke, who has overseen one of the most successful periods in the history of English cricket, and who also sold the ECB's broadcasting rights to Sky, and signed a five-year deal with Allen Stanford.
And Narayanaswami Srinivasan, ICC chairman, the most influential man in world cricket, and also one accused of violent homophobia by his own son, whose son-in-law was banned from cricket for life over bringing the game into disrepute, and who has effectively been barred from running his own national board by the Supreme Court of India. The movie is exclusively available on TVFPlay Inbox.
Film Name : Death of a gentleman
Cast : Tony Greig, Jonathan Agnew, David Becker, Ian Chappell, Rahul Dravid and others
Directors : Jarrod Kimber, Johnny Blank, Sam Collins
Genre : Documentary
Likes : Innovative presentation on Indian web & motivating people towards Test cricket
Dislikes : Not much but lacks Indian cricket connect and dragged a lot
By Rashmi Kumari
Subscribed Failed...
Subscribed Successfully...