The literary legend lives on...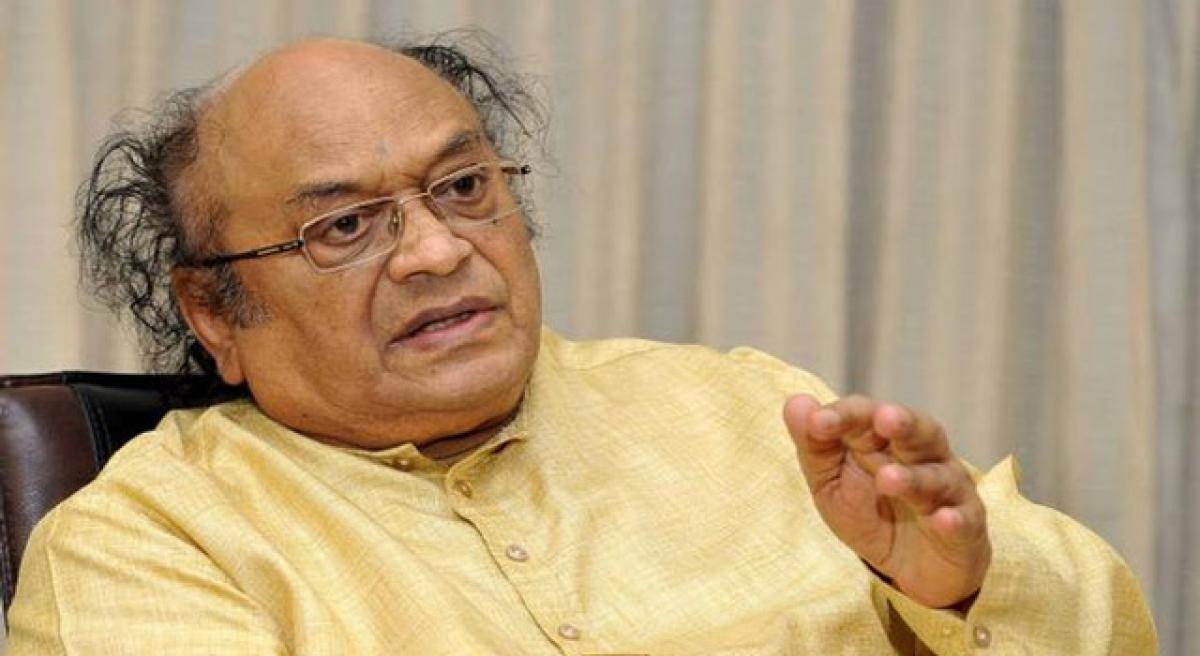 Highlights
Telugu literature has been orphaned in the sudden demise of Dr C Narayana Reddy, a legend whose sublime genius in the use of words remains unparalleled.
Telugu literature has been orphaned in the sudden demise of Dr C Narayana Reddy, a legend whose sublime genius in the use of words remains unparalleled. Coming from a humble agricultural family, he rose to the pinnacle of glory in the world of Telugu literature on the sheer strength of his artistic expressiveness and a lucid blend of creative literature, serious research, literary criticism and teaching.
His monumental work leading to his doctoral dissertation makes an incisive probing of multitude of traditions and experiments in Telugu literature ranging from the ancient past to the modern era. It is an authoritative account of the transformation of Telugu poetry. His command over use of words and the manner he interlaced them with wit and satirical takes embodies a style that would be seemingly improbable to emulate.
Cinare's incessant poetic legacy is so inspiring that he released an anthology of poems on his previous birthday. The untiring poet in him said, Rastu Rastu potanu , Sira inkevaraku ( I shall continue to write till the ink dries up). Indeed, the ink in his pen never dried up. The dexterity with which he created poetry is unmatchable. He believed and preached that poetry should never be a result of an excruciating exercise but an unending expression that continues to erupt and comes straight from the heart.
He was steadfastly committed to secular, democratic and egalitarian values without ever being a prisoner of ideological dogma. In his magnum opus, Viswambara, that won him the coveted Jnanpith award, he dwells at length on man-nature interface only to underline the invincibility of human will. He ranked high in the galaxy of film poets. His lyrics won the admiration of scholars and the common man alike. He became a celebrated lyricist with the very first film song that he penned.
The association with NT Rama Rao, which began thus, continued for ever. Even in his film songs, the literary fervour was never compromised. Unlike many poets, he was a successful educationist and literary administrator, which reveals his versatility. His poem glorifying the unity of pride of Telugu people triggered a controversy during the first phase of the Telangana movement in the late 60s. But, in the later phase, he supported the bifurcation of Telugu state while urging for emotional unity of Telugu people living in the two neighbouring States.
The modernist in him refused to accept anything and everything in the name of tradition, though he did not repudiate tradition as a means to embrace modernity. Even as an exponent of romantic lyrical poetry, he was not orthodox and adapted a progressive literary tradition. Yet he was never an activist like the other progressive poets.
However, his poetry was suggestively showing the path of change and progress. This multi-faceted literary genius experimented in Telugu poetry with ghazals to equally mellifluous effect. The prolific poet was an astounding orator. Listening to him was almost like a literary feast. Even a literary novice will not miss the taste and beauty of his prose, poetry and oration. Cinare was a true-blue Telugu genius.
Interested in blogging for thehansindia.com? We will be happy to have you on board as a blogger.