A wordy duel with Cinare Down Under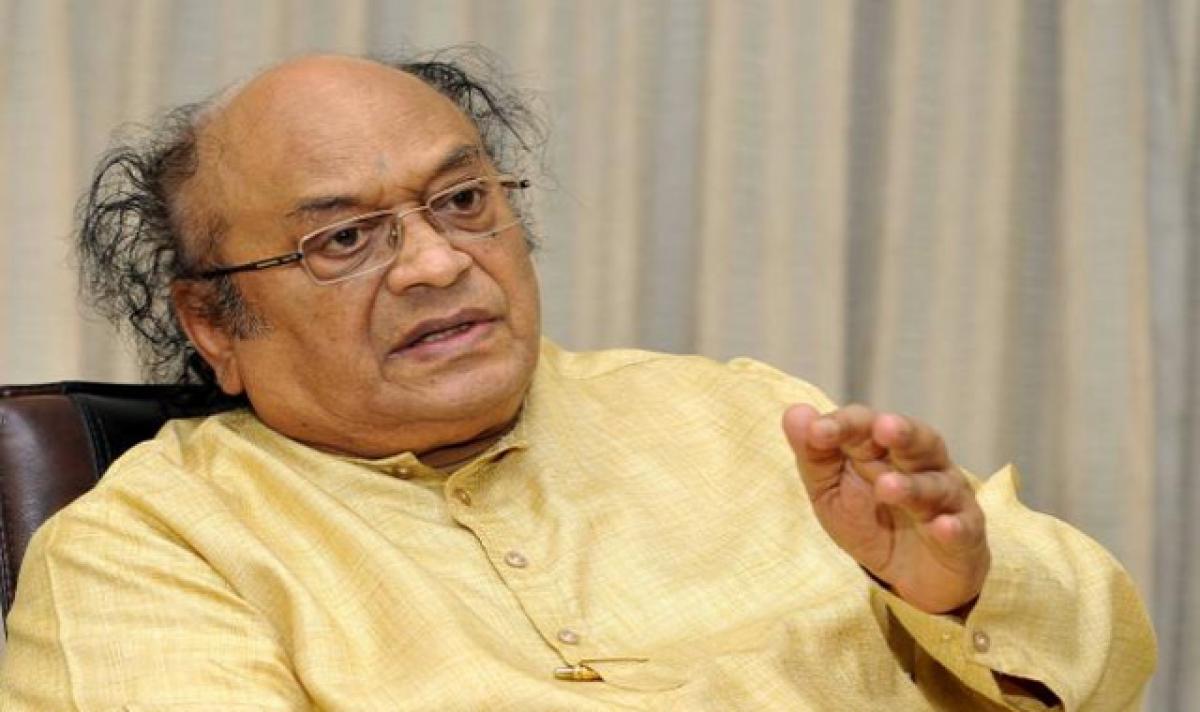 Highlights
Like most poets, writers and artistes Dr. Cingireddy  Narayana Reddy (Cinare) was quirky and had his own idiosyncracies.  
Like most poets, writers and artistes Dr. Cingireddy Narayana Reddy (Cinare) was quirky and had his own idiosyncracies. Superfluous though, they also have difficult-to-please egos and cannot suffer fools gladly, which can be partly justified.
I had the privilege of meeting and interacting with Cinare in 2002 at the Parramatta Town Hall, a west Sydney suburb in Australia at a function to felicitate him by the Sydney Telugu Association on a weekday – unusual in western countries – owing to time constraints.
But the turnout was good by local standards but not a pleasant sight for the guest of honour, used to seeing larger numbers. While I was busy preparing to take photos of the ensuing function, I was called by Subba Rao Varigonda, a prominent member of the Telugu community and introduced to Cinare. After a perfunctory namaste, I excused myself.
In the lobby of the Victorian building a table with Cinare's books was placed. The poet wanted them to be sold at a few dollars. Someone suggested that it would be a bit high and the guests would not be enthused.
Cinare looked a bit surprised and said that since the guests were well-to-do, they could afford. Later, to his disappointment very few copies of his books were sold. I could empathise with the writer's pain at dwindling reading habits.
Cinare was felicitated with a garland and shawl and was requested to speak by the president of the Association. Suppressing his disappointment, he thanked his hosts and the audience for their presence.
Then in his typical style he told the gathering though they may not be as rich as their American counterparts with the Australian dollar being somewhere half of the US dollar in rupee terms, he could see they were happy and relaxed than those in the US.
Before the audience could slip into mollifying comfort he let out his piece de resistance: "Dollar collar ethukuni tirigina, rupayi papayi kaadu" (Even if the dollar goes around raising its collar, the rupee is not a baby). A chide and a revelation of his knowledge of the real world and his pride as an Indian.
The big moment though was at the dinner hosted in the weekend by Mr. Varigonda at his home in honour of Cinare. Seizing the opportunity, Byreddy Madhusudhan Reddy, coordinator of Telugu Vani (A weekly Telugu programme aired from a community radio station) and I planned an exhaustive interview with him.
After Cinare's arrival and meeting the guests he was quietly taken into a corner room with his drink and his old friend Dr. Hemchander Rao, a physician and Sydney resident.
As we informed that we would begin the interview, Cinare said in a pesty tone, "What interview? Come after Monday. I would have attended the Australian Parliament and would have something to talk about." A troubled and obsequious Madhu Reddy tried to explain about our Telugu Vani radio and the programme.
Cinare simply dismissed him. Sensing the opportunity was slipping out, I intervened: "Dr. Reddy, please bear with us. We are volunteers who run the radio programme to promote Telugu language and culture and we do it for the love of it.
Otherwise Reddy is a manager in an IT firm and me a researcher at The University Of Sydney and part-time English journalist with SBS Radio. We would be grateful if you could do the interview and we shall add your experiences in the Australian Parliament later and air the interview." Placated, he acquiesced.
By prior agreement Madhu would ask the soft and praising questions and me the difficult ones since I was the professional journalist and experienced interviewer.
As Madhu set the gentle tone, I too added by citing a Sahitya Academy publication which listed prominent literary personalities in various Indian languages (which I surprisingly found in my University's Fischer Library) that briefly mentioned Cinare in the end and said: "He is a young and upcoming poet and writer in modern Telugu.
But in the future he is going to shine like a bright star on the Telugu literary firmament." I quoted this to Cinare and sought his response on the prediction decades before his rise. He simply said that it was humbling and he did not think he would reach this high.
Then I quoted German poet, playwright, and theatre director Bertolt Brecht, "Art is not a mirror held up to reality but a hammer with which to shape it," and sought his response. To this, Cinare mumbled that if such a great man said this it should be true. I suspected he wouldn't have heard of Brecht.
Before wrapping up, I shot an old Telugu quote: "Ravi kaanchani chota kavi kaanchun." (Where the sun does not see, the poet sees) and sought his response. Miffed, Cinare replied: "Alantidi emaina unte, adi mee prasnalo undi" (If there is such a thing, it is in your question). (The writer is a senior journalist)
By Satya Naagesh Ayyagary
Interested in blogging for thehansindia.com? We will be happy to have you on board as a blogger.