Khadi purdah with desi touch a hit among women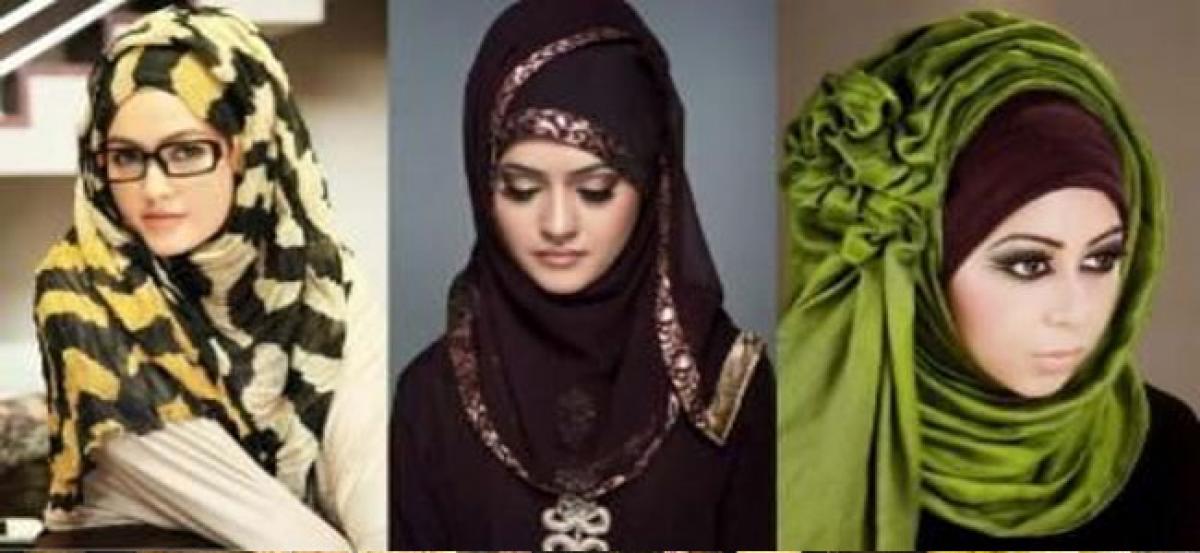 Highlights
Purdah, the special gown used by Muslim women around the globe, now gets a \'desi\' touch in Kerala through its unique khadi version.
Thiruvananthapuram : Purdah, the special gown used by Muslim women around the globe, now gets a 'desi' touch in Kerala through its unique khadi version.
Seeking to tap the growing demand for the attire in and outside the country, the State Khadi and Village Industries Board has come out with purdahs in 'khadhi', the hand-spun, hand-woven natural fiber cloth, for the first time.
The eco-friendly purdah has takers not only among Muslim women, but also non-Muslims, working in Gulf countries like Saudi Arabia, where the special attire is a must while travelling outside, Board sources said.
The Board, known for introducing a series of unique products, ranging from khadi dhotis and shirts to sarees, presented the 'khadi purdah' series as a special product during the recently concluded Onam festival season.
Unlike the glittering purdahs available abroad, the khadi purdahs of the southern state, made of special Manila cotton, is notable for its minimal designs, variety of colours, and suitability to all climates. Purdahs worth Rs 6 lakh had been sold in 10 days during the first-time sale of the product in Kannur district last month and the Board is now flooded with calls and orders from the State and overseas for it.
Board Vice Chairman M V Balakrishnan Master said they planned to expand production and sale of the product across Kerala and give training to its employees in purdah stitching.
"When I came across some purdah-clad Muslim women during a recent journey, I suddenly had a thought.... why can't we bring out purdah in our own khadi," he told PTI.
"I shared the idea with my team members and thus we launched khadi purdahs on an experimental basis during Onam. But, we never expected this kind of acceptance and success," he said.
He said they are finding it difficult to meet the demands for the 'khadi purdah', which is increasing day by day."Skilled tailors are needed to stitch purdahs. The Board's tailors can stitch ready-made shirts in a remarkable way. But they do not have expertise in purdah stitching. So, we are planning to give them special training in it," he said.
Khadi purdahs are now available in 15 different colours, including black, brown, grey, green and violet.The medium-size attire, envisaged for youngsters to elder women, is priced between Rs 1100 and Rs 600 according to the design.
"Usually women wear purdah over their usual clothes. As our purdah is made of khadi, it will resist heat and be more comfortable for them to wear compared to other purdahs," Farooq K V, showroom manager of the Board in Kannur, told PTI.
After its launch in Kannur, the Board is getting orders from other places, mainly Malappuram, a Muslim dominated district, Kasaragod, Kozhikode and Thiruvananthapuram.
"We also get inquiries from other countries like Saudi Arabia and Dubai. There were even non-Muslim women, working in countries like Saudi Arabia, who bought 5-10 purdahs from our Kannur outlet," he said.