Undue levy of taxes on petrol, diesel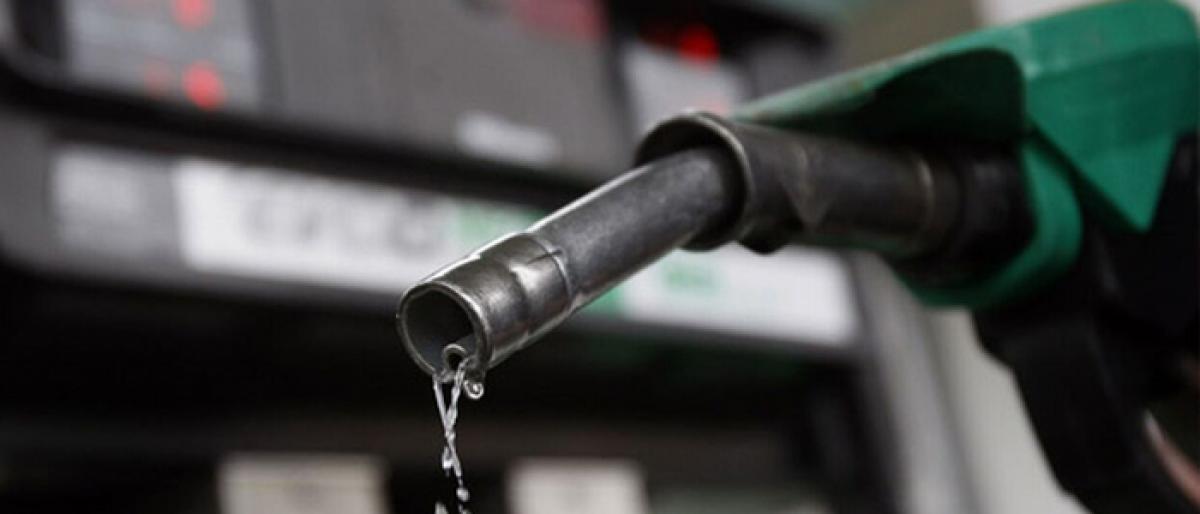 Highlights
Last week, there was optimism in the air as the data released by Central Statistics Office CSO revealed that the gross domestic product GDP clocked 82 per cent upswing in the first quarter of current fiscal ie, AprilJune 2018 Its for the first time in last two years that GDP has crossed 8 per cent
Last week, there was optimism in the air as the data released by Central Statistics Office (CSO) revealed that the gross domestic product (GDP) clocked 8.2 per cent upswing in the first quarter of current fiscal i.e., April-June 2018. It's for the first time in last two years that GDP has crossed 8 per cent.
But even before ink on the GDP growth reports dried, we received ample signals that all is not well when it comes to macroeconomic fundamentals. On Monday, rupee hit yet another historic low – it nosedived by 21 paise to Rs 71.21 against US dollar. The malnourished currency lost 11 per cent so far this year. Besides, crude oil also rose up to $78 per barrel. It's a kind of double whammy for India which meets over 80 per cent of its demand for petro products through imports. The result: Petrol and diesel prices are going through the roof.
In Mumbai, petrol hit a record Rs 86.77 per litre on Tuesday. In Telangana, petrol is now available at Rs 84.12, and diesel at Rs 77.66. Prices are far higher in Andhra Pradesh where petrol costs Rs 85.75 while it's Rs 78.90 a litre for diesel. Rising fuel prices have two-fold impact. Middle class and transport operators (both passenger and cargo) take direct hit as they consume large chunk of fossil fuels. As increase in fuel prices leads to higher transport costs, which in turn pushes up prices of all services and goods. Therefore, the poor also feel the pinch as they will be forced to cough up more for daily use items.
But increase in fuel prices brings cheer to the governments! You heard it right! The state governments see their coffers getting richer with every hike in the prices of petroleum products as taxes make up more than 50 per cent of diesel and petrol prices. As taxes on petrol and diesel are main revenue sources for the states, these are kept out of GST ambit, along with liquor, another major revenue churner. To mop up additional resources, Centre hiked excise duty on petrol by Rs 11.77 and on diesel by Rs 13.47 per litre since November 2014.
Though it cut the taxes by Rs 2 last October, the Centre still collects Rs 19.48 on petrol and Rs 15.33 per litre on diesel. Not to be left behind, states levy hefty value added tax (VAT), with AP topping the list with 28.47 per cent VAT on diesel. So, prices remained very high even when oil prices fell to historic lows compared to pre-2014 period.
Thanks to rise in prices and taxes, Centre saw its income from petro products galloping to Rs 2.29 lakh crore in FY18 from Rs 99,184 crore in FY15. VAT collections in states also zoomed to Rs 1.84 lakh crore from 1.37 lakh crore in FY15. But hapless consumers are at receiving end as rising fuel prices are taking heavy toll on household budgets. It's high time the governments brought down prices by reducing taxes before it's too late – elections are approaching.