Orientation programme held on Research Methodology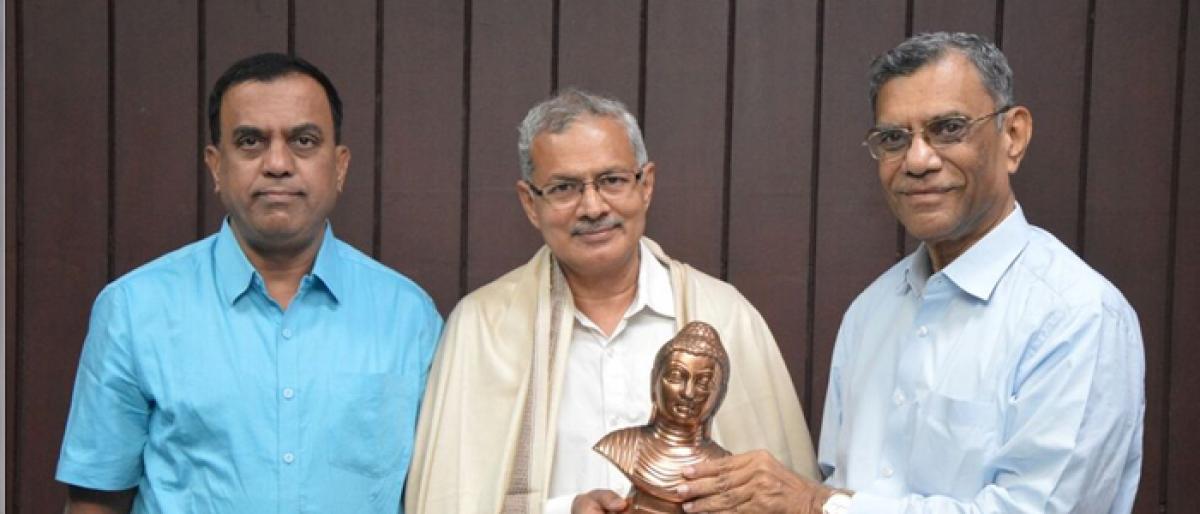 Highlights
The School of Technology, GITAM Deemed to be University, Hyderabad organised a 4day orientation programme on Research Methodology Coursework at its campus Shanti Swaroop Bhatnagar Awardee Prof V Chandrasekhar, Centre Director, TCIS of Tata Institute of Fundamental Research, Hyderabad delivered a keynote address on Friday
​Hyderabad: The School of Technology, GITAM Deemed to be University, Hyderabad organised a 4-day orientation programme on "Research Methodology: Coursework" at its campus. Shanti Swaroop Bhatnagar Awardee Prof. V. Chandrasekhar, Centre Director, TCIS of Tata Institute of Fundamental Research, Hyderabad delivered a keynote address on Friday.
The aim of every research methodology is to enlighten young researchers for easy approach of scientific hypothesis and to provide the knowledge for preparing a successful research plan, he said. "Research is communication what you have done, how to write research methodology. It starts with a verity of things.
Use the necessary words in short sentences and good English only. A publication makes the beginning of a new research programme" he explained. He cautioned that, if the researcher wants to publish the paper in English, he/she has to learn English and there is no other go. Purpose of the thesis is to convince the experts often you write about the positive results only, Prof. Chandrasekhar concluded.
Prof. A.D.Sarma, Director, R&D, CBIT, Prof. L.Pratap Reddy, Department of ECE, JNTUH have also mentored to the GITAM faculty and provide guidance to complete the research thesis. Earlier, Prof. N.Siva Prasad, Pro Vice-Chancellor, GITAM, Hyderabad welcomed the distinguished guests and felicitated them. Prof. Ch.Sanjay, Principal, School of Technology gave an overview of the Orientation programme. Dr. I.V.Subba Reddy, Coordinator, UGC Affairs also took part in the inaugural session. Dr. Lalitha Sridevi, Department of English proposed vote of thanks.