Weak monsoon to be weathered with prompt action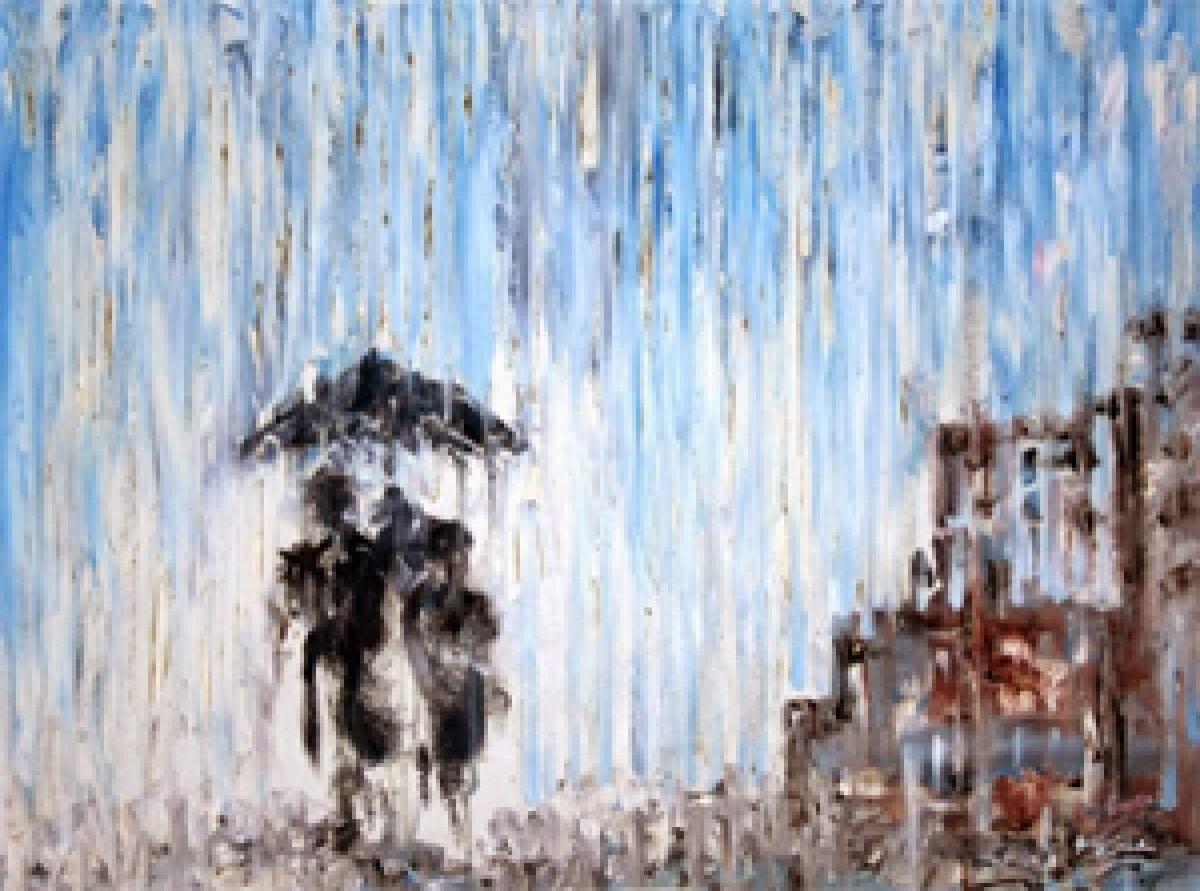 Highlights
Weak Monsoon To Be Weathered With Prompt Action. With monsoon accounting for 75 percent of India\'s rains and over half of the farm sector\'s water needs, forecast of a 12-percent deficit this year with near 100-percent probability demands urgent planning and measures to cushion its fall-out, analysts said.
New Delhi/Kolkata: With monsoon accounting for 75 percent of India's rains and over half of the farm sector's water needs, forecast of a 12-percent deficit this year with near 100-percent probability demands urgent planning and measures to cushion its fall-out, analysts said.
It was not without reason President Pranab Mukherjee called monsoon the real finance minister of India when he held the portfolio. The farm sector's direct contribution to gross domestic product may have declined now to around 15 percent. But its overall impact on the economy is telling.
Little wonder the central bank lowered its growth forecast to 7.6 percent from 7.8 percent, and that too based on the previous monsoon outlook of the Indian Meteorological Department (IMD) that had predicted 7 percent shortfall -- which has now been scaled up to a 12-percent shortfall.
"If the rains are poor, obviously there will be a shortfall in farm yield and result in prices mounting. This will result in consumers spending more on food. This, in turn, will pull down the spend on other commodities," said Abhirup Sarkar, an economist with Indian Statistical Institute in Kolkata.
"Let us not forget this could be a the second continuous year of scanty rains. As a result even those states, like Punjab, Haryana and Uttar Pradesh, which have a good irrigation system, can face the brunt," Sarkar told IANS. "Reservoirs need rains to fill up and facilitate irrigation."
Another noted economist, Dipankar Dasgupta, feared that while the incomes of middlemen in the farm economy will rise substantially, farmers will be under further stress. "In fact hoarding of agro produce has already started in anticipation of supply-side shortages," Dasgupta told IANS.
This apart, as per the agriculture ministry's latest advance estimate for the 2014-15 season (July-June), grain production in the country is forecast at 251.12 million tonnes -- nearly 14 million tonnes lower than the previous year's record production of 265.04 million tonnes.
This is also because unseasonal rain in the early months of this year hit the rabi crop for which sowing begins in November and the crop, especially wheat, is harvested in April-May. Now, deficit rains also raise the fears over the kharif crop, with sowing due in June.
It's not that the government hasn't been pre-warned. But it feels the worries are misplaced.
"What is clear is contingency plans for food management, including storage of adequate quantity of seeds and fertilisers, crop insurance, credit and timely release of stocks need to be in place to manage the impact of low output on inflation," Reserve Bank Governor Raghuram Rajan said.
The government's response: "If there are poor rains, there will obviously be some losses in the agriculture sector."
"But we have the confidence and policies in place to ensure there is minimum damage," Agriculture Minister Radha Mohan Singh said.
Finance Minister Arun Jaitley has also exuded confidence. Responding to queries over the steep fall in market indices and possible pull-out by foreign funds, he said: "I don't think they (foreign funds) have lost interest in India. The economy is improving and there is more stability than before."
But what worries economists is that the government can only calm the prices of rice and wheat, using stocks in its coffers. It has little control over other commodities like pulses, oilseeds, fruits and vegetables.
"As a result, the overall inflation might face upward pressure. In the new consumer price index (CPI) series, cereals and pulses have a 12.1 percent weight, while fruits & vegetables have 8.9 percent," said ratings agency Crisil.
What comes as added worry is industry is yet to stage a full recovery from the woes since 2008.
"We now expect the revival in consumption to be lower than estimated earlier," said Crisil. But it also saw a ray of hope. "Inflation will be the saving grace, and we also expect the recent interest-rate cuts to lead to a mild consumption pick-up," the agency said.
Amid all this debate, Skymet, an independent weather monitoring and agri-risk solutions company, has said the rains for India during the monsoon season this year (June to September) will be 102 percent of the long-term average.
Taking note of this prediction, and also the way monsoon notmally progresses across India, ICICI Securities said it is the timing and spatial distribution of rainfall, which will determine its impact on the domestic rural economy.
"Therefore, it is too early to press the panic button based upon any monsoon predictions. It is the distribution of monsoon across the season as well as regions, which is to be watched while gauging its impact on domestic agri gross domestic product."