Slowing of global warming isn't end of climate change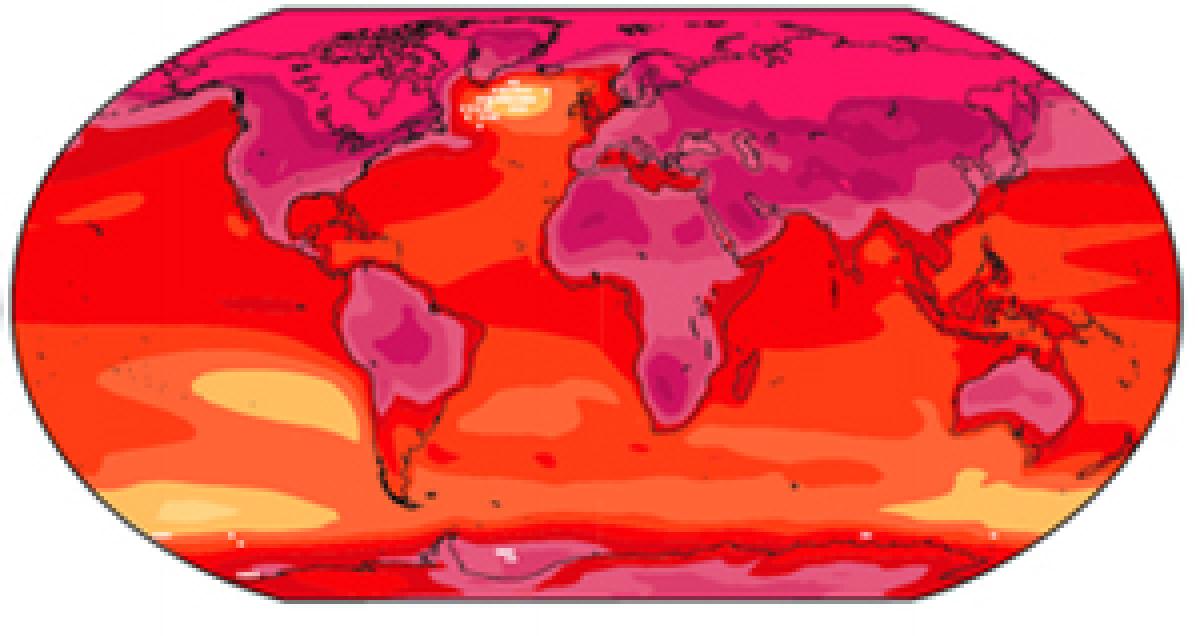 Highlights
Slowing Of Global Warming Isn\'t End Of Climate Change. A new study suggests that a current hiatus in the global warming may be temporary.
Washington DC: A new study suggests that a current hiatus in the global warming may be temporary.
University of Edinburgh study of more than 200 years' worth of temperature data backed previous findings that short-term pauses in climate change are simply the result of natural variation.
The findings support the likelihood that a current hiatus in the world's year-on-year temperature increases, which have stalled since 1998, is temporary.
Lead author Andrew Schurer said that human activity is causing the word to warm, and natural variability could cause this trend to slow down or speed up.
Their study backed scientific understanding that climate change could experience periods of hiatus, but the overall trend is towards a warmer planet.
They were able to separate the influence on climate trends of man-made warming, such as, from greenhouse gas emissions and of natural influences in temperature, such as, periods of intense sunlight or volcanic activity.
This showed that random variations can cause short term interruptions to climate patterns in the form of a pause or surge in warming, in both the real data and in the models, typically lasting up to a decade. Extreme natural forces, such as strong volcanic eruptions, were shown to disrupt climate trends for decades.
The research highlights the impact of volcanic eruptions on climate, when particles produced can reflect sunlight from Earth, causing long-lasting cooling.
The study is published in Geophysical Research Letters.