Risk Management in Agriculture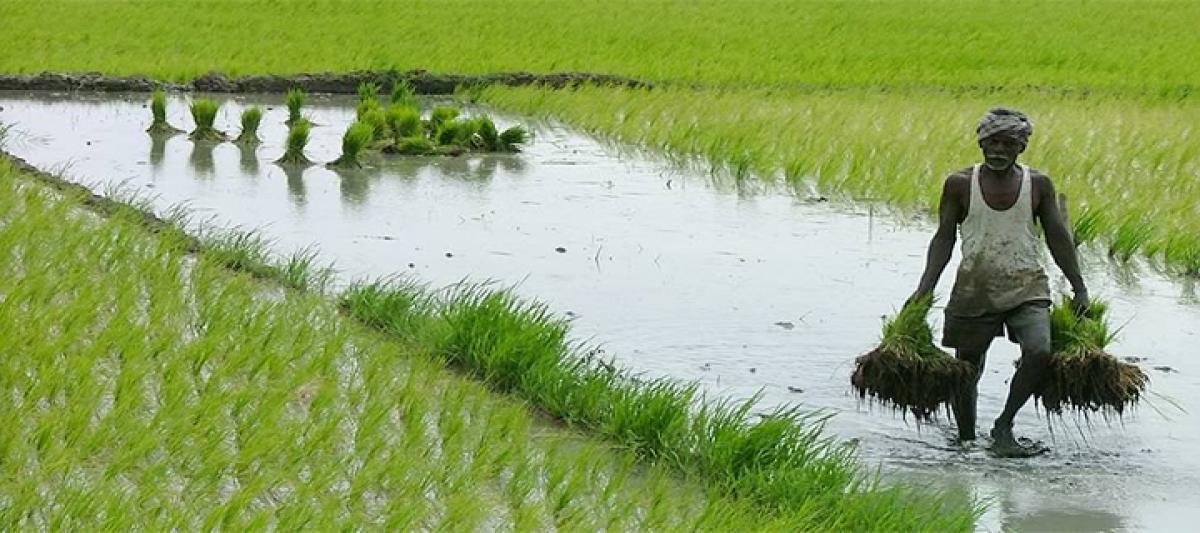 Highlights
Risk is an integral part of Agriculture. Each day farmer confront with different types of risks. In India Agriculture risks are exacerbated by a...
Risk is an integral part of Agriculture. Each day farmer confront with different types of risks. In India Agriculture risks are exacerbated by a variety of factors, ranging from climate variability and change, frequent natural disasters, uncertainties in yields and prices, weak rural infrastructure, imperfect markets and lack of financial services etc. The five primary sources of risk in agriculture are as follows.
Production Risks:
Includes whether, insets, disease, technology and other event that are directly affects production quality and quantity.
Price Risk:
Uncertainty in the Market for commodities such as changes in the prices of inputs or outputs.
Financial Risk:
The method in which capital is required and financed and the firm's ability to pay financial obligation.
Institutional Risk:
Changes in Governmental or legal policies which affects the agriculture.
Personal Risk:
Risk common to all Businesses, such as death, injury/ disease to the farmer / proprietor.
Risk Management Strategies
In order to reduce production risks, some of the risk management strategies recommended are as follows.
1
Enterprise diversification:
One effective way to reduce income variability on the farm is diversify the enterprise by combining different production processes. Diversification can be included the different crops, combination of crops and live stock, different end points in the same production processes or different variations in the same crops.
Agriculture Insurance:
The present credit linked Insurance Scheme (NAIS) has proven its worth as crucial risk intervention mechanism but it suffers from several limitations such as, low indemnity levels, high prices, no coverage for all horticulture crops, poor servicing and awareness level, inadequate loss coverage.
Price support Measures :
Is a vital tool in helping farmers and consumers in achieving food security, while extending remunerating prices to the farmer for their produce.
Emerging Commodity Markets:
Recently introduced in India to benefit the farmers for price discovery and protect them from adverse price fluctuations. But due to predominance of small and marginal farmers, lack of awareness, farmers participation is very negligible.
Contract farming:-
Its aim is to bring the management of agriculture with the best practices of agricultural productions.
Setting up a Centre for Risk management in agriculture in public private partnership mode for research, capacity building and popularizing risk management solutions in agriculture.
The Government of India and State Governments can't bear all losses arising out of risks in agriculture. The governments should strengthen the institutions, systems and mechanism involved in the mitigation and transfer of agriculture risks. Technological advance in climate science, remote sensing and ICT in developing early warning systems, increasing the effectiveness of instruments for pooling, sharing and transfer of risks enhancing the coping capabilities of farmers.
Subscribed Failed...
Subscribed Successfully...