Presenting the finest art of contemporary Chinese Cuisine at InterContinental Chennai Mahabalipuram Resort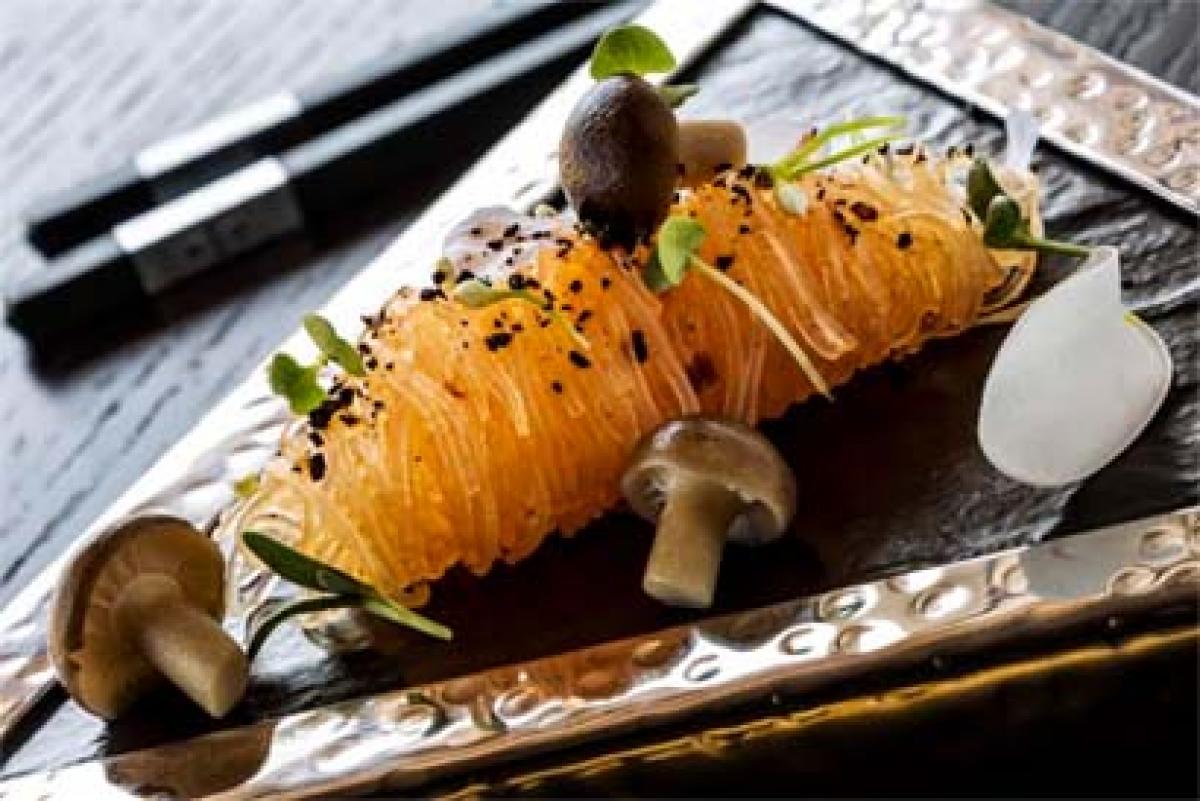 Highlights
InterContinental Chennai Mahabalipuram Resort unveils its newest culinary highlight, Tao of Peng, a contemporary Chinese cuisine specialty restaurant that takes gourmands on a culinary journey through the Sichuan and Canton regions of China. From the modern design and decor with indoor and outdoor seating, to the stylish service, Tao of Peng offers a first-of-its-kind dining experience on the East
InterContinental Chennai Mahabalipuram Resort unveils its newest culinary highlight, Tao of Peng, a contemporary Chinese cuisine specialty restaurant that takes gourmands on a culinary journey through the Sichuan and Canton regions of China. From the modern design and decor with indoor and outdoor seating, to the stylish service, Tao of Peng offers a first-of-its-kind dining experience on the East Coast of India.

The journey
The restaurant's unique name is inspired by Chef Peng Zu, known as the master cook of the Imperial Palace, who made the traditional recipes accessible to diners across the world. Tracing in his path, also known as 'Tao', the restaurant presents a modern interpretation of authentic recipes; here, emulsions are spooned, foams are whipped, garnishes placed with perfect precision.

Food Affair
Led by the young, talented Chef de Cuisine, Avinash Naha, the team of chefs has curated a delectable menu of authentic Cantonese and Sichuan dishes. While the recipes remain traditional, the menu boasts of premium and globally-recognised ingredients such as Alba Truffles from North Italy, Norwegian Scallops, Lamb Rack from New Zealand, Pork Belly from Belgium, Silken Tofu from Japan, Snow Peas, Edamame and Mu Err mushrooms from China as well as locally sourced Rock Lobster and Indian Salmon. The art of plating and presentation of the food is another key example of the contemporary approach to the traditional Chinese cuisine, besides the extensive use of unmatched garnishes like cress, butter crisps, edible flowers (pansy, nasturtium, chive flowers), dehydrated black bean powder, fish roe (flying fish, tobiko and keta caviar) and prickly ash oil (which is made in-house) enhance the culinary experience at the restaurant.

Tao of Peng's signature dishes include Ma Po tofu, served with mince mushrooms and finished with interesting prickly ash oil with flavour of Sichuan pepper corns and toasted sesame seeds, and the 24 hour slow cooked Pork Belly - a true homage to the patience and perfection of Chinese cooking. Gourmands can expect an extensive array of Dim Sums such as the Prawn Har Gau, the Chicken Shao Mai, the Assorted Four Mushroom Dumplings and the famous Crispy Prawn Cheung Fan, each having their own unique casing, individual cooking techniques and varied fillings, which make them truly authentic, while the garnishes of colourful spheres of fish roe, steamed edamame beans, goji berry (a super food), shavings of Alba Truffles and more, add the contemporary touch. Pan Seared Scallops with Wobo which is puffed rice, fish roe and wasabi puree; steamed Chilean Sea Bass with ginger, spring onions, homemade soy and the Lamb Chops in Mongolian Sauce are just some of the other Chef's recommendations.

The menu also showcases the culinary prowess of Michelin 3-star Chef Sam Leong, IHG's Global Culinary Ambassador, with his signatures dishes like Wasabi Prawns, Tofu with Spicy Shiitake Mushrooms and Stewed Duck with Ginger.

Spirited Dining
The Tao of Peng Lounge offers a unique menu of beverages, highlighted by cocktails that have been exclusively concocted using Asian spices and ingredients such as wasabi, galangal and coconut milk. We recommend you try Milan's Wasabi Martini, named after the mixologist who won the in-house beverage competition.

Star Attractions
Central to the contemporary design and decor of the restaurant is the Duck Oven, serving up various Asian roasts, besides the ubiquitous Peking Duck, now considered a national dish of China. At Tao of Peng, the duck is served in three courses – the skin, a soup with the bone and finally the meat. The dining experience at the restaurant is heightened by the private alcoves that allow for personalised dining experiences. At these Private Dining Rooms, our Chef de Cuisine and his team offer degustation meals which are interactive and intuitive.

Meet Chef de Cuisine Avinash Naha
For Avinash Naha, food is life, a medium through which he has expressed himself from an early age and worked his way up the ranks in luxury Hotels across Mumbai, Bangalore, Hyderabad, Kolkata and Delhi. Having specialised in a spectrum of cuisines ranging from Modern European to Oriental and cuisines across India, Chef Avinash has the ability to showcase each of them with his unique interpretation. As the Sous Chef at one of Mumbai's award winning and iconic Chinese restaurants, Ming Yang, he has created special culinary memories for some of India's top business families, philanthropists, sporting heroes and film celebrities. His stint at the The Lantern in Bangalore won him many accolades, and brought him the responsibility of heading the first contemporary Chinese cuisine restaurant in Chennai, Tao of Peng, at the InterContinental Chennai Mahabalipuram Resort.
At Tao of Peng, culinary mastery takes centre-stage, where time-tested authentic recipes are presented in a contemporary language.
Open for dinner from Tuesday to Sunday, and for lunch on all weekends.